Taiwan's Tang wins high bar event at Paris World Challenge Cup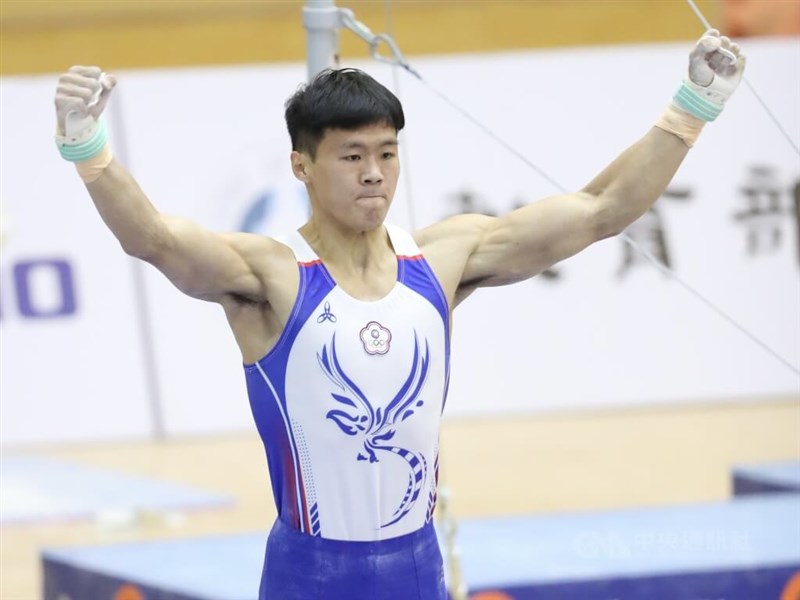 Taipei, Sept. 18 (CNA) Taiwanese Tang Chia-hung (唐嘉鴻) snagged gold in the men's high bar competition at the International Gymnastics Federation World Challenge Cup 2023 in Paris on Sunday.
The gymnast, who will turn 27 on Saturday, finished the high bar event with a winning total of 14.950 points, scoring 6.300 for difficulty and 8.650 for execution.
"[I'm] pleased to see the good outcome after two legs," his coach Weng Shih-hang (翁士航) said after the event. "This means we're headed in the right direction."
Weng also said he hoped the competition in Paris, which followed Tang's recent participationin the World Challenge Cup in Turkey, had helped the gymnast return to form after his foot injury earlier this year.
Tang, a 2018 Jakarta Asian Games gold medalist, had been out of competition for about seven months, after he tore his left Achilles tendon in February.
He will not participate in the upcoming Hangzhou Asian Games because his coaching team thinks he is not mentally prepared for the intense pressure of that competition, after his injury.
With the completion of the Paris competition, he will now return to Taiwan and prepare for the National Games in Tainan in late October.