P. LEAGUE+ & T1 LEAGUE
/
Taichung Suns barred from T1 LEAGUE 2023-24 season for financial reasons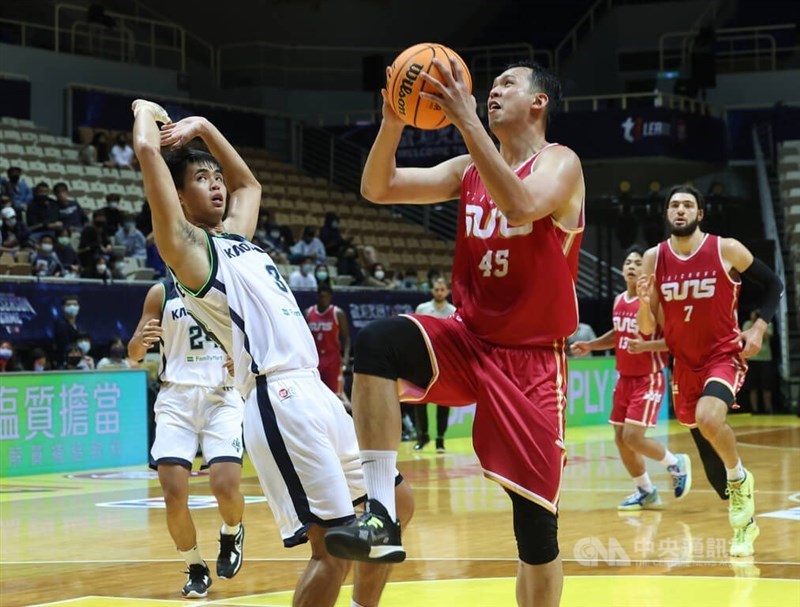 Taipei, Sept. 15 (CNA) The Taichung Suns will not play in the T1 LEAGUE 2023-24 season after repeatedly failing to meet criteria regarding team finances, the professional basketball league said on Friday.
In a statement, the T1 LEAGUE said that following the decision on the Suns, made at the league's 22nd executive council meeting, it would postpone a planned press conference on Sept. 20 to discuss the upcoming 2023-24 season.
A source familiar with the league's operations told CNA that the Suns had been asked at both the 16th and 22nd meetings of the T1 LEAGUE's executive council to provide evidence proving the franchise had the requisite finances.
The announcement of the Suns' expulsion, which reduces the number of teams in the T1 LEAGUE to five, comes as a surprise given that the Taichung ballclub had been set to hold cheerleading try-outs on Sunday and had shared posts on social media showing players preparing for the upcoming season in Japan.
However, the Suns are rumored to have failed to pay players' salaries on time on multiple occasions over the past two seasons.
Runner-up in the T1 LEAGUE's inaugural season, the Suns finished the 2022-23 regular season 8-22 to sit fifth, but it upset the odds to dispatch the TaiwanBeer HeroBears in the play-in before getting swept by the New Taipei CTBC DEA.
In response to the league's decision, the Suns stated that it was among the first three teams that the league approved their qualifications for the 2023-24 seasons in early July, but the league asked it to meet a stricter financial criterion afterward.
On the afternoon of Sept. 8, the league requested the franchise provide a trust worth NT$50 million (US$1.57 million) by 6 p.m. Thursday, a requirement too abrupt for it to meet, and that led to the league banning it from the upcoming season, the Suns stated.
Referring to the expulsion as "brutal" and "unreasonable," the Suns asked the league to explain why it applied different standards for the team and treated it like a "child's play," adding that it will take legal actions to protect the franchise's rights.
The T1 LEAGUE did not make further responses as of press time Friday.
View All