Finnish, Taiwanese runners win debut Palau Belau Omal Marathon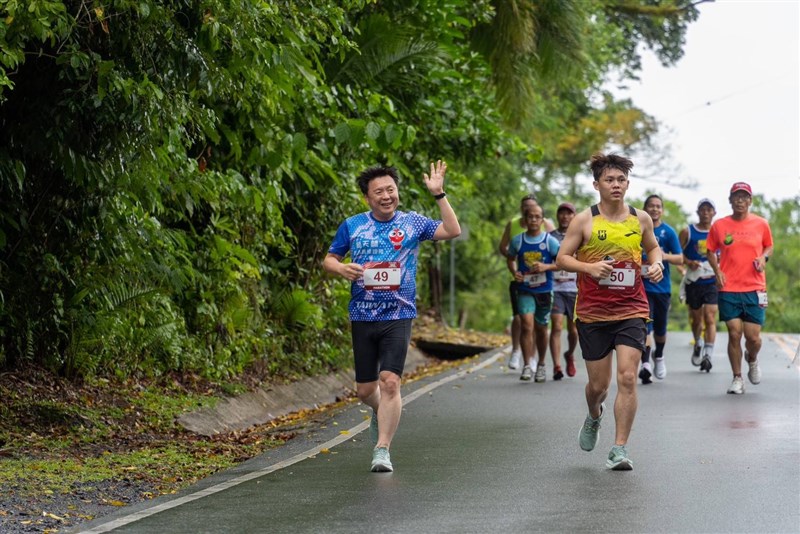 Taipei, June 5 (CNA) Finnish runner Lauri Raunio and Taiwanese runner Liu Su-ya (劉素雅) won the men's and women's categories, at the inaugural Palau Belau Omal Marathon on Sunday in 03:08:04 and 03:35:03, respectively, the Ministry of Foreign Affairs (MOFA) announced on Monday.
Meanwhile, Mancoba Nhlabatsi from Taiwan's African ally Eswatini and Lai Ting-hsuan (賴庭萱) from Taiwan won the men's and women's categories in the half-marathon race in 01:11:48 and 01:36:34, respectively, MOFA said.
The one-day Belau Omal Marathon was co-organized by Taiwan and Palau with about 600 runners taking part from around the world, most coming from Taiwan, Palau, the Philippines, the United States and Japan.
Deputy Foreign Minister Tien Chung-kwang (田中光) and Palau President Surangel S. Whipps, Jr. also jogged the first few kilometers of the marathon as a show of support.
The marathon was a collaboration between Taiwan and Pulau that sought to bring the countries closer together, inviting visitors from around the globe as part of ongoing bilateral efforts to boost the Pacific ally's tourism sector, its main source of income, according to MOFA.
"Belau" is the Palauan name for the country, while "Omar" can be translated as "unique" and "surprising," according to Palau officials.
Palau is one of 13 states that formally recognizes the Republic of China, Taiwan's official name. The two countries established diplomatic ties in 1999.