Taiwan men's team drops to No. 4 in world baseball rankings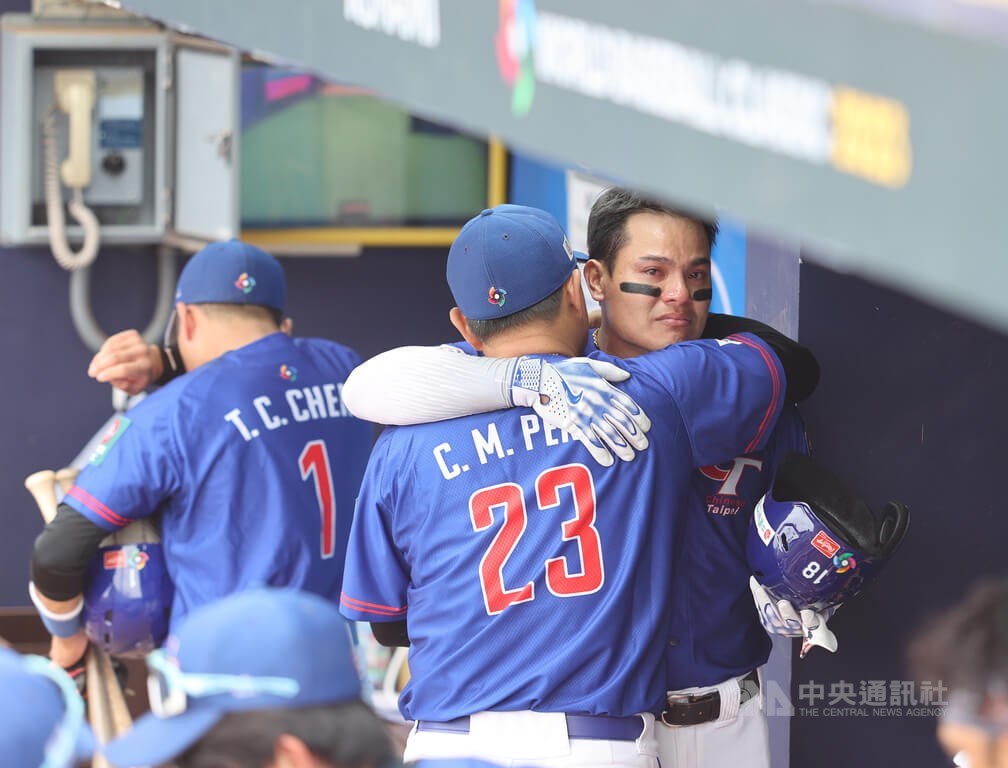 Taipei, March 30 (CNA) Taiwan men's national baseball team has dropped two spots to fourth place in the latest global rankings, which were released earlier this week by the World Baseball Softball Confederation (WBSC).
The rankings are based on the performance of teams in WBSC tournaments over the past four years, with major international events given a higher weighting than minor competitions.
However, they do not take into account the caliber of a nation's professional baseball league or its players competing professionally around the world.
With the 4,061 points Taiwan accumulated in the latest rankings, it fell to fourth place behind Japan, the United States, and Mexico, according to the world governing body for baseball and softball.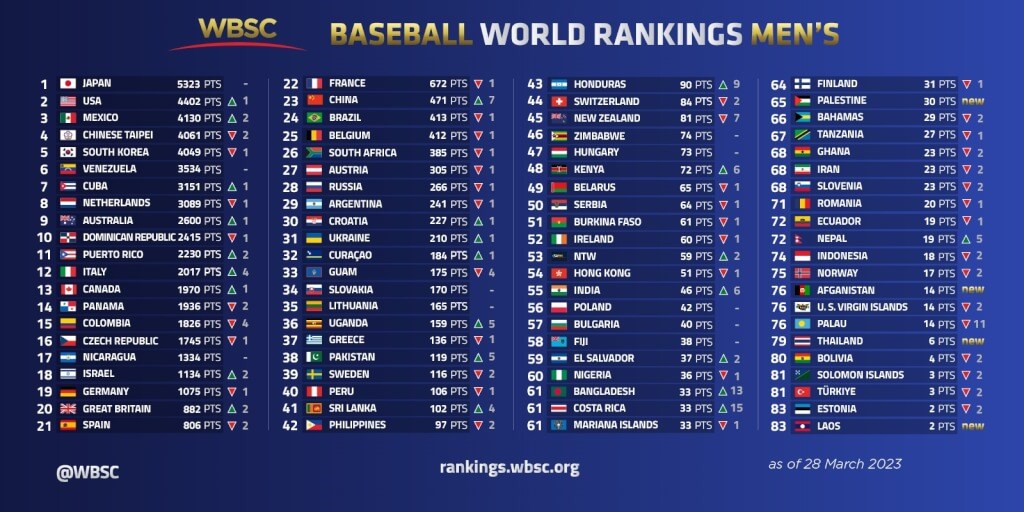 Japan maintained its top position with 5,323 points, after bagging 1,150 points for its championship title at the World Baseball Classic (WBC) in March.
The U.S. climbed one position to second place (4,402 points), and Mexico jumped two spots to third (4,130 points), after they finished second and third, respectively in the 2023 WBC, which earned them 953 and 905 ranking points, respectively.
Taiwan, meanwhile, gained only 242 points after it finished last in the WBC Pool A group games and subsequently exited the tournament early.
South Korea was fifth in the latest WBSC rankings, followed by Venezuela, Cuba, the Netherlands, Australia, and the Dominican Republic, in that order.
The WBSC also publishes the rankings for women's baseball, women's softball, men's softball, and baseball5.