Taiwan's top shuttlers drop down world badminton rankings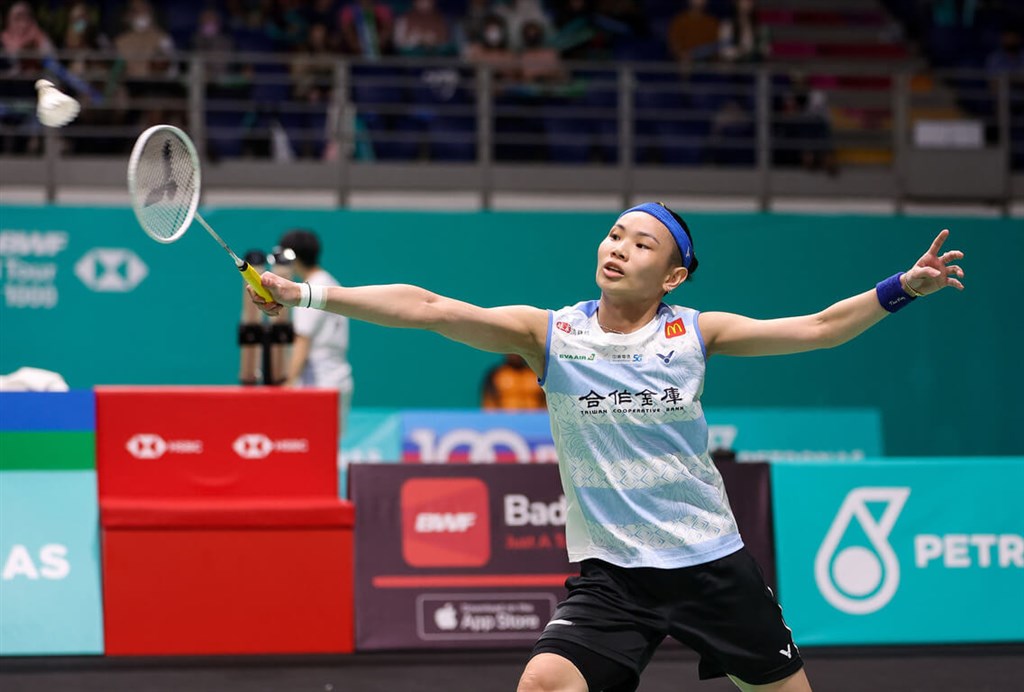 Taipei, March 21 (CNA) Taiwan's top male and female badminton singles players both slid down the newly announced Badminton World Federation (BWF) world rankings on Tuesday.
According to the BWF website, Tai Tzu-ying (戴資穎), Taiwan's most successful badminton player, dropped from third to fourth in the women's rankings, after failing to convert four match points against South Korean An Se-young in the 82-minute All England Open Badminton Championships 2023 semifinal on March 18.
Taiwanese male shuttler Chou Tien-cheng (周天成), who was knocked out in the first round of the same tournament, fell from fifth to sixth in the world rankings.
The world's top ranked male and female badminton players are Vikton Axelsen from Denmark and Akane Yamaguchi from Japan, according to the newest BWF rankings.
Meanwhile, two of Taiwan's men's duos improved in the doubles rankings, with Lu Ching-yao (盧敬堯) and Yang Po-han (楊博涵) rising from 14th to 13th to remain Taiwan's best pairing.
Tokyo Olympic gold medalists Lee Yang (李洋) and Wang Chi-lin (王齊麟) improved one place from 17th to 16th.
Since Jan. 7 the BWF has reverted to the way it previously calculated the world rankings before the outbreak of COVID-19 pandemic, after freezing the rankings on March 17, 2020.
The rankings are now decided by the total points players acquire in their 10 best performances over the past 52 weeks.