Dutch cyclist Roy Eefting wins 1st stage of the Tour de Taiwan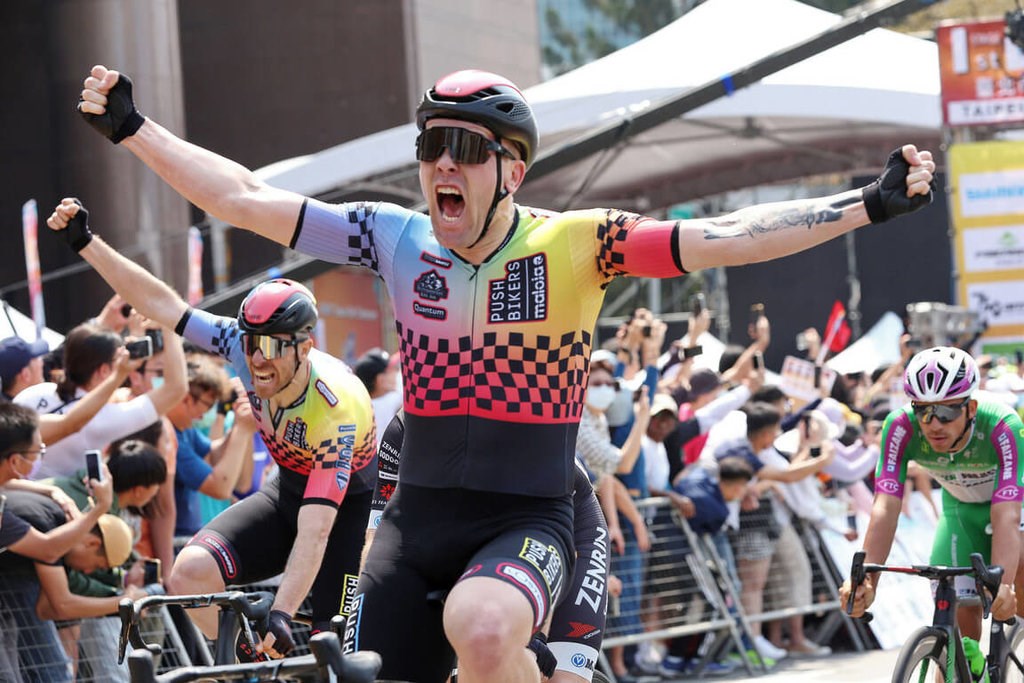 Taipei, March 12 (CNA) Dutch cyclist Roy Eefting won the opening stage of the Tour de Taiwan in Taipei Sunday, as Feng Chun-kai (馮俊凱) put in the best performance among local riders with a 10th place finish.
Sunday's stage, the first of five in the UCI Asia Tour event, saw riders compete over eight laps of a flat 10.4-kilometer circuit between Taipei City Hall and the Jing Fu Men (Taipei East Gate) roundabout.
Eefting released a statement via the organizers of the tour, stating that he was honored to be given the opportunity to don on the accolade.
The 2023 tour was Eefting's third time competing in Taiwan.
Meanwhile, the blue jersey that is given to the best Asian rider at the event was awarded to Thailand's Paekrathok Warut.
Stage 2 of the annual professional road race will cover 120.59 kilometers as the cyclists make their way from Taoyuan to Jiaobanshan Park on the hilly Northern Cross-island Highway.
On the second stage, Eefting added that he sees the upcoming Monday challenge as a formidable experience.
The riders will travel in a southwest direction along Expressway 61 through Guanyin and Xinwu, then head southeast on Expressway 66 through the Yangmei and Pingzhen areas and on to the Shihmen Reservoir through Daxi before arriving at Jiaobanshan Park.
Riders in the Tour de Taiwan will cover a total of 670.3 kilometers over the race's five stages, which also includes stops in Hsinchu, Nantou County, and Kaohsiung.