Taiwan's Chou Chieh-yu wins women's World 9-Ball title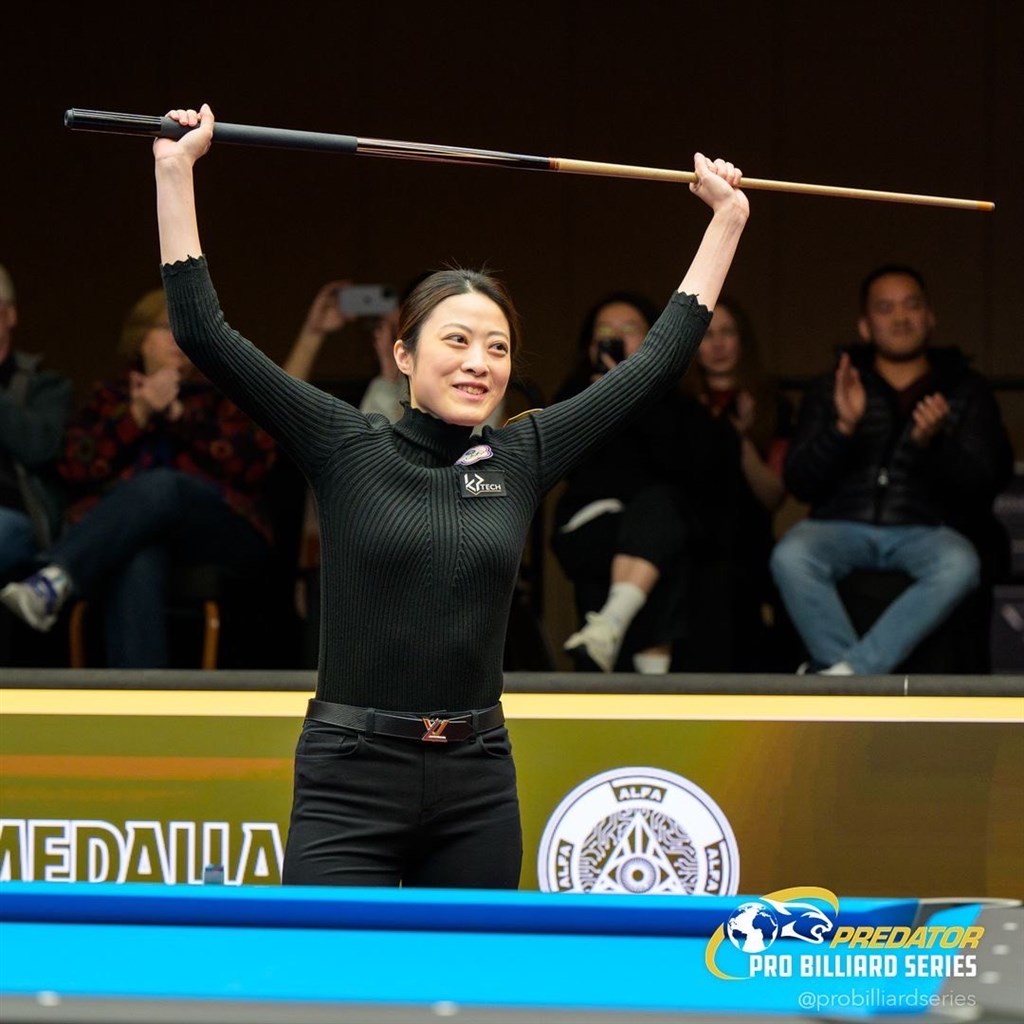 Taipei, Jan. 23 (CNA) Taiwan's Chou Chieh-yu (周婕妤) was crowned the Kamui WPA Women's World 9-Ball Champion after shutting out British pool titan Allison Fisher 9-0 in Atlantic City, the United States on Sunday.
Following the championship win at Harrah's Hotel and Casino in Atlantic City, Chou pocketed US$30,000 and became the first female competitor to hold both the 9-ball and 10-ball world titles since Briton Kelly Fisher in 2012.
Chou, 36, won the Predator World Women's 10-Ball Championship in Austria in September 2022 after clinching a silver medal at last year's World Games in Birmingham in July.
"I'm very excited and it's like a dream," said Chou after her latest match, according to the Predator Pro Billiard Series website.
"The last 16 I thought I was going to lose, and I won 9-8. I feel very lucky. I focused and continued my game so I'm really happy," Chou said, according to the website.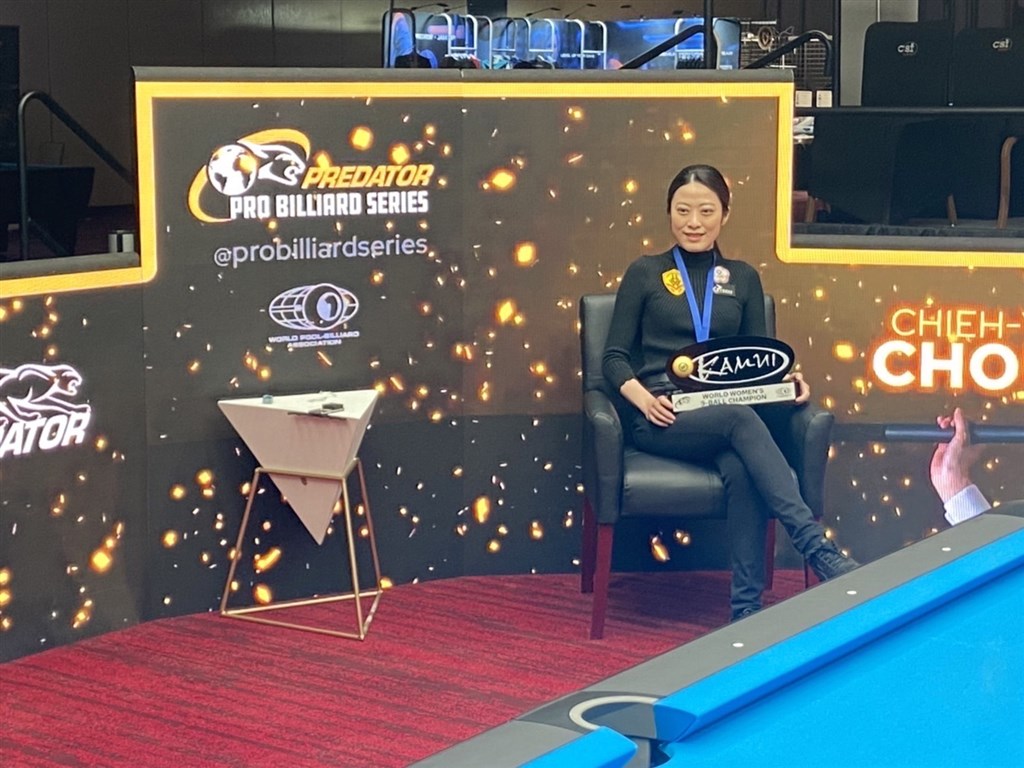 Chou's win in the final saw her blank the 54-year-old Billiard Congress Hall of Famer Allison Fisher.
"If you had asked me at the beginning of the week if I would like to be in the final, I would be quite pleased with it," said Allison Fisher, according to the Predator Pro Billiard Series website. "No one wants to lose nine nil, but I couldn't do anything about it."
Chou reached the finals by overcoming three South Korean players Seo Seoa 9-7, Jin Hye-ju 9-2, and Woojin Lee 9-8 in the semifinals, quarterfinals, and the last 16, respectively.
The 64-player 2023 Kamui Women's World 9-Ball Championship, held Jan. 19-22, carried a total purse of U$S148,000 and returned after a four-year hiatus since the tournament was last staged in Sanya, China in 2019, which was won by Kelly Fisher.