Taiwanese paddler Chuang Chih-yuan wins second career Asian Cup bronze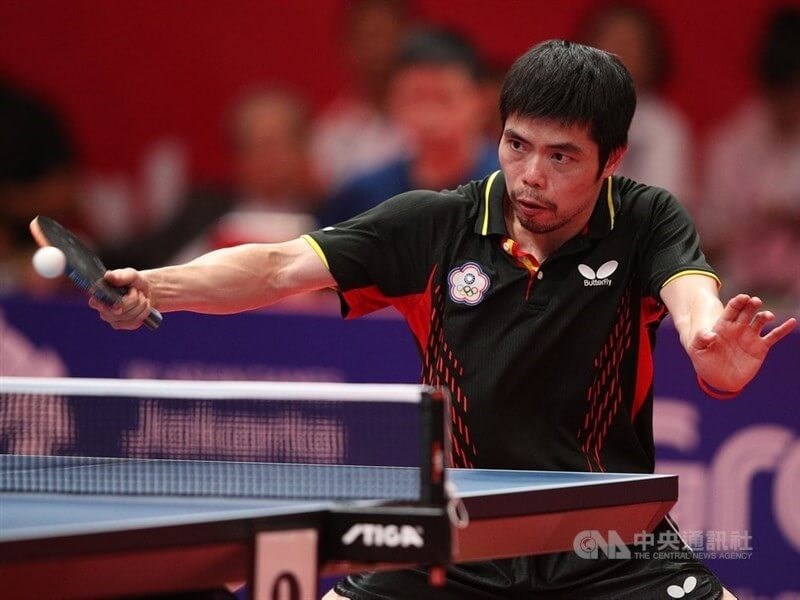 Taoyuan, Nov. 19 (CNA) Veteran Taiwanese paddler Chuang Chih-yuan (莊智淵) clinched bronze at the ITTF-ATTU Asian Cup for the second time after topping Yukiya Uda of Japan four games to two in the men's singles third-place match in Thailand on Saturday.
Also known as the "Godfather of Taiwan table tennis," World No. 16 Chuang outscored World No. 26 Uda 6-11, 11-9, 9-11, 12-10, 11-7, 11-9 in a match that took one hour and three minutes at Huamark Indoor Stadium in Bangkok.
With the win, Chuang improved his head-to-head record against Uda to 2-0, after having also beaten Uda in a men's singles round of 16 match at the 2020 ITTF Qatar Open in Doha, Qatar.
The medal is also Chuang's second bronze at the Asian Cup after he also came third in the 2013 edition.
Four Taiwanese athletes took part in the Asian Cup this year, held from Nov. 17-19, which saw a total of 16 players compete in each of the men's and women's events.
Chuang was the only Taiwanese athlete to advance into the top four.