Taiwan's Lo Chia-ling settles for silver at World Taekwondo Championships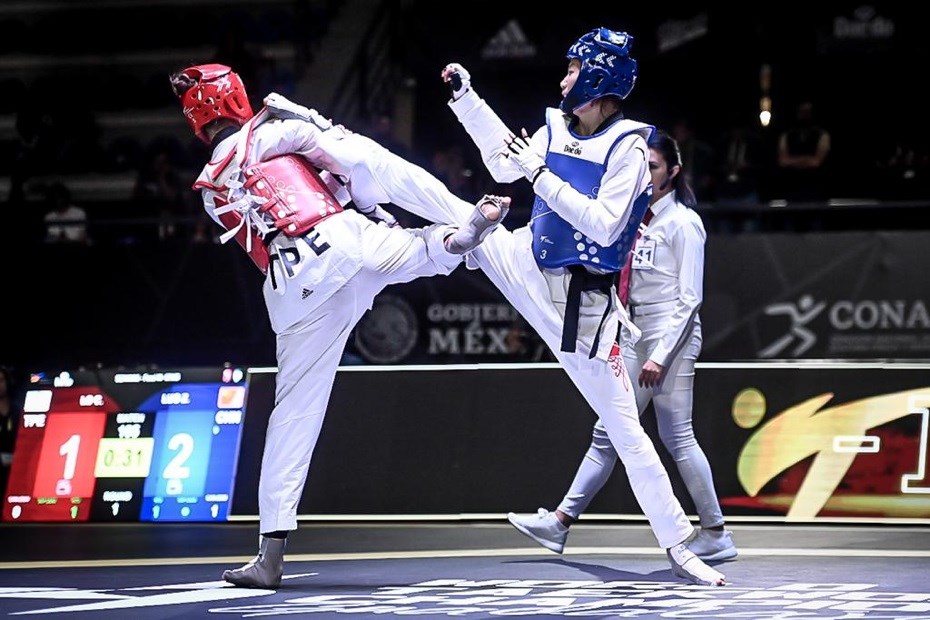 Taipei, Nov. 15 (CNA) Taiwanese Olympic medalist Lo Chia-ling (羅嘉翎) settled for silver at the World Taekwondo Championships after a 2-0 defeat in the women's 57-kilogram final against China's Luo Zongshi (駱宗詩) in Guadalajara, Mexico on Monday, the first day of the tournament.
A bronze medalist at the Tokyo Olympics last year, the 11th-ranked Lo put up a competitive performance against the world No. 1 Luo as both fighters, similar in physique and technique, exchanged kicks at range and at close quarters, trying to land in the clinch.
Lo was edged 2-1 by Luo in the opening round of their showdown at the Centro Acuático CODE Metropolitano.
The highly competitive nature of the fighters continued to be apparent in the second round, which finished 1-1. However, Luo ended up winning the match 2-0 in the new best-of-three format after the second round was given to her -- on superiority.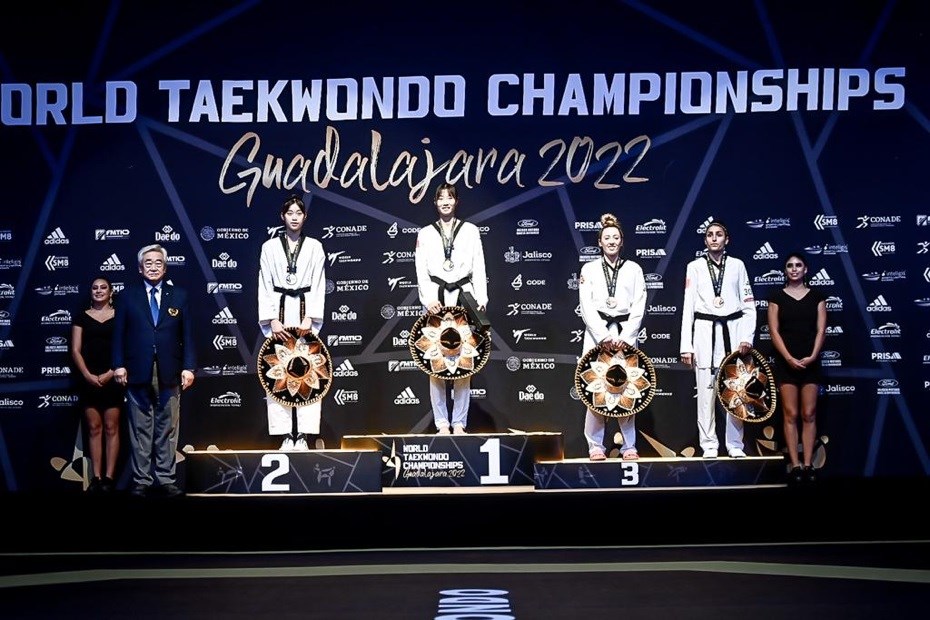 Lo had a good run at the tournament as she edged Olympic bronze medalist Hatice Kübra İlgün of Turkey 2-1 in the semifinals to reach the final.
Liu Tsu-yin (劉祖蔭), head coach of Taiwan's team, said Lo's silver medal was a boost to the team's morale as it was on the first day of the tournament.
Taiwan sent a delegation featuring 16 athletes to compete in the World Taekwondo Championships, which kicked off on Monday after the opening ceremony on Sunday night.
Related News
Nov. 21: Taiwan's Huang Ying-hsuan wins bronze in taekwondo worlds debut
Nov. 20: Taiwan's Chen Po-yen wins bronze at taekwondo worlds