Taiwan bags gold at Asian Open Water Swimming Championships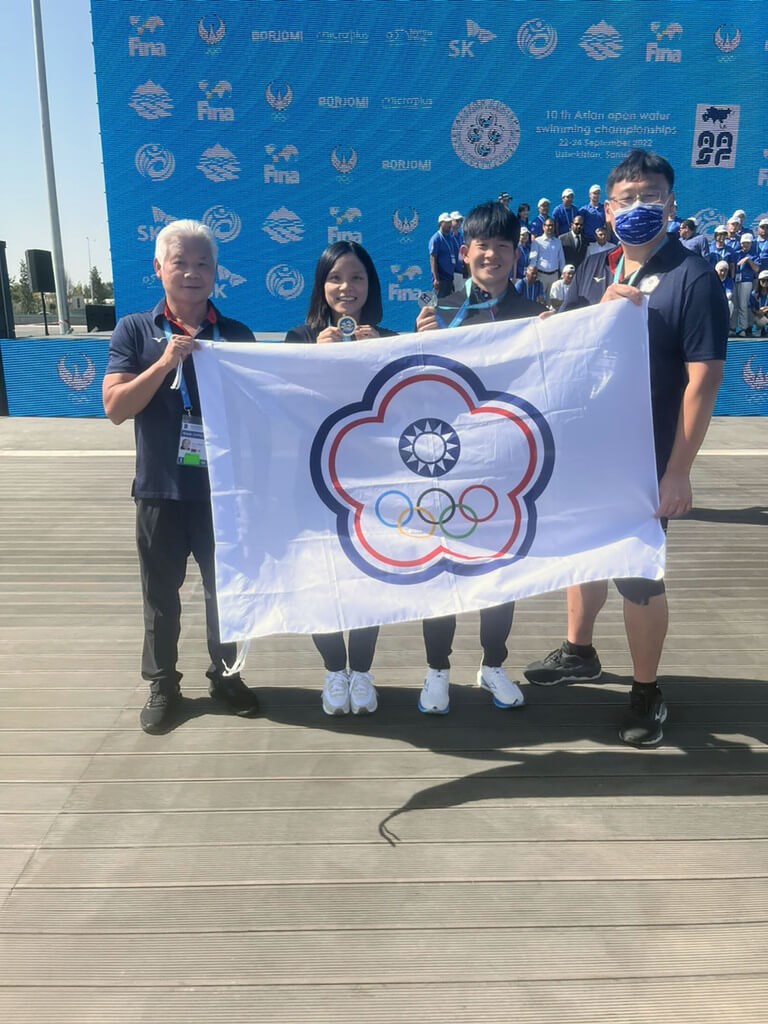 Taipei, Sept. 24 (CNA) Taiwan's Teng Yu-wen (鄧羽彣) bagged gold in the women's 10-kilometer race at the 10th Asian Open Water Swimming Championships in Samarkand, Uzbekistan on Saturday, while compatriot Cho Cheng-Chi (卓承齊) clinched silver in the men's 10km race.
Teng won gold with a time of two hours, seven minutes and 27 seconds in the women's event, while Cho finished just 0.3 seconds after the winner in the men's event.
Teng's gold was the first for Taiwan's open water swimming team and also made her the first woman from Taiwan to win a medal in the event. Teng also finished fourth in the women's 5km event earlier on the first day of the championships.
Meanwhile, Cho, who also snagged silver at the event in 2017 and 2019, was leading after five kilometers, but was challenged in the last 400 meters by Japan's Taishin Minamide, who just edged past him to win gold by 0.3 seconds.
In addition to the silver, Cho also won bronze in the men's 5km event, helping Taiwan win a total of one gold, one silver, and one bronze.
Taiwan's head coach Liu Yao-chang (劉曜彰) said the win provided motivation for the Asian Games next year. "It also gives us hope that we can win medals at the Asian Games."
The 10th Asian Open Water Swimming Championships was held from Sept. 22-24.