Taoyuan team wins 18-and-under division at PONY World Series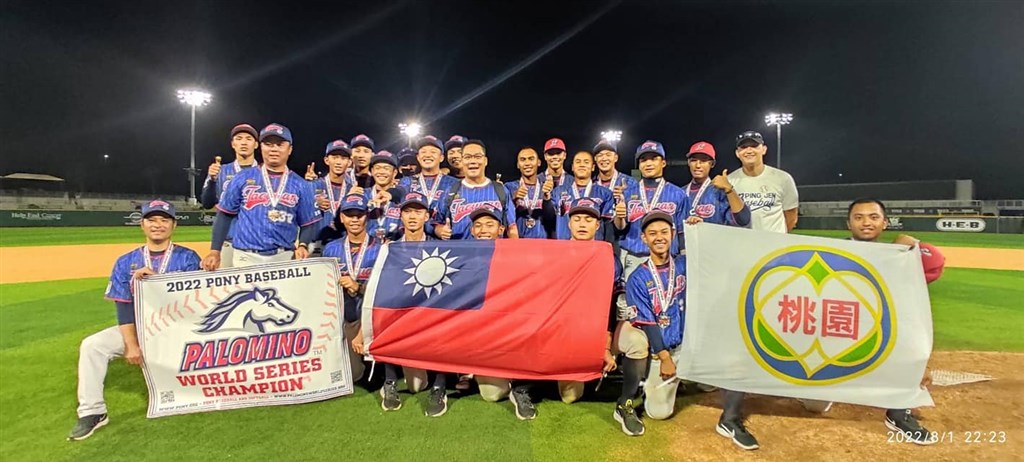 Taipei, Aug. 2 (CNA) Taoyuan Municipal Ping-Jen Senior High School defeated hosts Laredo City to win the 18-and-under division at the 2022 PONY youth baseball tournament in Texas Monday.
The Taoyuan team, competing in the Palomino World Series under the name "Taoyuan City," produced a 5-0 shutout at the Unitrade Stadium to collect their fourth title after wins in 2012, 2018, and 2019.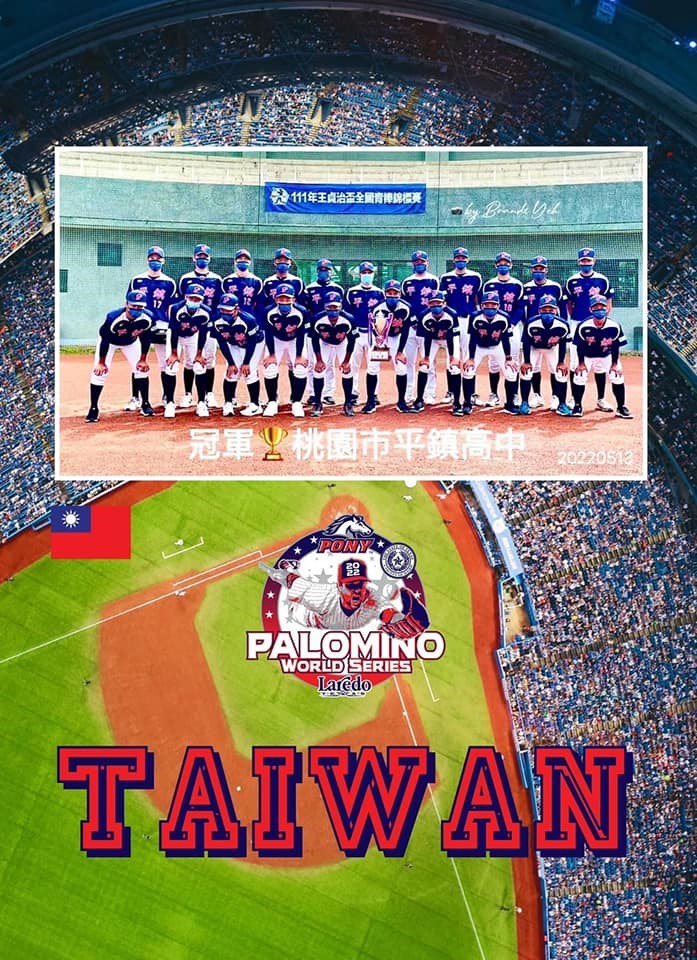 The team from Taiwan led from the off, capturing two runs in the first inning on the back of singles by Lee Hsun-chieh (李勛傑) and Chen Jia-le (陳佳樂).
With runners on first and second in the third inning, Lee extended Taoyuan's lead to 5-0 with a home run off Laredo pitcher Jesed Garza.
Heavy defense was evident in the remaining four innings, with neither side able to score. Laredo pitched a total of four strikeouts, while Taoyuan posted 10.
After the game, Robert Lo (羅復文), director general of the Taipei Economic and Cultural Office (TECO) in Houston, conveyed his "highest congratulations" to the champion team from Taoyuan in northern Taiwan.
Lo added that Taiwan hoped to "collaborate with Texas to promote the sport of baseball in the future," Lo said.
The Palomino World Series, which features athletes aged 18 and under, recorded its first non-U.S. champion, Taipei, Taiwan in 2006.