Taiwan wins recurve women's team gold at Archery World Cup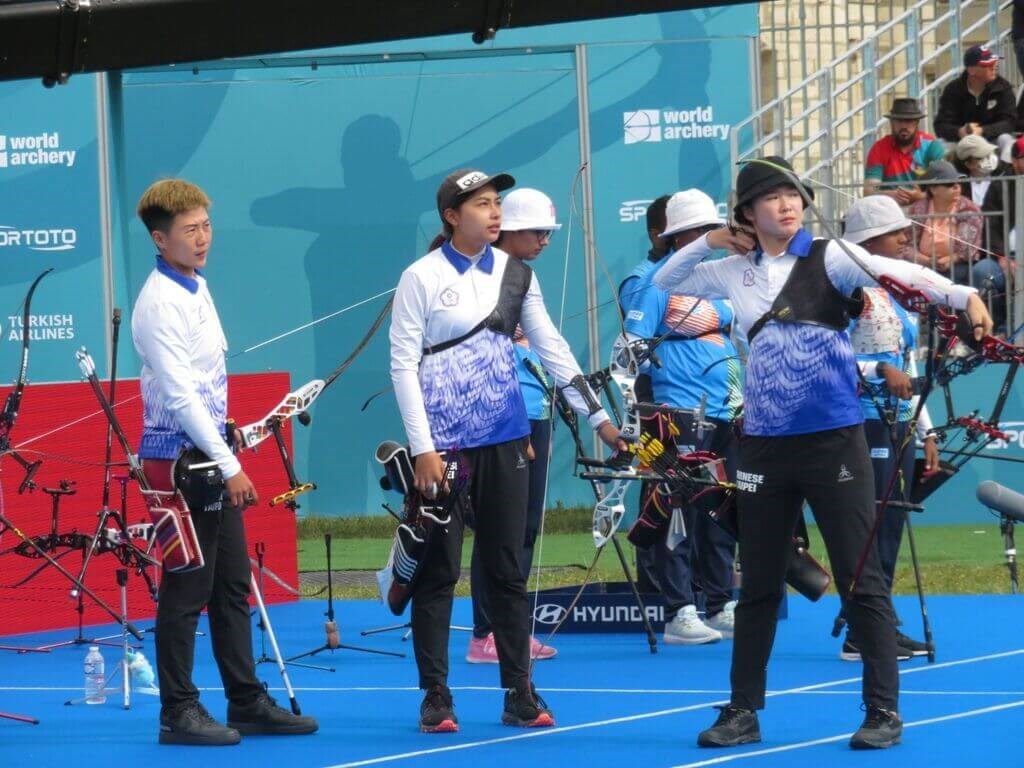 Taipei, June 26 (CNA) Taiwan's recurve women's team won a gold medal at the 2022 Hyundai Archery World Cup Stage 3 in Paris on Sunday after beating India 5-1. The victory of Olympian Lei Chien-ying (雷千瑩), Peng Chia-mao (彭家楙), and Kuo Tzu-ying (郭紫穎) marked the Taiwanese women's team's first gold medal in the event this year.
In April, the trio won the bronze medal in the recurve women's team event at the first stage of the Hyundai Archery World Cup in Antalya, Turkey.
Seeded third, the Taiwanese women's team first beat Bangladesh 6-2 in the second round before easing past the United States 5-1 in the quarterfinal and then defeating Germany 6-2 in the semifinal.
In the final round Sunday, the Taiwanese archers first secured two 10-point scores in two shots before winning the first set 56-53 to get two set points.
However, the Indian trio were quick to make a comeback and the two teams were tied 56-56, with each awarded one set point.
In the third and deciding set, the Taiwanese trio maintained a steady hand and secured a victory over their Indian opponents 56-53 to win the gold medal.
At the Archery World Cup, recurve team matches are decided using the set system. Archers shoot sets of three arrows and the archer with the highest score in the set receives two set points; both are awarded one set point if the set is tied. The first to get five set points wins the match.