P. LEAGUE+ & T1 LEAGUE
/
Filipino Ricci Rivero to join Taoyuan Pilots in pro-basketball P. LEAGUE+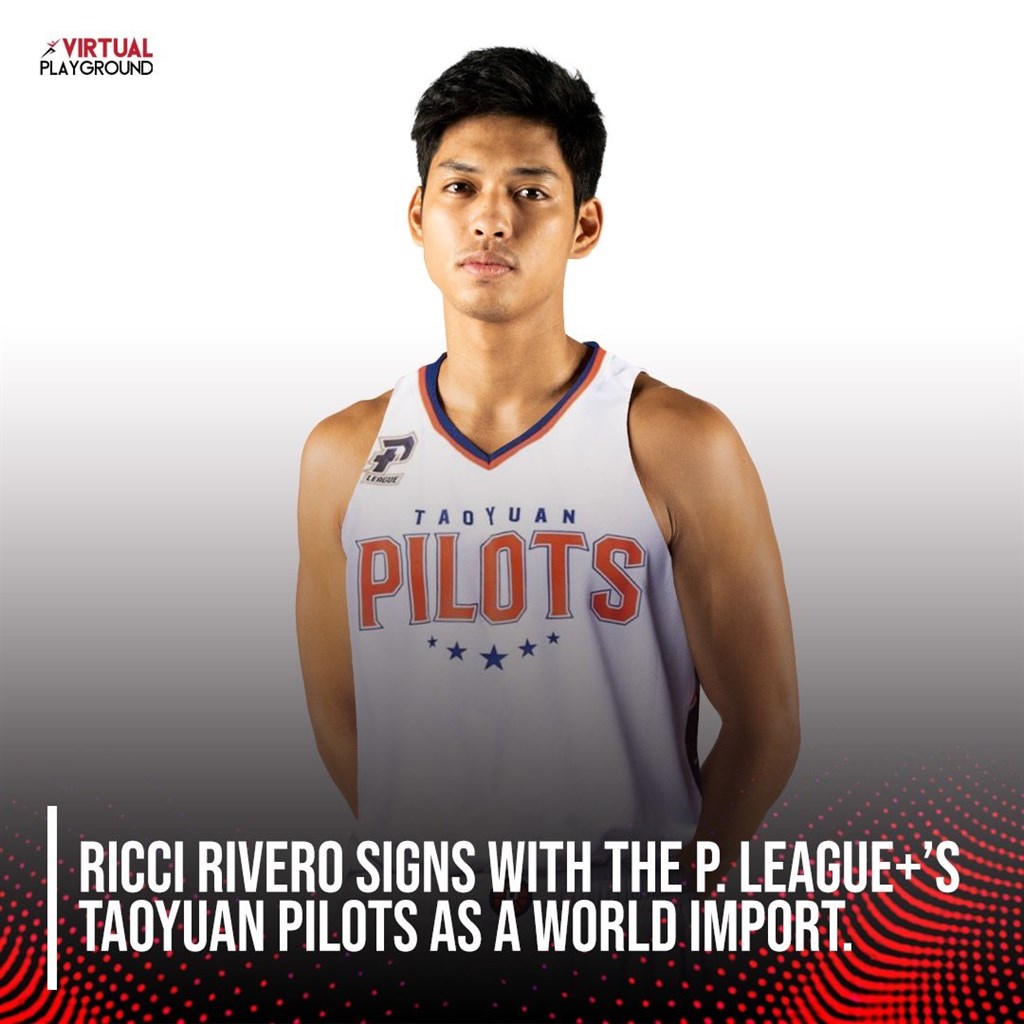 Taipei, June 24 (CNA) Filipino standout collegiate basketball player Ricci Rivero will suit up for the Taoyuan Pilots in Taiwan's professional P. LEAGUE+, his agency said Friday.
The Philippine sports management agency Virtual Playground posted a photo of Rivero on Twitter, showing him wearing the Pilots jersey and captioned "Ricci Rivero to Taiwan."
In the tweet, the agency said Rivero, 24, had signed with the Taoyuan-based basketball club as a world import player.
The decision marks a milestone for both sides, the agency said in another social media post, noting that Rivero will be joining a professional basketball team for the first time, while the P. LEAGUE+ will be getting its first world import player from Southeast Asia.
According to Philippine media, shooting guard Rivero, from Ilagan city in the Philippine province of Isabela, is set to play in the P. LEAGUE+'s 2022-23 season.
Rivero, who won a University Athletic Association of the Philippines (UAAP) championship with La Salle before moving to University of the Philippines, had received offers from other Asian league teams, according to media reports.
He chose the Taoyuan Pilots because he thinks the team believes in him and patiently waited for him to finish his final year with the UP Fighting Maroons, which dominated the UAAP Season 84 men's basketball, according to Inquirer Sports in the Philippines.
"I wanted to return the trust and confidence they (the Pilots) have given me. They believe that I can help the team. They never gave up on me and patiently waited," Rivero was quoted as saying in the report.
Taiwan basketball fans will be closely following the performance of Rivero, the only UAAP player to have won championships with two different schools, after helping University of the Philippines last month to clinch its first championship since 1986.
Rivero won his first championship during his rookie season at La Salle in 2016 and ended his UAAP career with a title for the Fighting Maroons, averaging 14.67 points, 1.33 assists, 3.33 steals, and 1.0 blocks in the finals.
He is expected to bring excitement to the Filipino community in Taiwan, which numbers 143,000, including some 33,000 in Taoyuan.
View All