P. LEAGUE+ & T1 LEAGUE
/
Braves top Pilots, move closer to top of P. LEAGUE+ rankings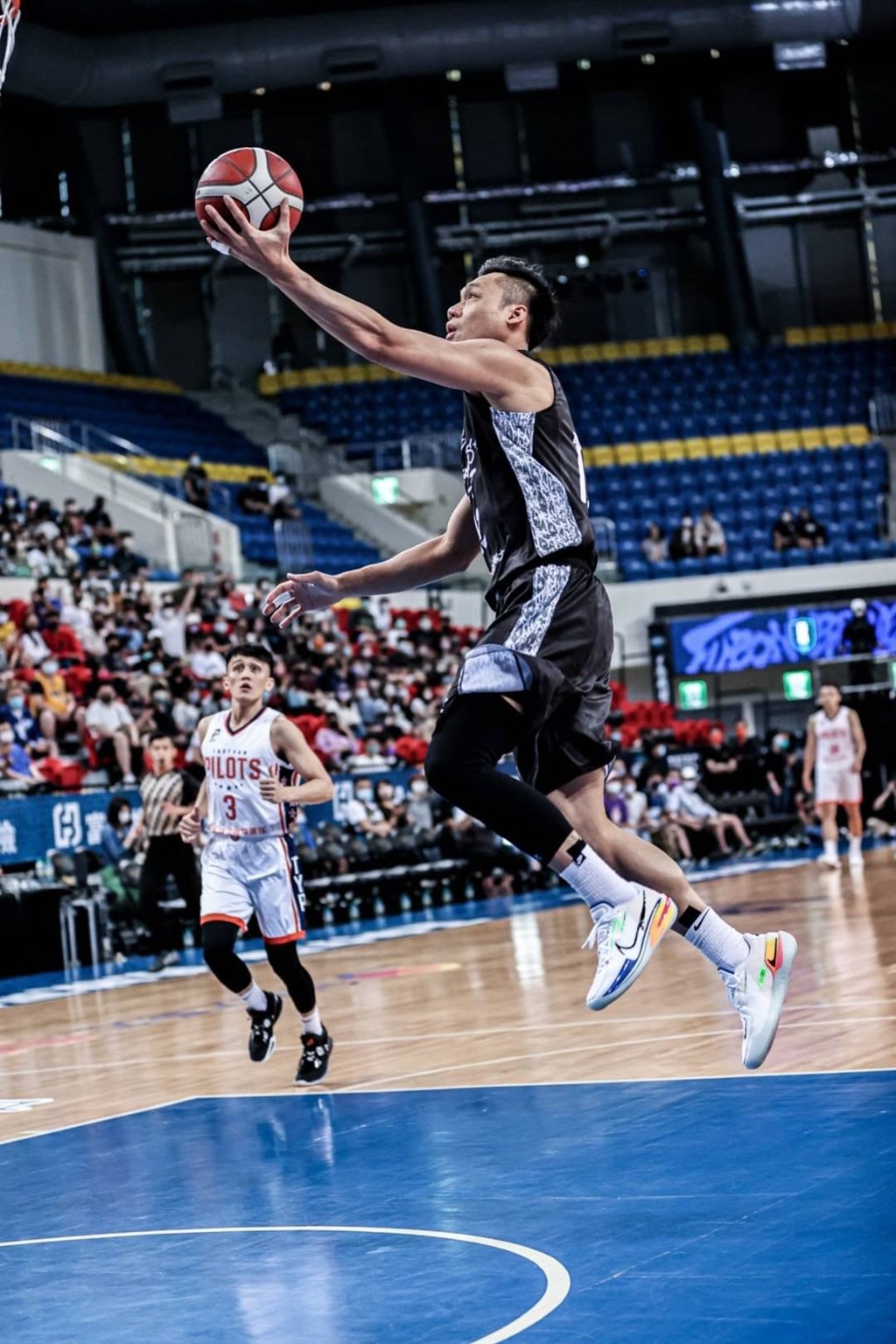 Taipei, May 14 (CNA) The Taipei Fubon Braves improved to just 0.5 games behind Taiwan pro basketball P. LEAGUE+ leaders the Hsinchu Jko Lioneers after edging the Taoyuan Pilots by one point 98-97 Saturday.
With the win on their homecourt at Taipei Heping Basketball Gymnasium, the Braves stay in second place in the six-team league with a 17-10 record, just 0.5 games behind the Lioneers who have a 18-10 card, while the pilots sit at the bottom having won only seven games out of 28 played so far this season.
The Pilots were up 56-49 at half time, before the Braves rallied in the second-half to shorten the Taoyuan team's lead and make it a one-point game at 95-94 with around three minutes left in the fourth quarter.
From there, Braves forward Brendon Smart put his team in the lead 96-95 with an and-one play after being fouled by Pilots center Wen Li-huang (溫立煌) with one minute and 33 seconds left on the clock. However, Smart missed the following free-throw to give the Pilots possession.
Wen Li-huang (溫立煌) also made an and-one play against Smart to put the Pilots back in the lead 97-96. Wen also missed his free-throw to hand play back to the Braves.
After a Pilots foul, the Braves called a timeout with 15 seconds left on the clock.
Making use of a one-two pass after inbounding the ball, Braves forward "the Beast" Lin Chi-chieh (林志傑) made a clutch floater to put the Braves back in the lead 98-97 with 11 seconds left in the game.
The last Pilots possession saw Pilots guard Hayden Wu (吳家駿) take a jump shot from the perimeter to brick off the iron before the final buzzer, conceding the game to the Braves.
Speaking about Lin's shot after the game, Braves assistant coach Aaron Wu (吳永仁) said the team executed the after time out play very well.
He had players that were able to pass and shoot from both inside and the perimeter, Aaron Wu said.
Kings sweep Steelers
Also, in P. LEAGUE+ on Saturday, the New Taipei Kings ended their five-game losing streak by outhustling the Kaohsiung Steelers 106-76 at Xinzhuang Gymnasium.
Kings forward DeAndre Liggins led the scoreboard with a double-double of 21 points and 11 rebounds, while Steelers forward Taylor Braun led his team with a triple-double of 17 points, 12 rebounds, and 12 assists.
The Kings move up to tie for third place in the league rankings alongside Formosa Taishin Dreamers with a 16-11 card, while the Steelers remain in fifth place with a 9-20 card.
View All