INTERVIEW
/
Brendan Joyce from Down Under makes splash with Kaohsiung Aquas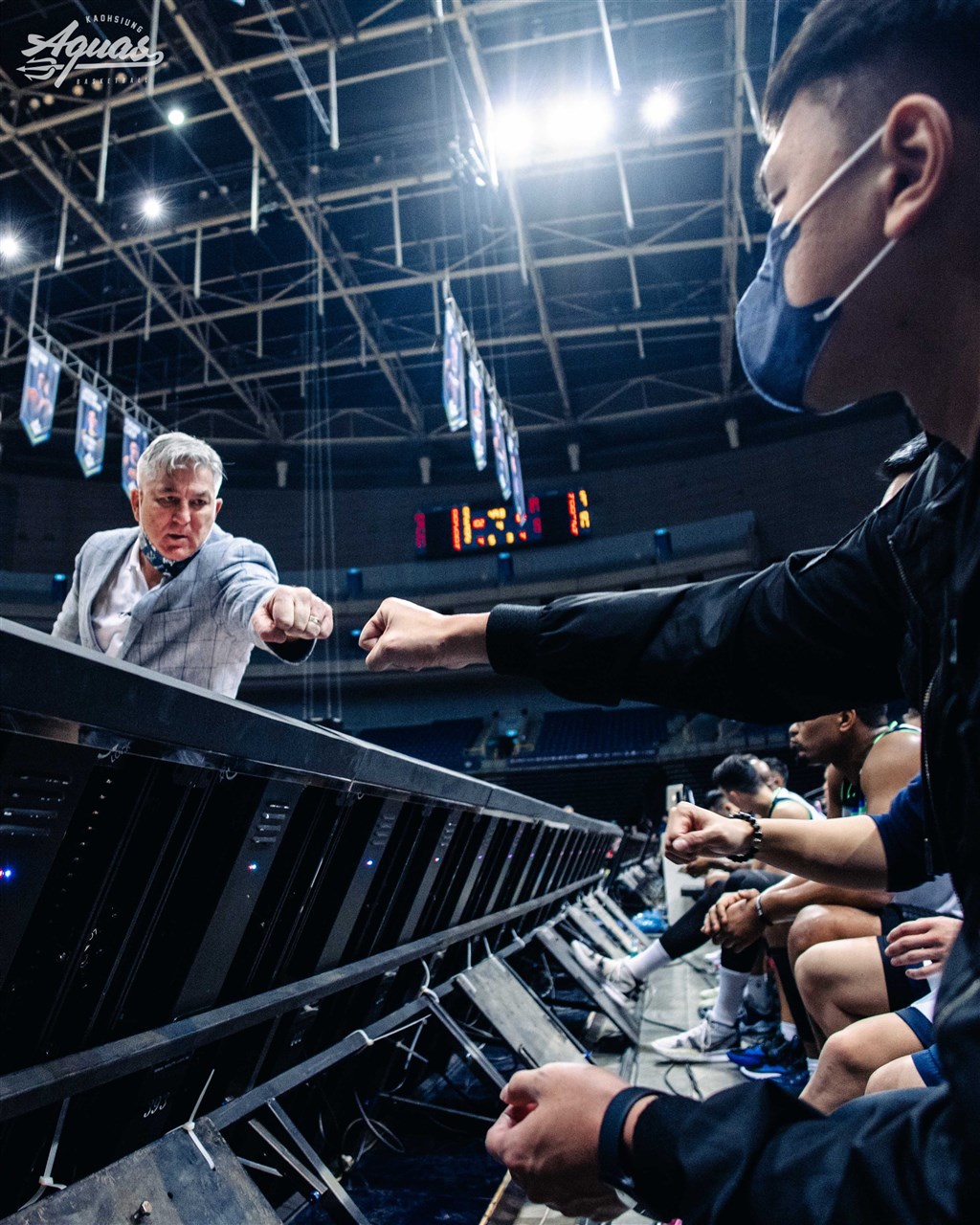 Taipei, Jan. 4 (CNA) Veteran Australian coach Brendan Joyce finds himself top of the T1 LEAGUE with the Kaohsiung Aquas after about one quarter of the inaugural season, with six teams vying for the top spot.
The Aquas have a 6-1 record and 85.7 win percentage after seven games of the T1 LEAGUE, Taiwan's newest professional basketball league, which tipped off on Nov. 27, ahead of second placed Taipei-based TaiwanBeer HeroBears who have a win percentage of 62.5 percent.
Joyce told CNA Tuesday that even though the team has performed well so far, the plan is to keep improving because it is impossible to control what other teams do, especially when they sign new players.
"We have a long way to go, I know our record is good, but I tell the players every day we have to keep improving because other teams will keep improving," Joyce said.
"We are still not executing the way I would like us to execute consistently, and so if we are winning games doing that then I know regardless of what the other teams do we are going to keep improving," he said.
The Aquas, along with two or three other teams could win the championship, so it is important to stay focused on the process and how the team can best achieve that goal, Joyce said.
In addition to winning games, he hopes to establish a legacy for the club where fans will come and watch them because the players play with their hearts, Joyce said.
"We not only have a responsibility for playing basketball but also a responsibility to represent our community and our city," Joyce said.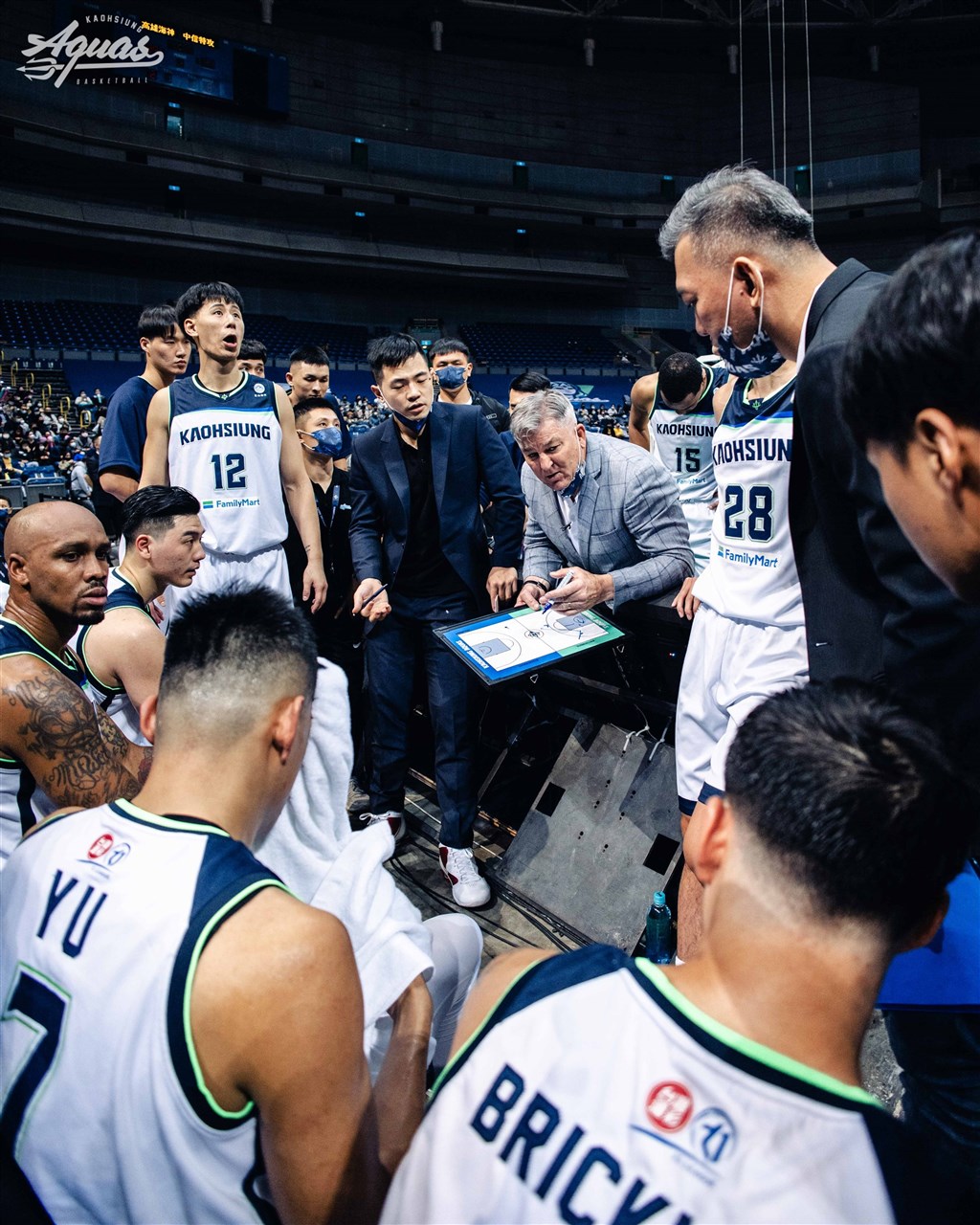 A former assistant coach for the Australian men's national team and head coach of the Australian women's national team, Joyce has coached over 400 Australasian National Basketball League (NBL) games.
As a professional basketball player, Joyce was also a point guard in the NBL playing in the league's inaugural year in 1979, and went on to play in 289 games. He was Runner Up for Most Assists from 1985-87 and Winner of Most Assists in 1988.
Born in Melbourne, in the Australian state of Victoria, Joyce grew up as a talented Australian Rules Football player and received an offer to play for the North Melbourne Kangaroos. However, he choose basketball and went on to become a top NBL player for 13 years.
Coming from Australia, Joyce said he is often asked about basketball in Taiwan, so he wants to represent Kaohsiung the right way by not just playing good offensive and defensive basketball but also building the correct culture.
"We are going to play hard. If you play us, win or lose, you are going to be in for a hard game, Joyce said. "No matter what the scoreboard is, if we are up 20 or down 20, we are still going to play hard and try to find a way."
The idea is not to just represent Kaohsiung on the court, but also embrace the community so people in the southern port city will embrace and love the team, Joyce said.
In order to achieve this, he hopes the players will continue to improve, which usually brings success, Joyce said.
"Process is the keyword, stay focused on the process, that is my philosophy. The process of executing the offensive, the process of the defensive, the process of planning each game," Joyce said.
Meanwhile, the coach hopes to turn his players into a strategically offensive and versatile defensive team that defends aggressively with different players able to defend against multiple types of players on other teams, Joyce said.
"There's two parts in the game, there's offense and defense, and everyone talks about offense all the time because you have to score to win the game, but if you can stop your opponents from scoring it can give you a greater chance of winning," Joyce said.
View All