Taiwan wins Open Club title in tug of war world championships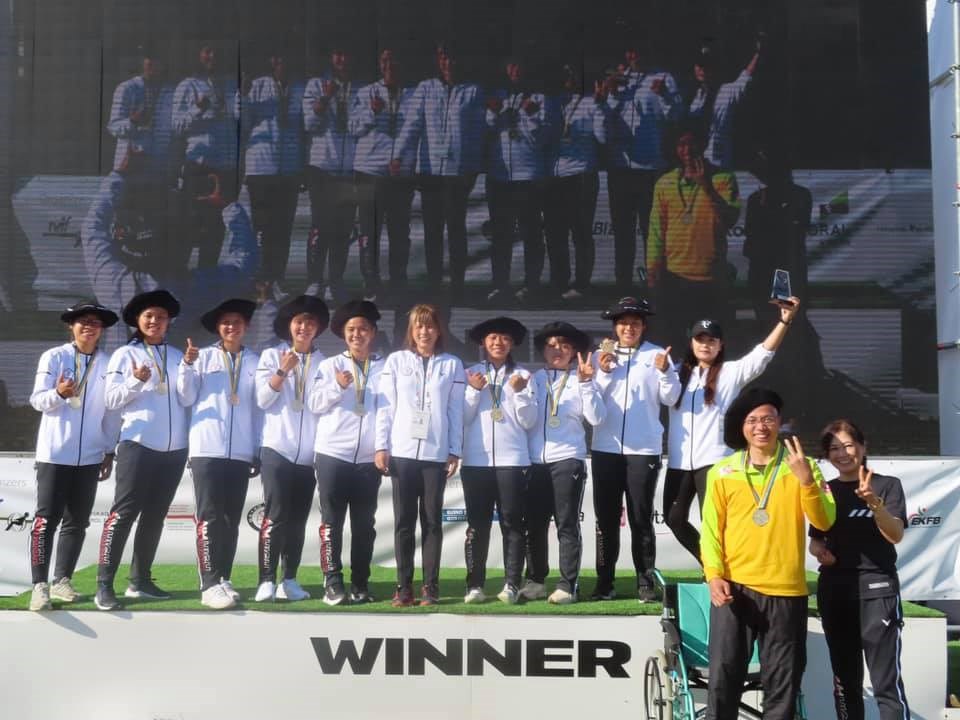 Taipei, Sept. 18 (CNA) Taiwan won an Open Club title on Saturday in the Tug of War International Federation (TWIF) 2021 World Outdoor Championships in the Basque Country, Spain.
The victory came in the Open Club Women's Under-540 kg category.
Taiwan was followed by Gelderswoude from the Netherlands in second, Kaiserberg from Germany in third, and Gaztedi from the hosting Basque Country in fourth.
The Taiwanese team, listed officially as Jin Mei Shi Da (Chinese Taipei), is made up of 12 members from the Taipei Municipal Jingmei Girls High School and National Taiwan Normal University.
The team will also participate in the competition's Closed Competition championships Sunday, where it will compete in the Women's Under-540 kg category in a bid to secure qualification for the "Tug of War - The World Games" in Birmingham, Alabama in the U.S. in 2022.
Of the 10 teams that will compete Sunday, only the top five will earn a ticket to tug it out in Alabama in 2022.
Secretary-general Cho Yao-peng (卓耀鵬) of the Chinese Taipei Tug of War Association said that Taiwan had pulled in two consecutive wins in the last two TWIF World Outdoor Championships. While a third win would be great, Cho said the main aim is to qualify for the 2022 games.
As such, the 12 members that make up the Chinese Taipei roster will be rotated throughout this competition, Cho said.
Cho added that as Switzerland, Basque Country and the Netherlands have improved in recent years, Taiwan could have a hard battle ahead.