President Tsai pledges more support for Taiwanese athletes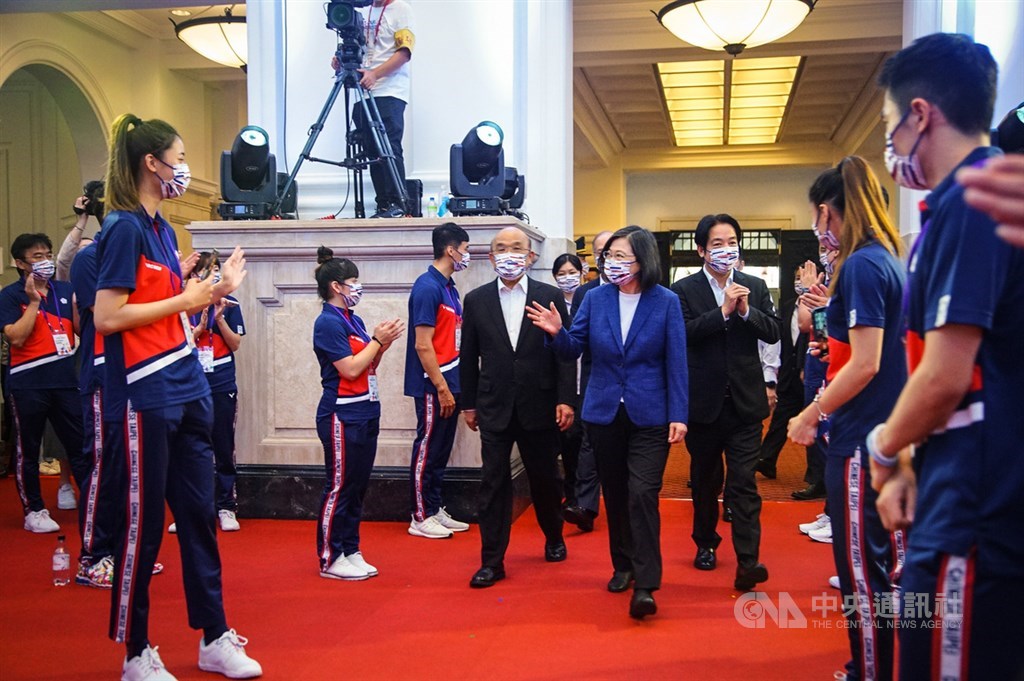 Taipei, Sept. 1 (CNA) President Tsai Ing-wen (蔡英文) said during a meeting with Taiwan's national Olympic team on Wednesday that the government will provide more funding to support Taiwanese athletes.
In the Presidential Office, Tsai welcomed the 146 members of the national team and praised them for delivering its best performance to date at the Tokyo Olympics, which took place from July 23 to Aug. 8.
The national team bagged two golds, four silvers and six bronzes for the country.
Such a remarkable achievement was not done by chance, Tsai said, but was the result of hard work and collective efforts by all the team members.
Looking ahead to the Paris Olympics in 2024, Tsai said the government will provide more funding for the Sports Administration's athletes support program to help Taiwanese Olympians strive for greater success.
The program, which was first launched in 2018 and has a budget of NT$1.2 billion (US$42.8 million) over the course of three years, has provided personal training to selected athletes who were deemed medal contenders in their categories at the Olympics Games, according to the Ministry of Education, which oversees the Sports Administration.
Government funding will also be allocated to foster young talent in sports and improve venues and related training facilities, Tsai added.
Speaking on behalf of the national team, Taiwanese weightlifter Kuo Hsing-chun (郭婞淳), who clinched the country's first Olympic gold in the women's 59kg weightlifting competition, thanked the Sports Administration and other government agencies for their support.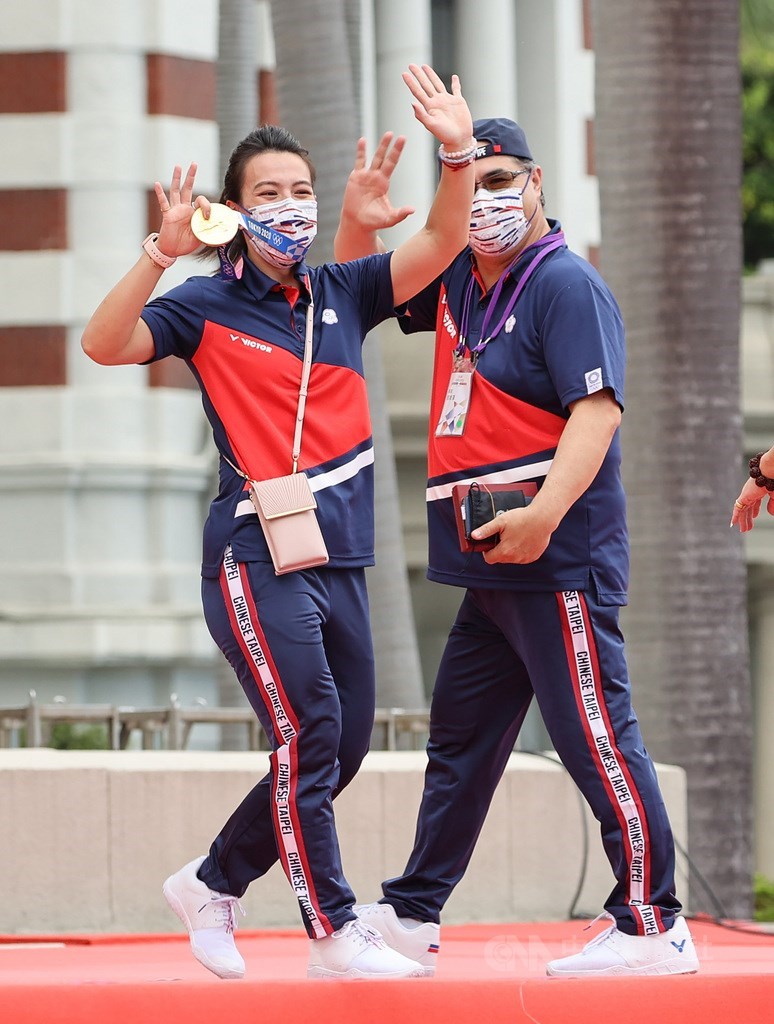 Kuo said she hoped the president and all the people in Taiwan would continue to give their support to Taiwanese athletes so that they will shine on the world stage.
Taiwan's national team at the Tokyo Olympics consists of 146 athletes, coaches and staff. They have recently completed one to two weeks of mandatory quarantine at government-designated hotels after returning to Taiwan, depending on whether they have been fully vaccinated against COVID-19.
Video: Presidential Office