OLYMPICS
/
Karateka Wen Tzu-yun wins bronze, Taiwan's first Olympic medal in karate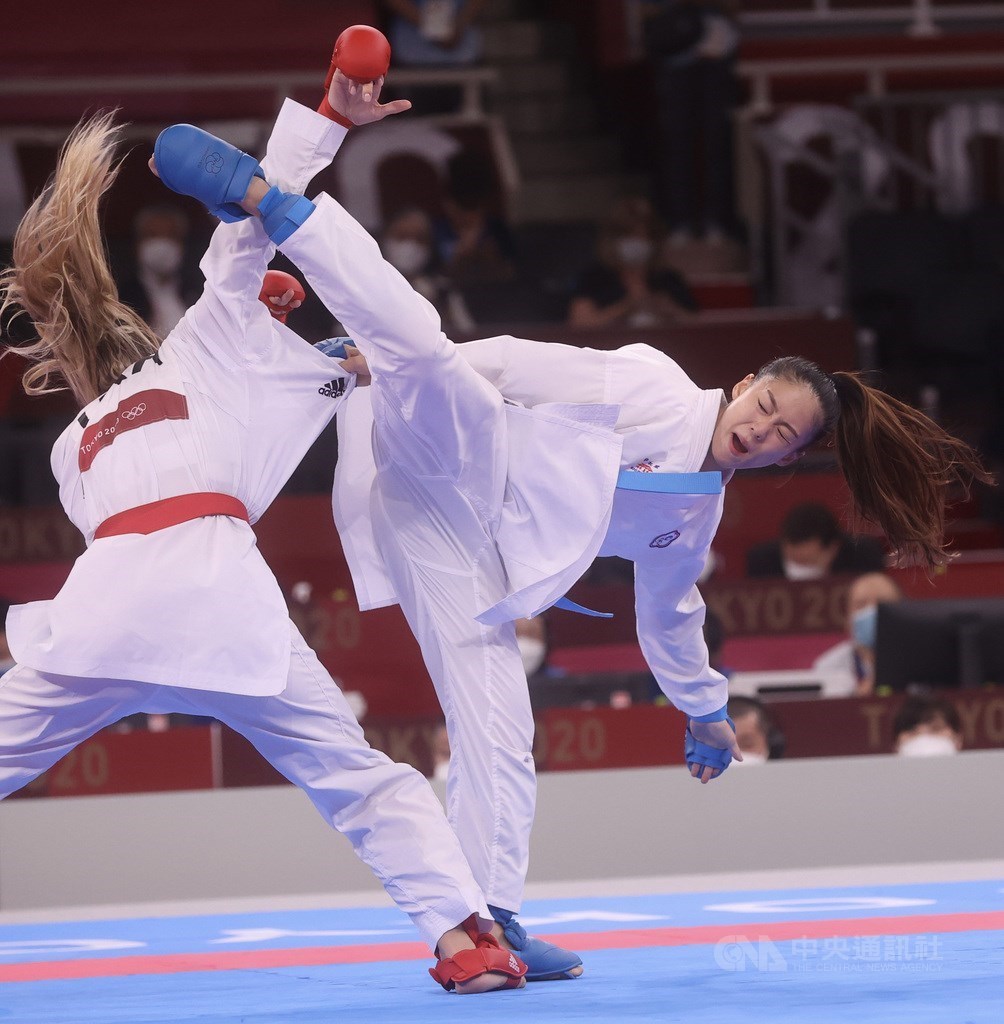 Taipei, Aug. 5 (CNA) World No. 3 Taiwanese karateka Wen Tzu-yun (文姿云) won a bronze medal in the women's kumite 55 kg category at the Tokyo Olympics on Thursday, after falling to world No. 1 Anzhelika Terliuga of Ukraine in the semifinal.
Two minutes into the three-minute match, Wen and Terliuga each scored one point, but Terliuga followed with a kick to Wen's head eight seconds later, earning the Ukrainian three points.
With just one second on the clock, Wen landed a kick on Terliuga's head, tying the score at 4-4.
Under Olympic karate rules, in the event of a tie, the competitor who scored the first point is the winner. However, as Wen and Terliuga were awarded their first point at the same time, the winner was determined by the judges, with Terliuga emerging victorious.
Despite the loss, Wen won a bronze medal because in Olympic kumite, the two athletes defeated in the semifinal bouts in each weight class are awarded bronze medals.
This is the first year that karate has been included in the Olympics, with two types of competitions, kata (forms) and kumite (sparring).
In kata, athletes demonstrate a series of offensive and defensive movements, while in kumite, two athletes seek to land blows on each other to win points, and the one with the higher score wins.
With Wen's bronze medal, Taiwan has won 12 medals -- two gold, four silver and six bronze -- at the Tokyo Games, its highest haul ever.
View All