OLYMPICS
/
Taiwan men's badminton duo defeats China to win Olympic gold (update)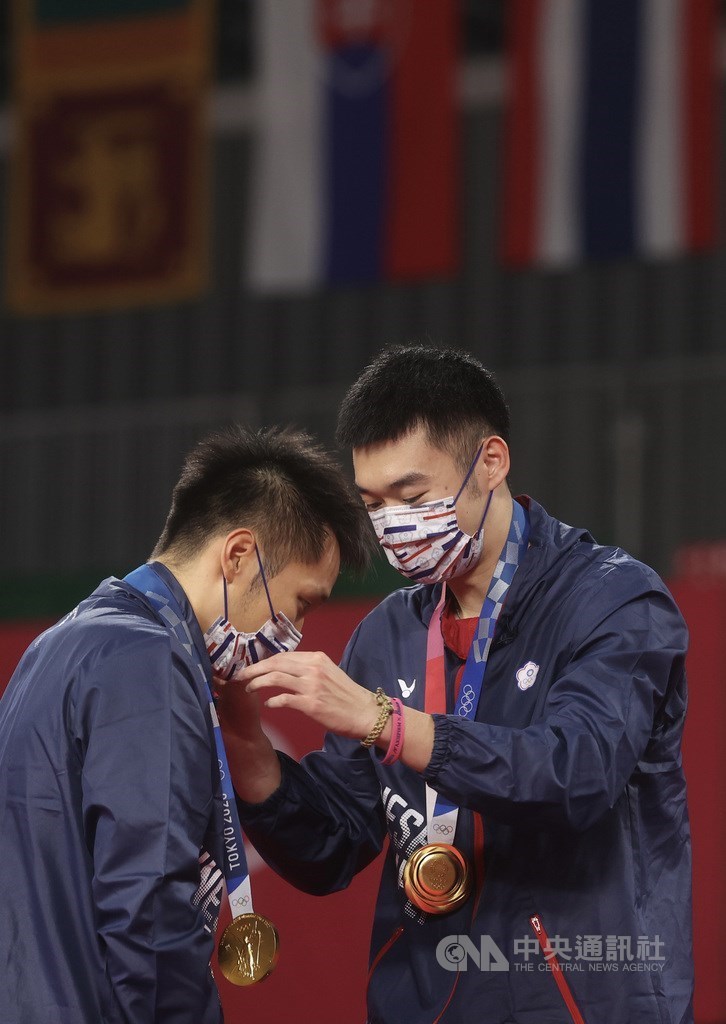 Taipei, July 31 (CNA) Taiwanese badminton duo Lee Yang (李洋) and Wang Chi-lin (王齊麟) won their country's first Olympic gold medal in the sport Saturday, when they prevailed over a third-seeded Chinese pair in the finals of the men's doubles competition at the Tokyo Games.
Lee and Wang, both first-time Olympians, defeated Liu Yuchen (劉雨辰) and Li Junhui (李俊慧) of China 21-18, 21-12 in a 34-minute final at Tokyo's Musashino Forest Sport Plaza.
In a closely fought first game, the Taiwanese pair fell behind early with a score of 6-10, but they rallied back into contention with an 11-4 run, to eke out a narrow 21-18 win.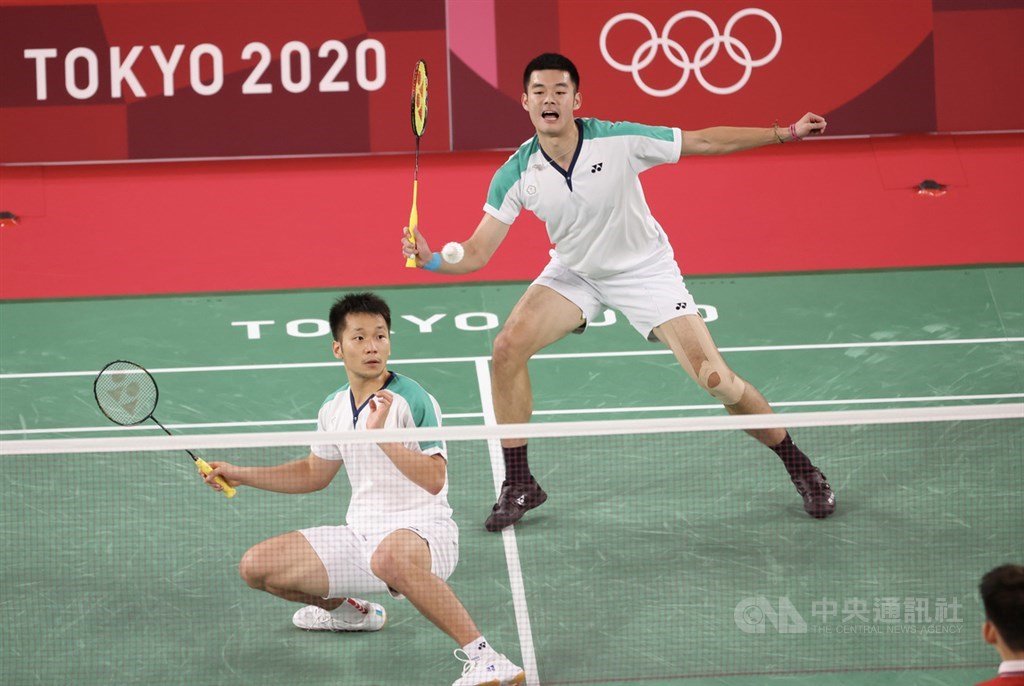 The Taiwanese dominated the second game, however, keeping their opponents off balance and scoring several smash shots at the net, as they opened up a 17-6 lead.
With the game on the line, the Chinese fought back, thwarting the Taiwanese on two match points, before Lee landed a shot just inside the back boundary line to seal a 21-12 win.
The victory by the Taiwanese pair marks the first time that Taiwan has ever won a spot on an Olympic podium for the sport of badminton.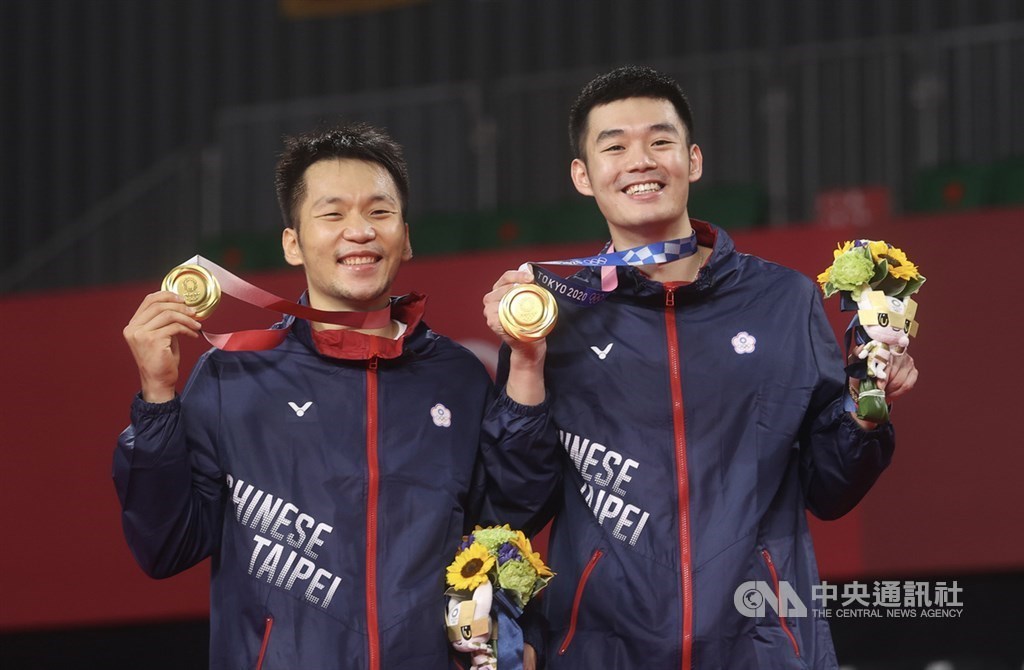 As of Saturday, Taiwan had bagged a total of seven medals in Tokyo -- two golds, two silvers and three bronzes -- topping its previous best of five medals in 2000 and 2004.
Meanwhile, Taiwanese shuttler Tai Tzu-ying (戴資潁) defeated sixth-seeded P.V. Sindhu of India 21-18, 21-12 in a 40-minute semifinal to advance to the gold medal match of the women's singles competition.
The world No. 1 Tai, who was eliminated by Sindhu in the round of 16 at the 2016 Rio Olympics, got off to a slow start in the first game, falling behind 8-11, before finding her form and rallying to win 21-18.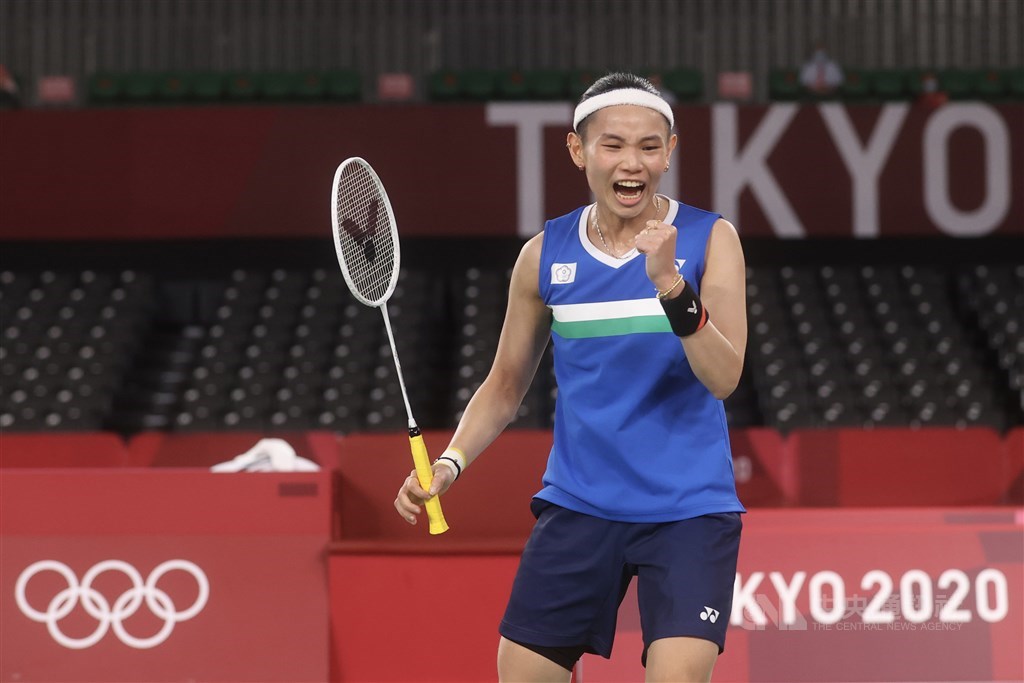 Tai remained in control throughout the second game, jumping ahead 11-7, running up her lead and coasting to a 21-12 victory.
The 27-year-old Tai will now go on to face Chen Yufei (陳雨菲) of China -- the top seed at the Olympics and the world No. 2 -- in a gold medal match scheduled for 8:20 p.m. Taiwan time on Sunday.
Tai has a career record of 15-3 against Chen, including a 2-1 advantage in their last three encounters.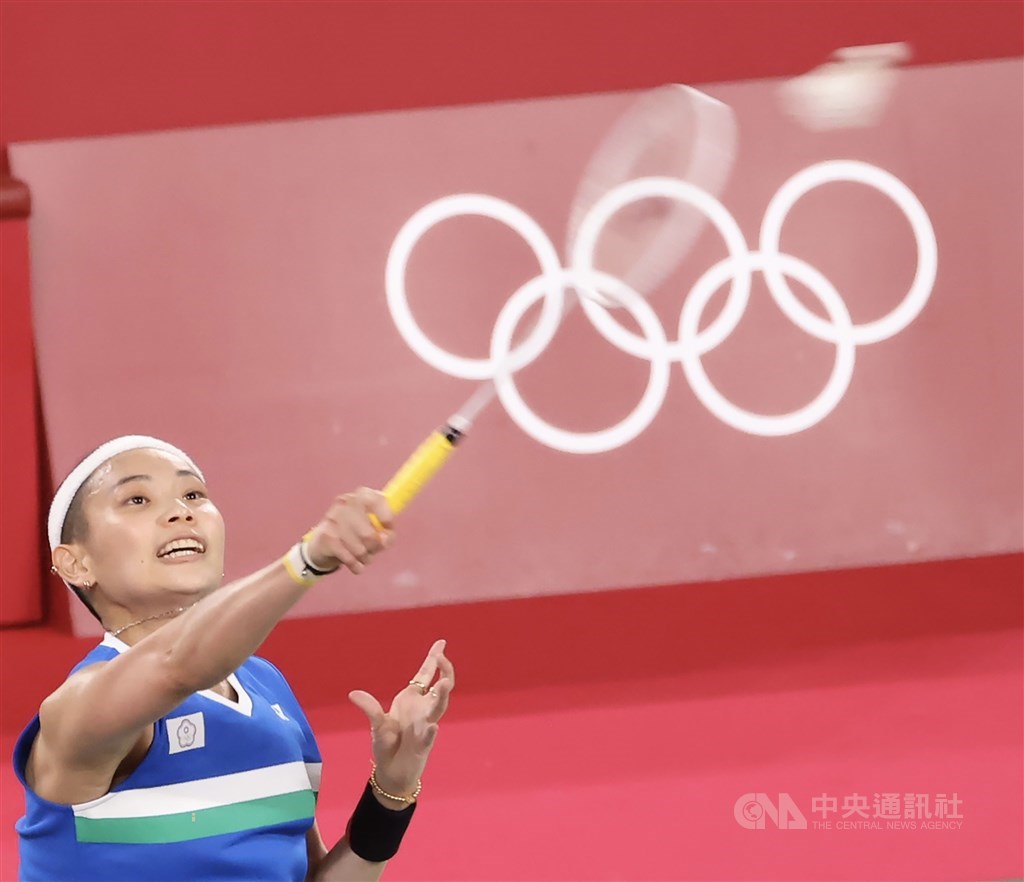 View All