OLYMPICS
/
Taiwan's Lin loses to top-seeded player in Olympic table tennis nailbiter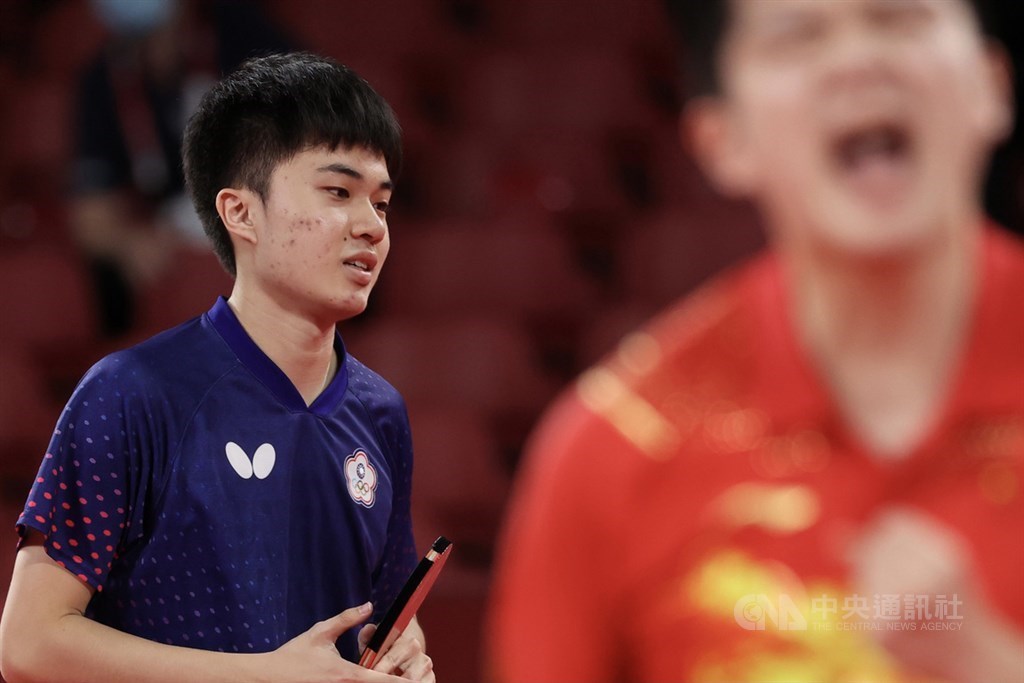 Tokyo, July 29 (CNA) Taiwan's 19-year-old table tennis player Lin Yun-ju (林昀儒) on Thursday forced world No. 1 Fan Zhendong (樊振東) of China into a seventh game, before losing 3-4 in the last few minutes of the men's singles semifinals at the Tokyo Olympics.
With that loss, Lin failed to advance to the finals, quashing his chances of winning a gold medal at the Olympics, although he still has a shot at bronze when he comes up against Dimitrij Ovtcharov of Germany on Friday.
In Thursday's match, the fifth-seeded Lin opened with a commanding 11-6 win in the first game against Fan, the top-seeded player in the men's singles at the Olympics and the World No. 1 since April 2018.
Fan, however, bounced back to take the next two closely contested games 11-9, 14-12, before the Taiwanese won game 4 in deuce, 15-13.
The Chinese ace, however, won game 5 and lost to Lin at game 6 before took the all-important 7th game, 11-8, to clinch victory and advance to the finals.
After the nailbiting match, the 24-year-old Fan said it was an extremely tough game for him, and he commended his young competitor.
"He has made significant improvement in extremely quick time," Fan said.
Meanwhile, Lin, who has a 1-4 record in his five career matchups against Fan, said he gave all he had against a formidable opponent.
"I did my best, focusing on the game, and did not give up, even when I was trailing," Lin said.
Lin said he will make every effort Friday to clinch Taiwan's first medal in the table tennis men's singles competition at the Tokyo Olympics.
In reaching the semifinals, Lin has has drawn level with Chuang Chih-yuan's (莊智淵) fourth place finish at the 2012 London Olympics, which was the best performance by a Taiwanese player in the men's singles competition.
On Monday, Lin and Cheng I-ching (鄭怡靜) won Taiwan's first Olympic table tennis medal in 21 years, when they clinched bronze in a doubles match against a French pair.
View All