OLYMPICS
/
Kuo thrilled at winning Olympic gold, but could be hungry for more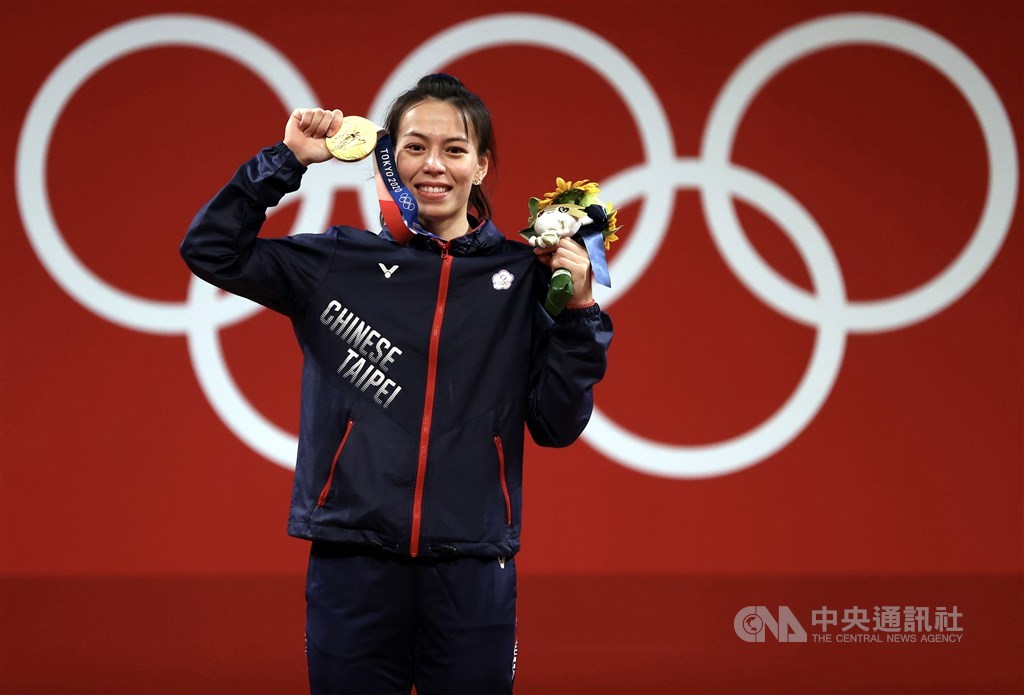 Taipei, July 28 (CNA) For Taiwanese weightlifter Kuo Hsing-chun (郭婞淳), winning a gold medal at the Tokyo Olympics on Tuesday should have been the pinnacle of a storied career, and yet she felt a mixed bag of emotions.
Relief, that she had finally chased down an Olympic gold medal at her third Summer Games; regret, that she had not managed to break her own world record; and a growing resolve to compete in Paris in 2024 to achieve what she views as a "perfect score."
With Kuo's closest rivals in her weight class either sidelined by injury or their national teams' COVID-19 concerns or strategic decisions, the event was as much a coronation as a competition.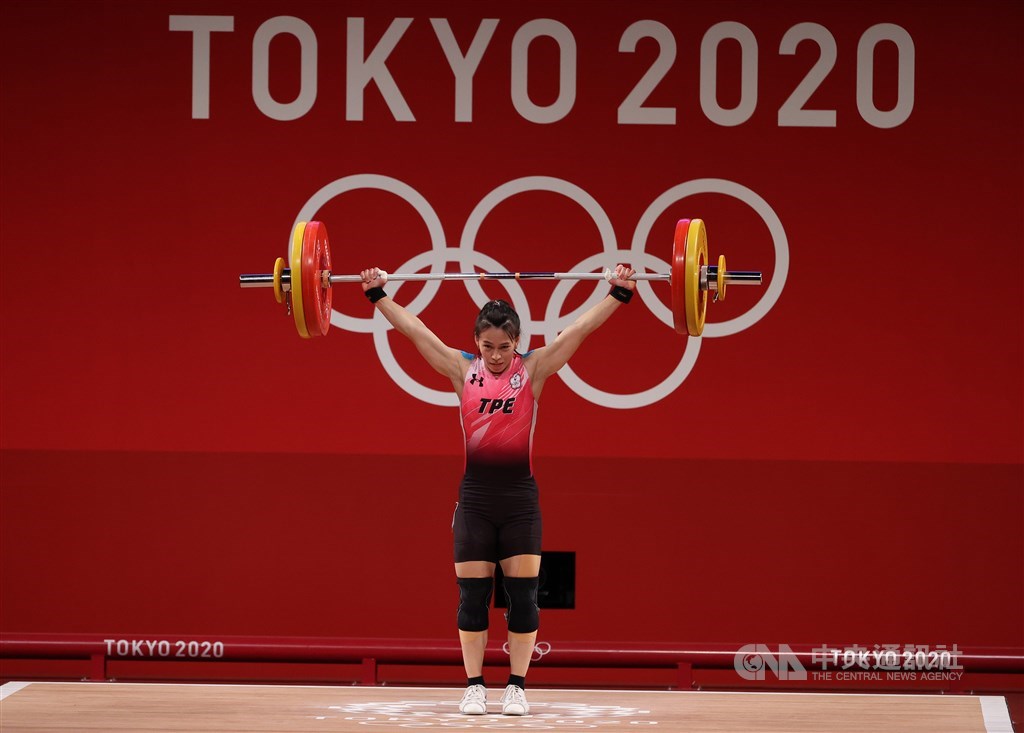 Her first attempt in the snatch at 100 kilograms came after the rest of the field had exhausted their lifts, and when Kuo successfully hoisted 125 kg in her first attempt in the clean and jerk, gold was hers.
Her second attempt of 133 kg was also a success, but she failed in her final attempt at 141 kg to break her world record of 140 kg, set at the 2019 World Championships in Pattaya.
Speaking after the competition, Kuo said her Olympic gold had "completed the last piece in the jigsaw puzzle."
"I was extremely overwhelmed in the moment, even though I felt like I didn't meet my own standards," she said.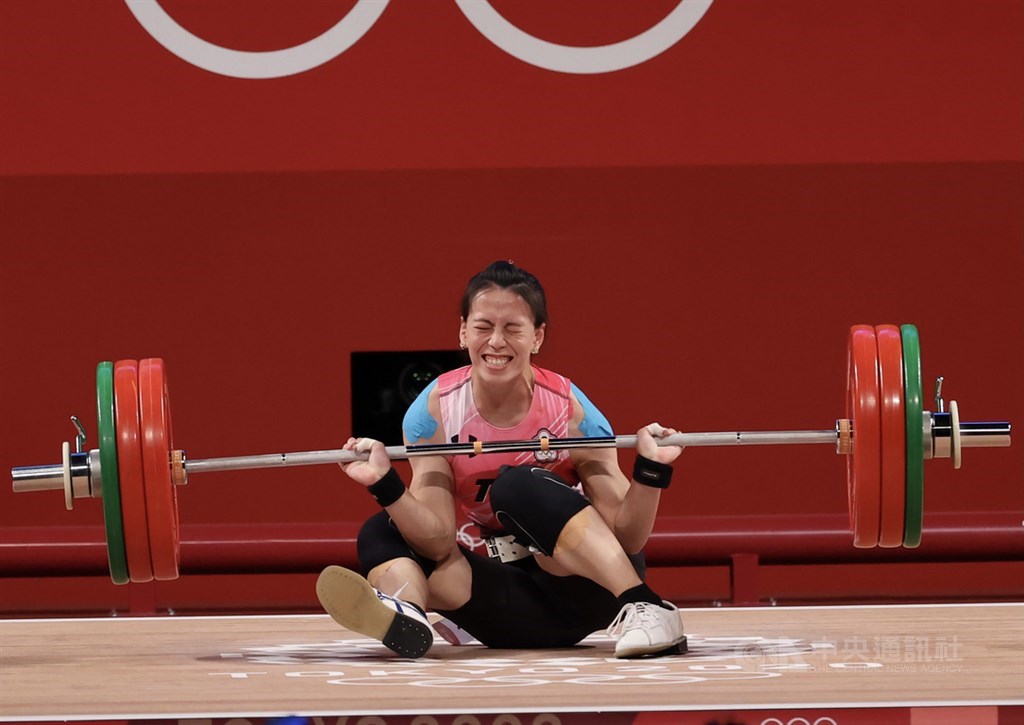 Entering the Olympics, she said, the first order of business was to get the gold, but she also wanted to achieve her personal best and her inability to do so nagged at her, to the point where she now wants to compete in Paris in 2024.
"When I didn't make (that third lift of 141 kg), I thought to myself, no, I have to have a perfect score," she said, cementing her resolve to take part in a fourth Summer Games.
As Kuo was accepting her medal in Tokyo, her family members were celebrating back home, in Taitung County.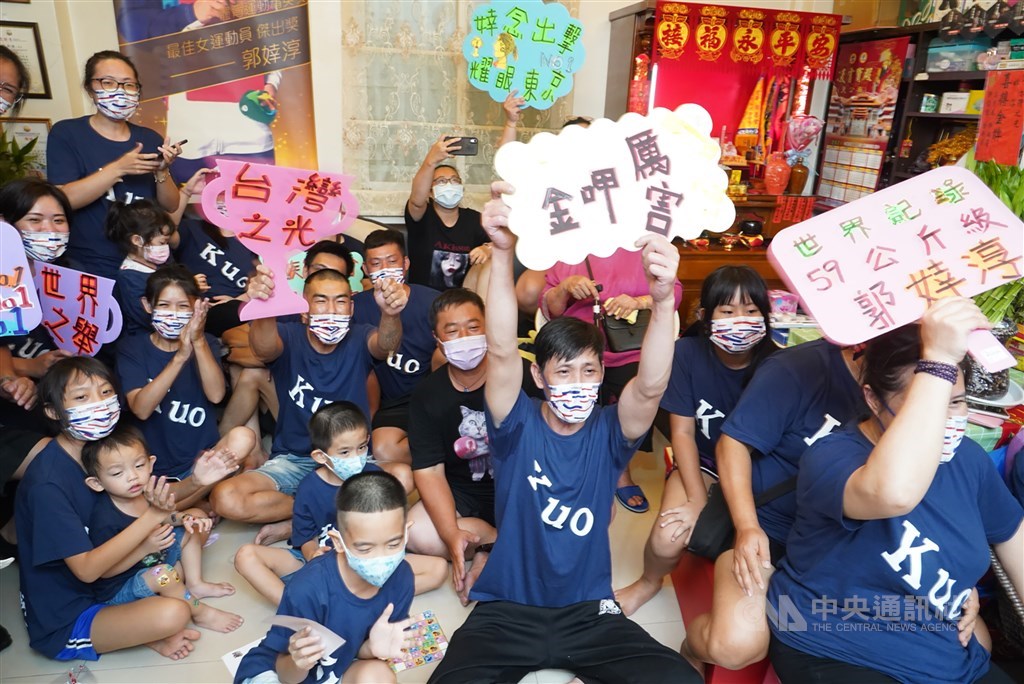 Crammed in the living room in front of the television, they held homemade placards and wore matching blue T-shirts with the word "Kuo." After Kuo secured the gold, her uncle leaped into the air and rushed outside to set off firecrackers.
"We've waited for this moment for 10 years, and it's finally here," he said.
Kuo's mother said she felt immensely proud, and she thanked everyone for their support of her daughter.
When asked if she felt regret that Kuo didn't manage to break her own record, she said that all that mattered was that her daughter was safe.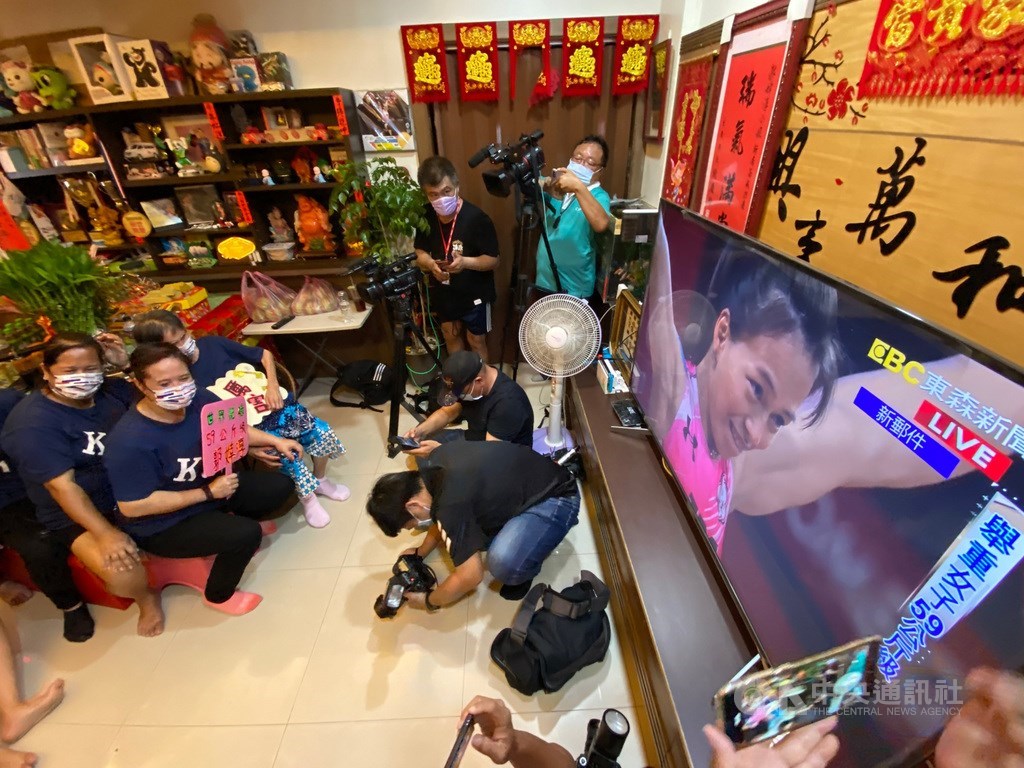 Kuo was born in the eastern county of Yilan in 1993. It was a difficult birth; the umbilical cord had wrapped around her neck, and her mother struggled in labor for over 10 hours. Kuo's given name, Hsing-chun, was chosen due to its close pronunciation to the Chinese term hsing tsun (倖存), which means to have survived by luck or accident.
Recounting her childhood in past interviews, Kuo has said her family was poor growing up. She had never met her father and her mother worked odd jobs, so she was brought up by her grandmother.
They moved around constantly, staying in different relatives' homes. She recalls once living in a small apartment with her aunt, grandmother and cousin, with only a bed and a television. With no table, she had to do her homework on the floor.
Kuo was introduced to weightlifting in junior high school, when she was also active in basketball, track and field, and soccer.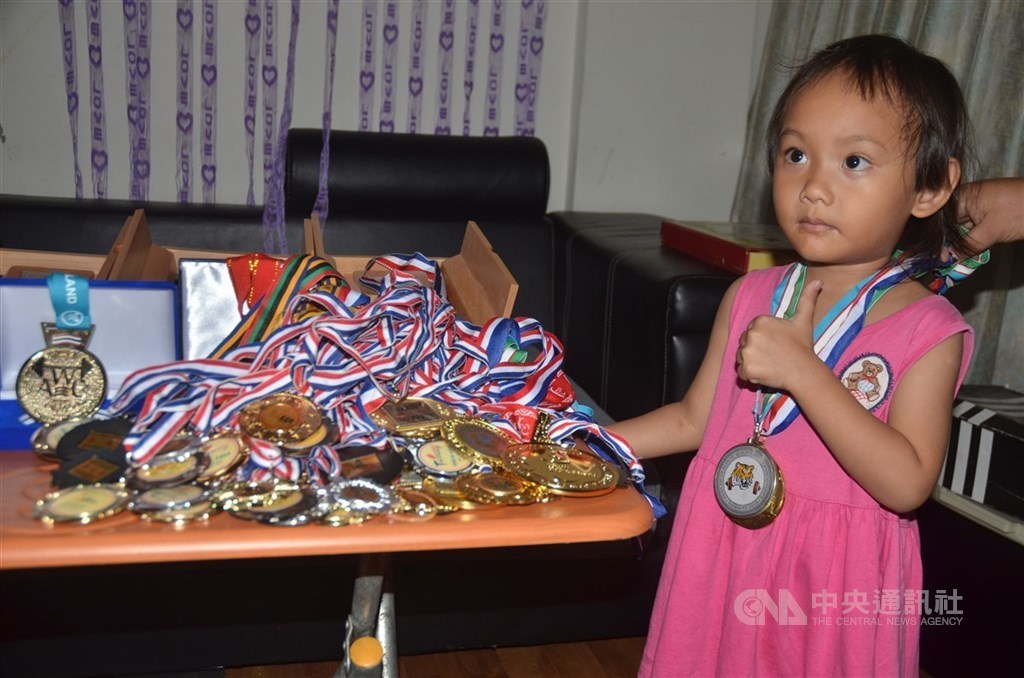 She began to focus exclusively on weightlifting in high school, and went on to medal in national and international events, including clinching Taiwan's first medal at the Youth Olympic Games in 2010.
She competed in the London Olympics in 2012, placing sixth in the 58kg category. In 2013, she won consecutive golds at the Asian Weightlifting Championships, Universiade, and the World Weightlifting Championships.
While preparing for the Asian Games in 2014, she was injured by a 100 kg barbell during training and tore 70 percent of the muscles in her right thigh. She recovered slowly, and still hampered, she won bronze at the 2016 Olympics in Rio.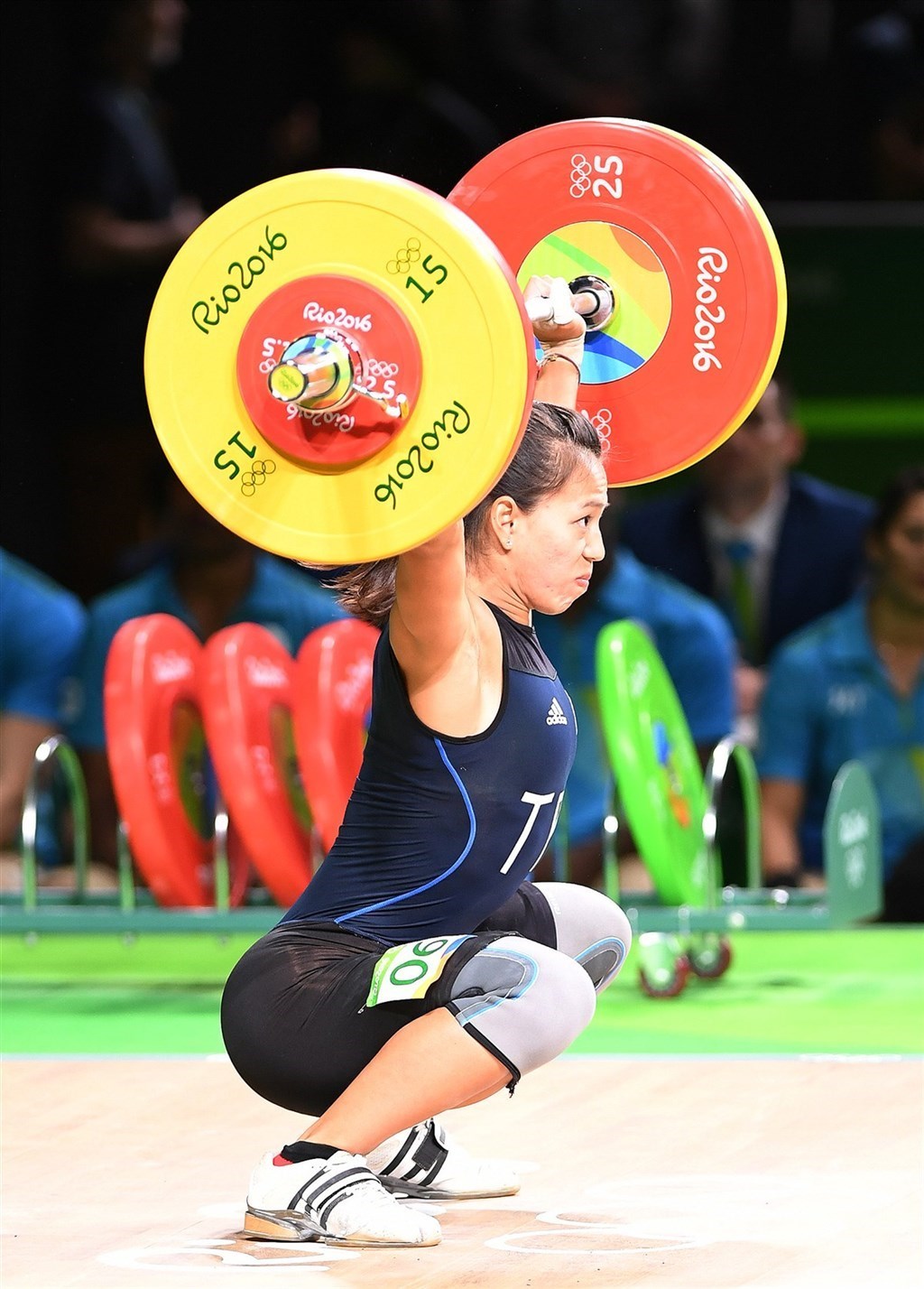 Kuo has not lost a major competition in her weight class since then, and she currently holds the world record for the snatch, clean and jerk, and combined lifts in the women's 59 kg weight class.
After finding success as an athlete, Kuo has continued to give back. In 2015, she donated NT$1.5 million (US$53,059) to St. Camillus Hospital in offshore Penghu County, which was used to buy an ambulance, and she has also donated sporting equipment and scholarships to the junior and senior high schools she attended.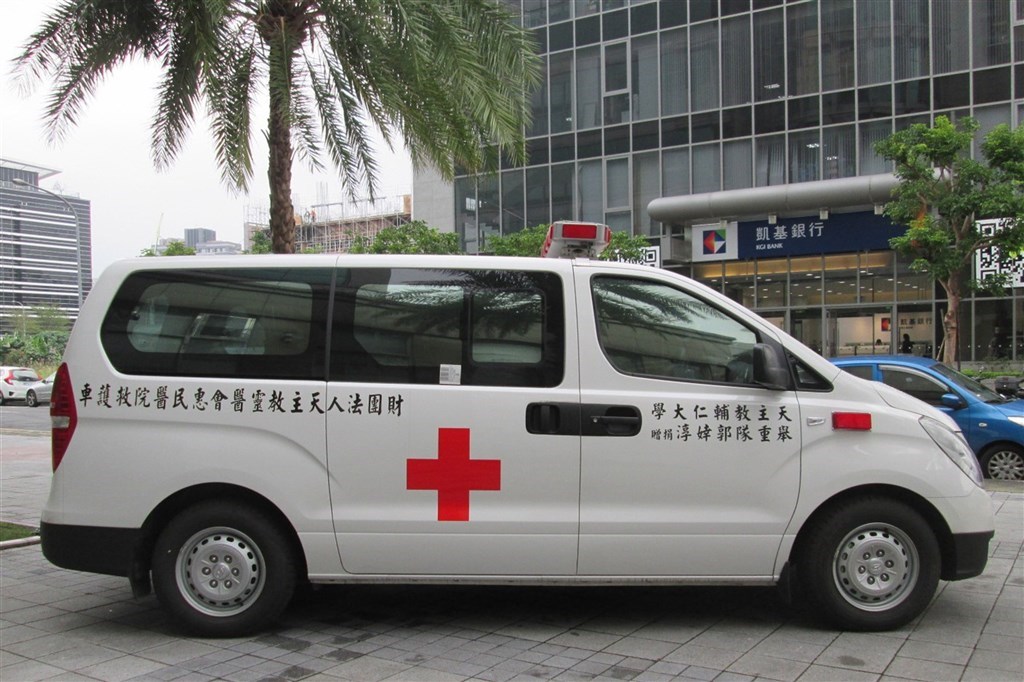 Speaking at an event held to commemorate her ambulance donation in 2016, Kuo said, "We don't need to wait until we're really successful or well-off to help others. We can help even if we have only a little."
She added then that her focus was on the Tokyo Olympics, where she hoped to continue to make her country proud. Now, it may be on to Paris, in search of elusive perfection.
View All