OLYMPICS
/
Taiwan's Lin through to quarterfinals in Olympic table tennis singles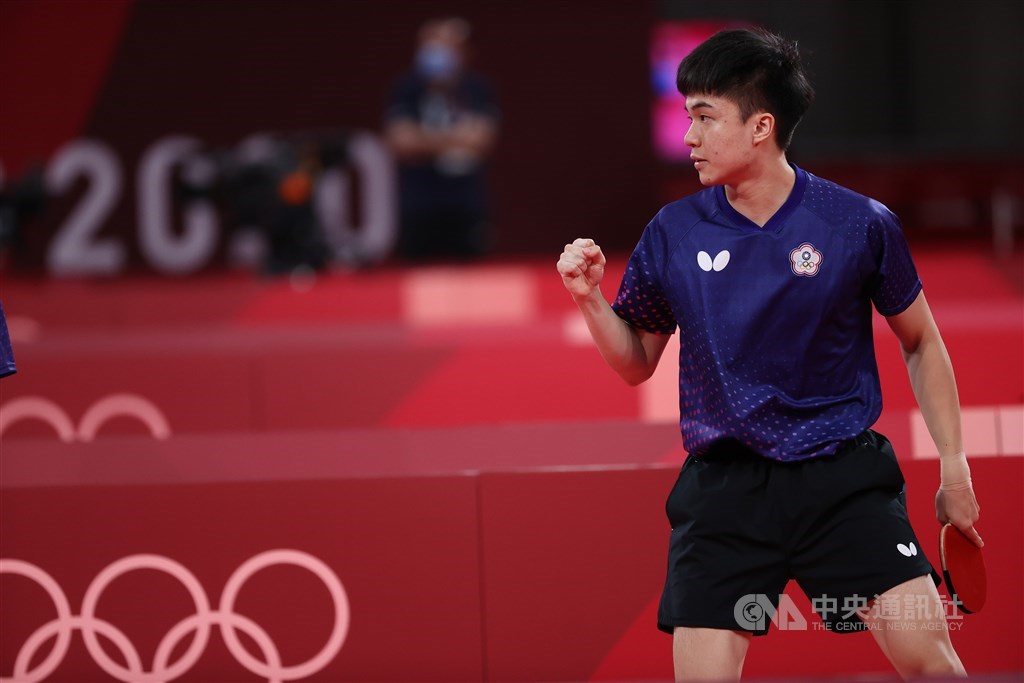 Taipei, July 27 (CNA) Taiwanese table tennis player Lin Yun-ju (林昀儒) secured a spot in the men's singles quarterfinals at the Tokyo Olympics on Tuesday, after winning a bronze medal in the mixed doubles the previous day.
Lin, seeded fifth, defeated Anton Kaellberg of Sweden in his singles opening round match early Tuesday and went on to win against Gustavo Tsuboi of Brazil 11-5, 11-7, 11-2, 9-11, 9-11, 13-11 in the round of 16 in the afternoon.
In his first game against Tsuboi, Lin took a small early lead and gradually widened it in the second half. In Game 2, Lin opened up an early lead of four points, and although Tsuboi managed to even the score 6-6, Lin went on to score three consecutive points to win 11-7.
In Game 3, Lin easily defeated Tsuboi 11-2 in just six minutes, which took the Taiwanese player one win away from victory.
Lin lost the next two games 9-11, however, and Tsuboi jumped to a four-point lead at the beginning of Game 6, but Lin saved three match points at the end to gain a hard-won victory of 13-11.
In the quarterfinals on Wednesday, Lin will face off against the winner of the match between Slovenia's Darko Jorgić and Japan's Tomokazu Harimoto, which is scheduled for Tuesday evening.
View All