OLYMPICS
/
Taiwan's Olympic delegation departs for Tokyo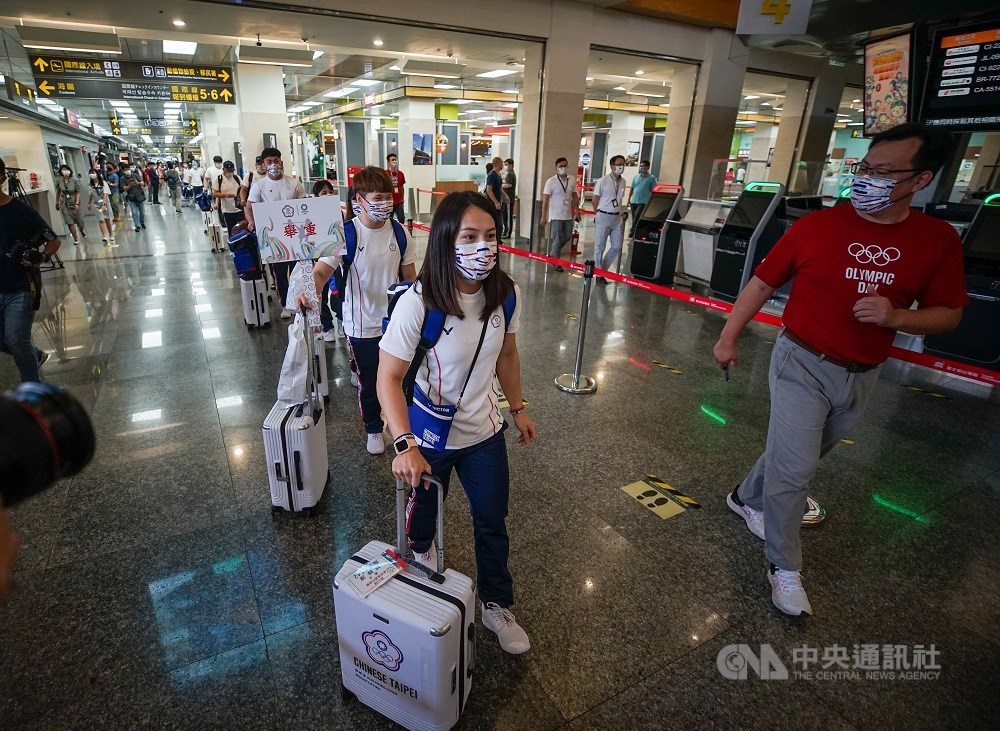 Taipei, July 19 (CNA) Taiwan's national Olympic team, featuring 134 athletes, officials and support staff, departed for Japan on a chartered flight Monday to take part in the Tokyo Summer Olympics which is slated to kick off on July 23.
The delegation is led by Taiwan's top female weightlifter Kuo Hsing-chun (郭婞淳), who will carry the flag of the national squad at the opening ceremony, and also includes world No. 1 female badminton player Tai Tzu-ying (戴資穎), as well as national team members set to compete in cycling, taekwondo, judo, shooting, canoeing, rowing, and archery events.
Competitors in the swimming, badminton, artistic gymnastics, weightlifting, table tennis, boxing, and tennis events were also part of the delegation that departed Taipei Songshan Airport at 1 p.m. and will arrive at Tokyo Haneda Airport around 5:10 p.m. local time.
Team members all wore the white, red and blue uniform of the national squad and face masks bearing the same three colors, as they boarded the flight.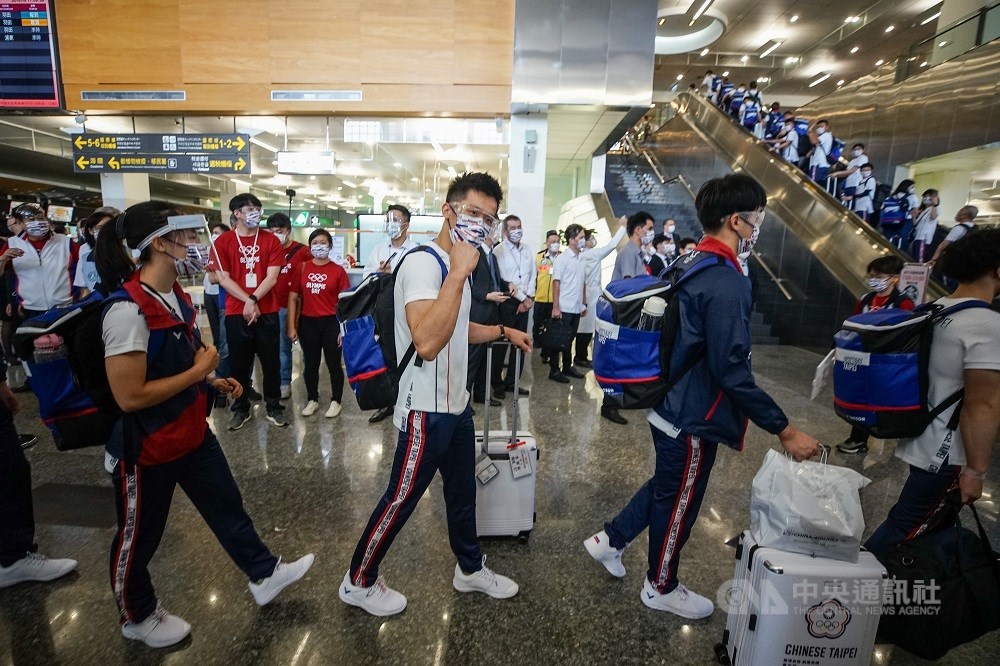 They traveled in one group to avoid coming into contact with others, due to the ongoing COVID-19 pandemic.
At the airport, the team was given an official send-off by a group of senior government officials led by Premier Su Tseng-chang (蘇貞昌), Minister without Portfolio Audrey Tang (唐鳳) and Education Minister Pan Wen-chung (潘文忠), among others.
The government had urged Taiwanese not to visit the airport to send off the team due to the coronavirus disease.
Instead, the send-off was live-streamed online.
A smaller group of Taiwanese athletes and support staff arrived in Tokyo last week and several similar small groups are scheduled to depart Taiwan for Japan in the following days.
Given the ongoing pandemic, disease prevention coordinators are part of the support Olympic team staff for the first time.
In addition to daily tests, each athlete has been given a thermometer and is required to report his or her daily temperature and overall health status to the team via a smartphone app.
Team Taiwan, competing in the Olympic Games under the name Chinese Taipei, is sending 68 athletes to compete in 18 sports at the games which conclude on Aug. 8.
The Sports Administration is targeting medals in weightlifting, badminton, artistic gymnastics, boxing, archery, javelin, and karate.
Hopes are high that the team can do better than the one gold and two bronze medals won at the 2016 summer Olympics in Rio de Janeiro.
Team Taiwan's best ever performance was at the summer Olympic in Athens in 2004 when it clinched two gold medals, two silvers and one bronze to take 31st spot in the overall medal standings.
Meanwhile, China Airlines which was responsible for Monday's charter flight said it prepared Katsudon, a popular Japanese food -- a bowl of rice topped with a deep-fried pork cutlet, with egg and vegetables -- for the nation's Olympic squad during the flight.
The dish is commonly served as a good-luck food in Japan because "katsu" is a homophone for the verb katsu, meaning "to win" or "to be victorious," in Japanese, according to CAL.
View All