Taiwan falls to Japan in FIBA Asian basketball qualifiers bubble
Taipei, June 18 (CNA) The Taiwan national men's basketball team fell to Asian heavyweight Japan by 37 points on Friday in their matchup in the Philippines in the third and final window of the 2021 FIBA Asia Cup Qualifiers.
After falling to China by close to 50 points a day earlier, Taiwan was defeated by Japan 98-61 at Angeles City Foundation Gym in Pampangas, the Philippines in the third qualifying round, being held in a bubble to prevent the spread of COVID-19.
The loss makes it unlikely Taiwan will secure one of the top two spots in its four-team qualifying group needed to book an automatic ticket to the Asia Cup, being held in Jakarta in mid-August, though there is still a path for Taiwan to make the tournament in Indonesia.
What the game Friday showed, however, is that this relatively younger team of semi-pro Super Basketball League and collegiate players has a long way to go to be competitive with the better teams in Asia.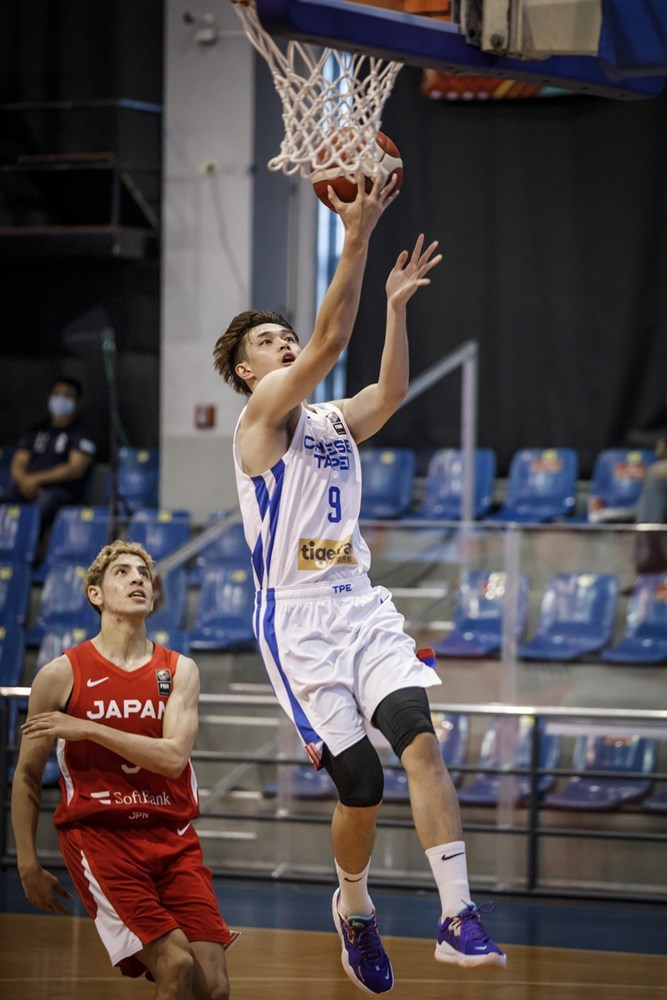 Japan ran off to a 14-0 start behind Japanese naturalized 6-foot-9 power forward Gavin Edwards and some sloppy passing and turnovers by Taiwan.
Taiwan rallied, however, after inserting Senegalese 6-foot-2 forward Mohammad Al Bachir Gadiaga, known locally as Abbasi, and 6-foot-8 center Jonah Morrison.
The two sparked a more up tempo style, and with Edwards getting a breather, Taiwan rallied to within three at 33-30 with about four minutes left in the first half, forcing Japan to call a timeout.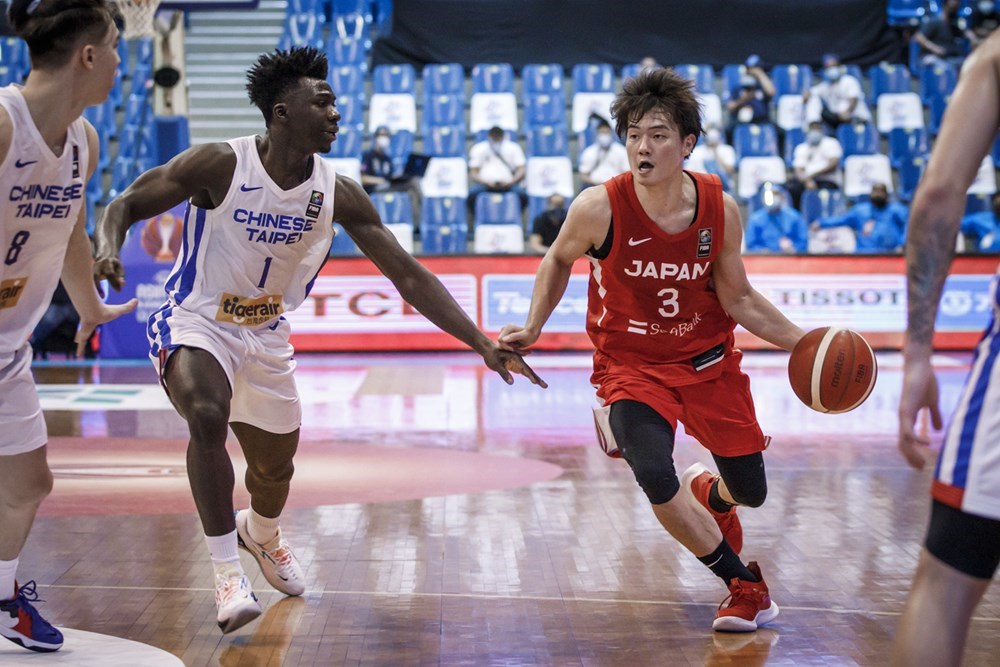 Edwards returned and Japan went on a 19-8 run of its own to take a 52-38 lead at halftime, and Taiwan fell apart in the second half, shooting poorly and struggling on defense as the Japanese coasted to victory.
The 33-year-old Edwards, who played for the Malaysian Westports KL Dragons in the regional ASEAN Basketball League from 2012 to 2013 before settling in Japan to play for teams in the country's professional B.LEAGUE, led all scorers with 21 points.
Video taken from FIBA YouTube channel
Video taken from FIBA YouTube channel
Taiwan's assistant coach Cheng Chih-lung (鄭志龍) said after the game that the team was sapped of its energy in the second half because of having to play two games against strong teams within 24 hours.
"In the first half we fought hard and I think we saw hope. I also hope that the players can take this experience back to their schools and respective teams, and motivate others," Cheng said.
The loss gave Taiwan a 1-3 record in Group B, which also includes Malaysia, Japan, and China.
A total of 24 teams are competing in six groups, with the top two teams in each group qualifying for the 2021 FIBA Asia Cup. The six third-place teams play in a last qualifying tournament, with the top four teams also heading to Indonesia.
The tournament has been badly disrupted by COVID-19. China and Taiwan could lose qualifying points for not playing in the second qualifying window in November 2020, and Malaysia is sitting out this round in the Philippines, creating uncertainty over the group's standings.
Still, China and Japan should take the top two spots, and Taiwan will likely finish third, giving it a final chance to qualify for the Asia Cup tournament.
Taiwan finishes up Group B play in the Philippines against China on Sunday.

FIBA Asia Cup 2021 Qualifiers live scores carousel courtesy of fiba.basketball