Taiwanese athletes secure 3 taekwondo berths at Tokyo Olympics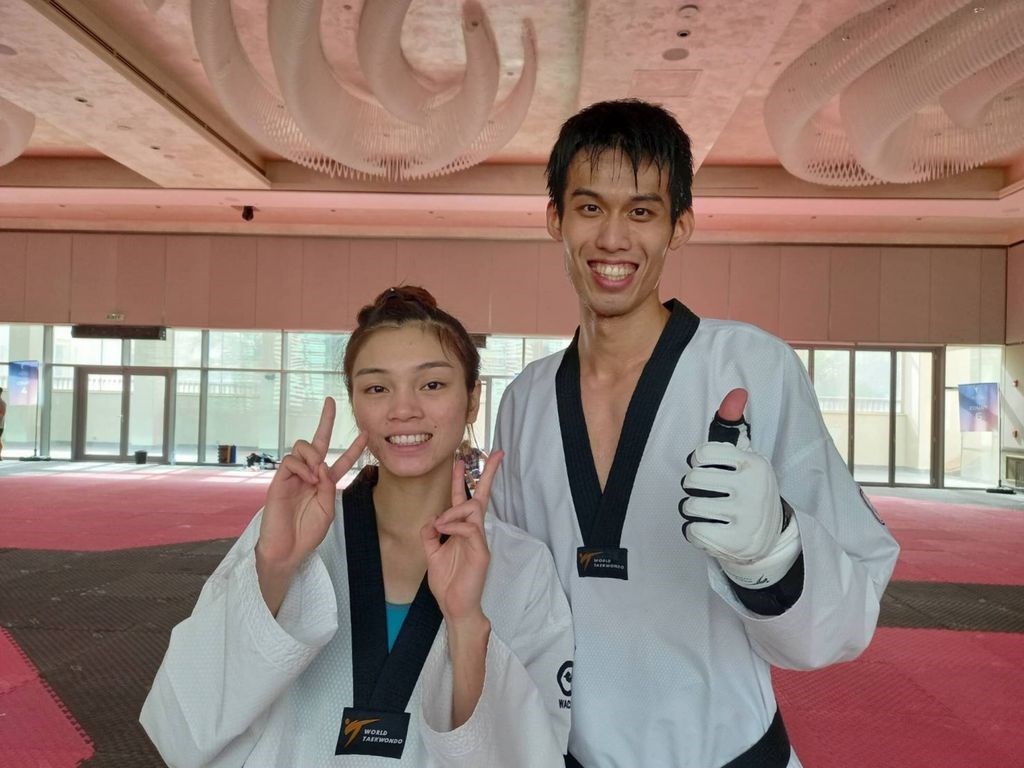 Taipei, May 22 (CNA) Three Taiwanese taekwondo athletes secured their places at the Tokyo Olympics, after wins on the opening day of the Asian Qualification Tournament in Amman, Jordan on Friday, according to the sport's governing body World Taekwondo.
It was a relief for the head coach of the Taiwanese team, Liu Tsu-yin (劉祖蔭), having set the goal of the four Taiwanese athletes competing in the tournament clinching places at the Summer Olympics in Tokyo, he said.
Liu Wei-ting (劉威廷), who competed at the 2016 Rio Games, won the right to go to his second Olympic Games, after beating Khurram Mehtarshoev of Tajikistan 19-1 in the men's -80kg semi-final, World Taekwondo said.
In the men's -68kg, Huang Yu-jen (黃鈺仁) overcame Ahmad Bahlool of Palestine 20-1 to reach the final and bag another spot at the Tokyo Games for Taiwan, according to the sports body.
Blackouts interrupted several matches, including the semi-finals of the women's -49kg category, during which Taiwan's Su Po-ya (蘇柏亞) met Iran's Mahla Momenzadeh. Su won the match 23-4.
On Saturday, Lo Chia-ling (羅嘉翎), will be the final member of the Taiwanese team to compete for her place at the Tokyo Games.
She is the second seed in the women's -67kg event at the tournament.
According to World Taekwondo's qualification system for the Tokyo Olympics, there will be four weight categories for men and four for women.
Each country can send one athlete to compete in each category, except for Japan, which is allotted two places as the host nation of the Summer Games set to take place from July 23 to Aug. 8.