Coach cries unfavorable ruling against Taiwan in weightlifting event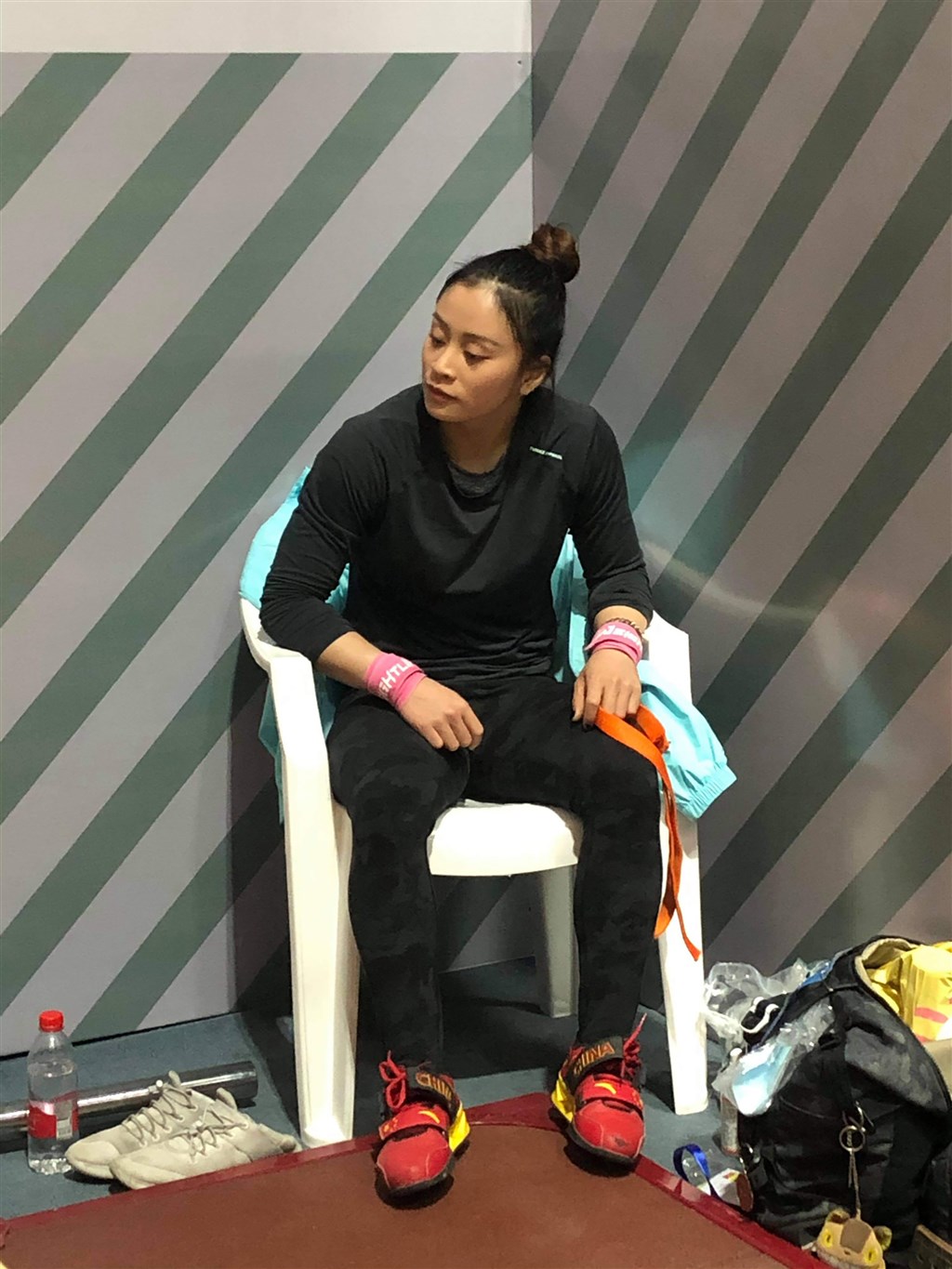 Taipei, April 18 (CNA) The coach of a Taiwanese female weightlifter on Sunday accused referees of the Asian Weightlifting Championships of making an "illogical" ruling Saturday by deeming that the weightlifter's belt did not conform to regulations.
The decision disrupted Fang Wan-ling's (方菀靈) pre-lift preparations and caused her to under-perform in the women's 49 kilogram category, coach Chen Wei-ling (陳葦綾) told Taiwanese reporters.
The incident took place just before Fang was ready to conduct her third attempt in the clean and jerk at Saturday's competition held in Uzbekistan's capital city of Tashkent.
While standing ready for the lift, Fang was abruptly asked by referees to leave the platform and remove her belt for inspection, saying that it did not conform to size regulations, Chen said.
Chen, a retired weightlifter and gold medalist of the 2008 Beijing Olympics, said the belt was the one she used herself for more than 20 years and conforms to International Weightlifting Federation (IWF) rules, which stipulate that they should be no more than 12 centimeters wide.
The referees, however, made the accusations using only their eyes, without even using a ruler to measure it, Chen said.
Chen also questioned the timing of the referees asking Fang to remove her belt -- right before her last clean and jerk attempt.
"If they suspect there was something wrong with the belt, why did they not raise the issue in her previous two attempts?" Chen argued, calling the ruling illogical.
Chen suspected that Fang's relatively small size -- she stands only 150 cm in height -- was the reason referees made the wrong judgment call that she was wearing a bigger-sized belt.
Due to the referee's ruling, Fang was forced to wear another belt before returning to the platform for her third attempt two minutes later.
She failed in her final attempt and ultimately finished No. 6 in the category with a snatch of 76 kg and a clean and jerk of 100 kg for a total of 176.
The 22-year-old lifter is the holder of Taiwan's national records in both snatch (82 kg) and combined total (183 kg) in the women's 49 kg category.
Chen blamed herself for not bringing a ruler during the competition to prove that the belt conforms to IWF rules.
She will discuss with Taiwan's weightlifting association on whether to file for an appeal over Saturday's ruling.
The championships, one of the important qualifying tournaments for the Tokyo Olympics this summer, are being held from Friday to April 25.
Fang is one of five Taiwanese national team weightlifters participating in the tournament.
Among them includes Taiwan's No.1 female weightlifter Kuo Hsing-chun (郭婞淳), a quadruple world champion and double world record holder who heads the rankings and who is widely expected to win in the 59 kg category.