Record-holding sprinters win gold at National Indigenous Game
Taipei, March 20 (CNA) Two sprinters who hold national records won gold on Saturday at the biennial National Indigenous Game currently being held in Yilan County.
Two-time Olympian Chen Chieh (陳傑), an Amis native representing Taichung clinched gold in the men's 400m in 48.14 seconds, and was scheduled to compete in the 400m hurdles on Sunday and Monday.
Chen, who holds the national record in the event but mainly competes as a hurdler these days, said he is racing to keep himself in shape for the National Games to be held in New Taipei in October.
The COVID-19 pandemic has changed his plans for international competitions, many of which are held in April and May, Chen told reporters.
The runner said he hopes more competitions can be held locally for athletes so they can meet the entry standards for the Tokyo Olympics to be held in July.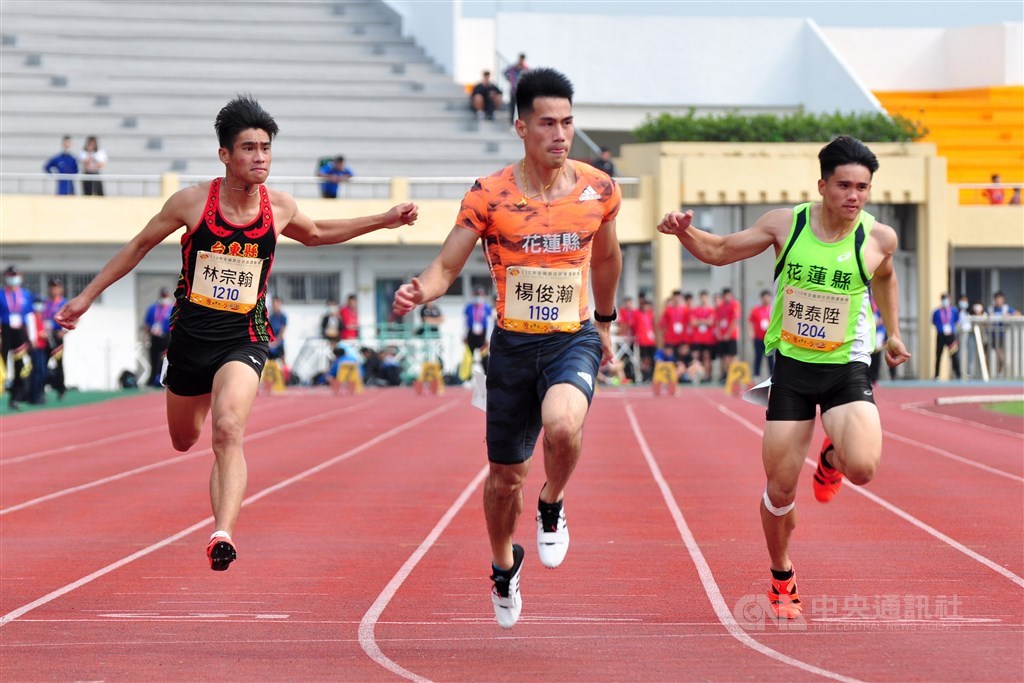 Meanwhile, Yang Chun-han (楊俊瀚) from Hualien County, another Amis, who holds the national records in the men's 100m and 200m, bagged gold in the 100m with a time of 10.25 seconds.
Both Chen and Yang said they are still considering whether to take part in the athletic test event held by the Tokyo Organising Committee of the Olympic & Paralympic Games in the Japanese capital on May 9.
Chen said details about the test event remain unclear, and both said they would not travel to Tokyo in May if they are required to undergo quarantine, because of its impact on their training.
The National Indigenous Game comprises 18 sports -- nine modern ones, such as baseball and athletics; and nine unique to indigenous people, such as hunting.
Each county, city and special municipality sends teams to compete in the national event, and this year, a team of students of Austronesian descent from nine countries in Southeast Asia and the Pacific are included for the first time, according to the organizers.
The competition is scheduled to conclude on Monday.