Eddie Wang breaks Taiwan short course swimming records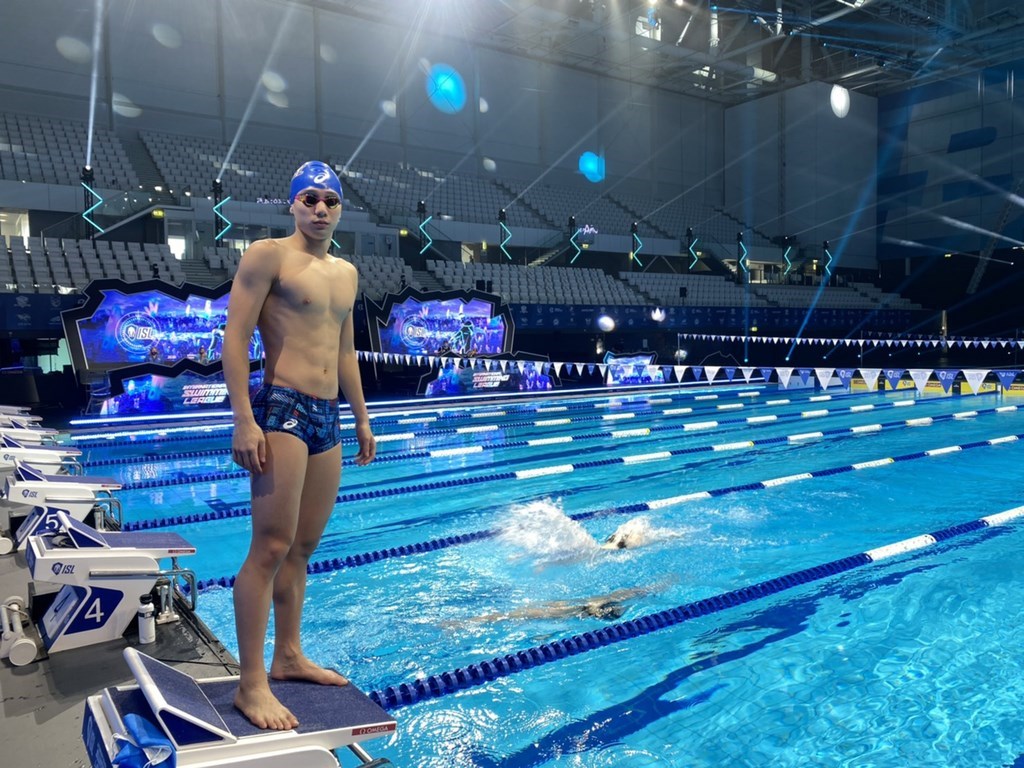 Taipei, Oct. 27 (CNA) Taiwanese swimmer Eddie Wang (王冠閎) broke the national short course 50m and 100m butterfly records while competing in Budapest on Tuesday.
The 18-year-old, who is representing San Francisco-based swimming club the Cali Condors in the 2020 International Swimming League (ISL) season, broke the record while competing in a men's 100m butterfly race.
He completed the first 50 meters in 23.53 seconds and eventually finished fourth in a time of 50.80.
His 50m time broke the national record set by Chang Kuo-chi (張國基), who swam the distance in 24.09 at the 2017 FINA World Cup.
Wang's 100m time, meanwhile, broke his Taiwan national record of 51.81 set during the 2018 FINA World Cup.
Short course swimming events are held in pools 25 meters long while the "long course" races seen in the Olympics are in pools in 50 meters long.
While competing at the ISL's opening meet earlier this month, Wang broke a world junior record in the short course 200m butterfly with a time of 1:50.79, beating the previous junior record of 1:51.30 held by former Japanese national team captain Daiya Seto.
The Japanese now holds the world record in the short course 200m butterfly of 1:48.24, set in December 2018.
Wang also broke the Taiwan national record of 1:52.38 he set at the 2018 FINA World Cup stop in Singapore.