Baseball game draws 10,000 fans in 2020 first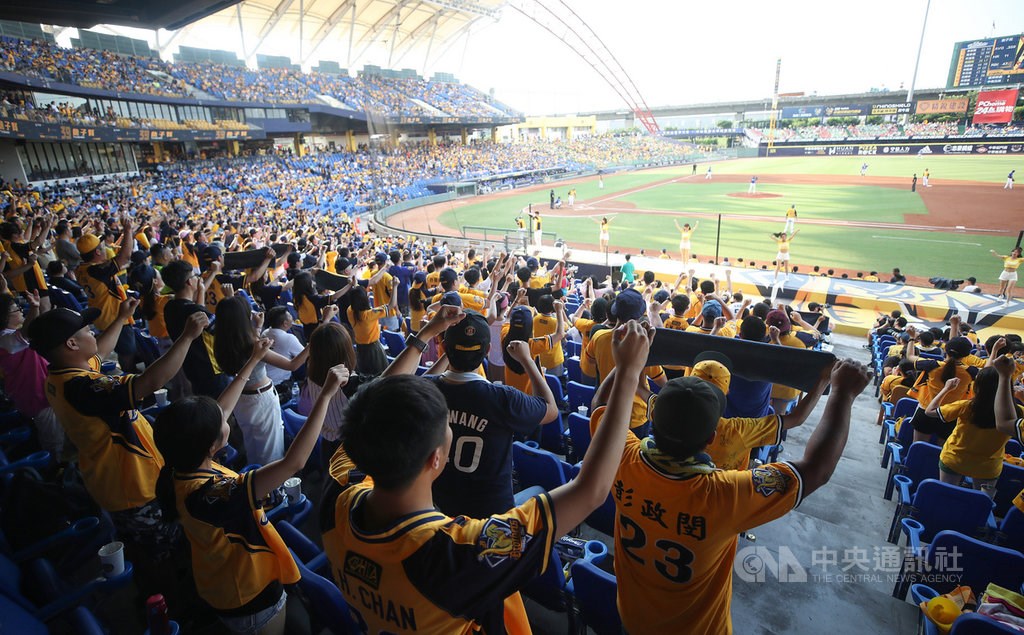 Taichung, July 11 (CNA) The Taichung-based CTBC Brothers on Saturday became the first team in Taiwan's professional baseball league to draw over 10,000 fans to a game this year, just months after COVID-19 restrictions forced the league to open its season to empty stadiums.
A total of 10,591 fans were on hand at Taichung Intercontinental Baseball Stadium Saturday night as the Brothers crushed the Fubon Guardians 17-0 to improve their record to a league-leading 35-22.
When Taiwan's Chinese Professional Baseball League (CPBL) opened its season on April 11, all games were played without any fans in the stands to adhere to social distancing guidelines imposed to combat the COVID-19 pandemic.
On May 8, the Central Epidemic Command Center (CECC) allowed up to 1,000 fans to attend the league's games, and that limit was raised to 2,000 on May 15.
On June 7, the CECC further relaxed attendance rules, allowing fans to sit in every other seat, meaning that stadiums could fill to half-capacity.
According to the team, around 9,000 fans can be seated in the stadium under the policy, with additional non-numbered bleacher seating available in the outfield.
Saturday's game not only broke the Brothers' previous 2020 attendance record of 9,138, but was also the first in the league to top 10,000 this year, the team said.
Despite the high attendance, the team said fans are required to bring face masks to the games and wear them at all times when they leave their seats.
They had previously been required to wear face masks when sitting in their seats up until June 7, when the CECC also eased mask-wearing requirements.