'As long as I can pitch, I want to challenge myself': Wang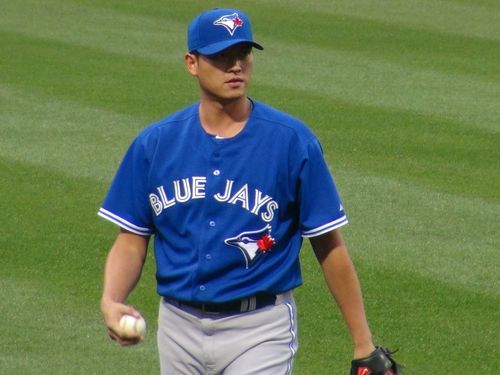 Taipei, June 24 (CNA) Taiwanese pitcher Chien-ming Wang insisted through his agents on Wednesday that he can still pitch and would continue to seek a better opportunity in the United States after being released June 19 by the Atlanta Braves.
"(My release) is the reality of professional sports," Wang said in a statement. "As long as I can pitch, I want to challenge myself."
Wang announced Wednesday that he has signed a contract with the Southern Maryland Blue Crabs, which is part of an independent baseball league that is not affiliated with Major League Baseball, and will start a game for the team on June 26.
The 35-year-old right-hander seemed well aware that the move could be his last stop in a professional baseball journey that showed tremendous promise and gave him hero status in Taiwan before being derailed by injuries.
"I don't know if I can return to the major leagues, but I know I love baseball. I realize that as a 35-year-old pitcher with an injury history I have to work twice as hard to have a chance," he said in the statement.
Wang was a star player with the New York Yankees from 2005 to 2008, going 54-20 with a 3.79 ERA, but he suffered an injury to his foot while running the bases in Houston in a game against the Astros that started his slide.
While recovering from the foot injury in 2009, he injured his arm, ending his career with the Yankees.
He then attempted a comeback with the Washington Nationals in 2011 and 2012 and seemed in position to return to the major leagues with an impressive showing for Taiwan in the World Baseball Classic in 2013.
Wang signed with the Toronto Blue Jays in 2013 and had three good outings after being called up to the big league team in June.
But he was sent back down to the minors after struggling in his next three appearances.
He played for the Triple A teams of the Cincinnati Reds and Chicago White Sox in 2014, but he was not called up by either team while going 13-8 with a 4.13 ERA on the season.
Wang was signed by the Atlanta Braves to a minor league contract in November but performed poorly for the club's Triple A team in 2015, slumping to a 2-6 record with an ERA of 6.10, leading to his release.
(By Lin Hung-han and Lee Hsin-Yin)ENDITEM/ls