'Lucy' sequel unlikely: director Luc Besson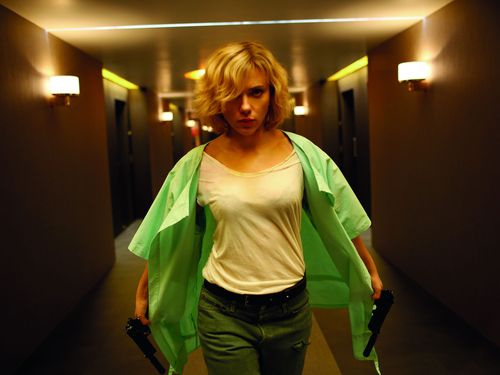 Taipei, Aug. 19 (CNA) Director Luc Besson said Tuesday in Taipei that he is unlikely to make a sequel for his new action thriller "Lucy" unless some good ideas come up.
Even though many people have asked him if was going to do a sequel, including representatives of Universal Pictures, Besson said "I don't see how we can do one."
"It's not made for that," he said in an interview with the Taiwanese press. "If I find something good enough, maybe I will, but for now I don't even think about it."
The idea of a sequel may have been spawned by the box office success of the movie, which Besson believes was helped by the timing of its release toward the end of summer when people were beginning to tire of the spate of franchise films and film sequels.
"We arrived at the end of it (summer) with something totally weird and strange," he said. "So at least it gives a little bit of freshness."
As of Sunday, the film had grossed over US$168.71 million around the world since its release on July 25, according to Box Office Mojo.
In "Lucy," American actress Scarlett Johansson plays the titular character, an American woman living and studying in Taipei who is forced to become a drug mule for a mob.
She is accidentally exposed to the potent drug she's carrying in her abdomen, which unlocks the "full potential of her brain" and transforms her into a superhuman fighting machine.
Of the film's 89-minute running time, more than half takes place in Taipei, showing off sites such as the Taipei 101 skyscraper, the Taipei Railway Workshop and the upscale Regent Taipei hotel.
Speaking of his impression of Taipei, Besson said he loved the energy and cheerful atmosphere in the city, which he finds "very attractive."
In a press conference earlier in the day, he said he had already been to Taipei four or five times, and would "for sure" come back one day.
"We want to show Taiwan to our kids," said the director, who is visiting Taipei with his producer wife Virginie Silla to promote "Lucy."
The French director also said he loved the old buildings and little streets in Taipei and touted the city as "very photogenic," unlike some cities where it is difficult to "put the city in your frame."
Taiwan's cuisine has also won over Besson, who said he has asked local restaurant chain Din Tai Fung, known for its steamed dumplings called "xiaolongbao," to promise to open a branch in Paris.
Besson and his cast and crew spent 11 days shooting the Taipei segment of the film in Taiwan in October last year.
Silla said other than the paparazzi, it was easy working in Taipei as the city is very welcoming.
Besson also praised director Ang Lee, saying Lee showed that a Taiwan-born filmmaker could become big and win the Oscars.
"Lucy" will open in theaters in Taiwan on Wednesday.
(By Christie Chen)ENDITEM/ls
Related stories:●Aug. 19: Luc Besson gives high marks to Taiwan cast and crew●Aug. 18: Luc Besson thanks Taipei, says city feels 'like home'