Flights, ferries disrupted as Typhoon Koinu nears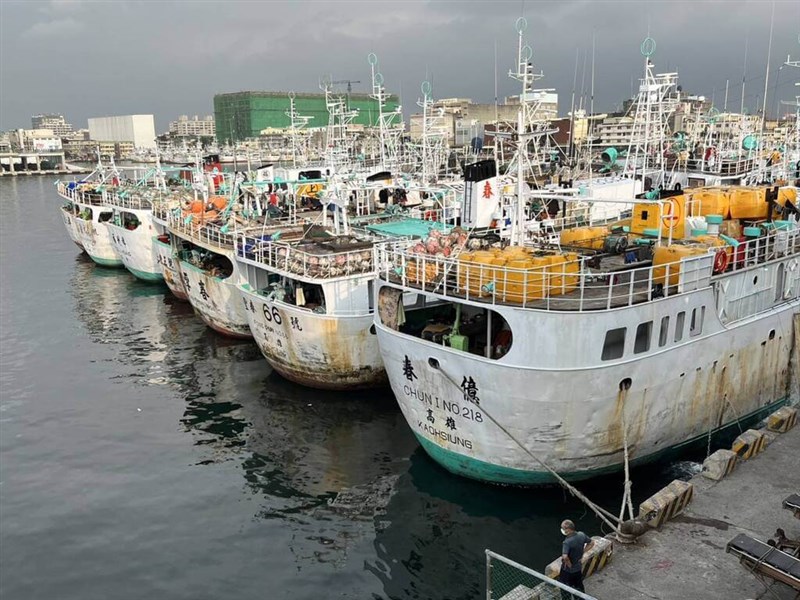 Taipei, Oct. 3 (CNA) Multiple flight and ferry services across Taiwan on Wednesday have been canceled as Typhoon Koinu approaches, according to the relevant authorities.
As of 10 p.m. Tuesday, Koinu was located 380 kilometers east of Cape Eluanbi, Taiwan's southernmost point, and was moving in a west-northwester direction at 12 km per hour, the Central Weather Administration's website said.
According to the Civil Aviation Administration, 22 domestic flights had been canceled as of 6 p.m. with no international or cross-strait lanes affected.
No EVA Air flights serving the Kaohsiung-Narita and Kaohsiung-Osaka routes are affected on Wednesday morning, but all flights on the two routes will be canceled from Wednesday afternoon to all day Thursday, the airline said.
Similarly, Tigerair Taiwan said it has canceled flights IT662/IT663 and IT268/IT269 on Wednesday, which serve the Kaohsiung-Gimpo and Kaohsiung-Nagoya routes, respectively.
Mandarin Airlines said all Wednesday services between Taipei and Taitung, Taichung and Hualien, and Kaohsiung and Hualien have been canceled, as well as its AE351/352 flights which serve the route between Kaohsiung and Penghu.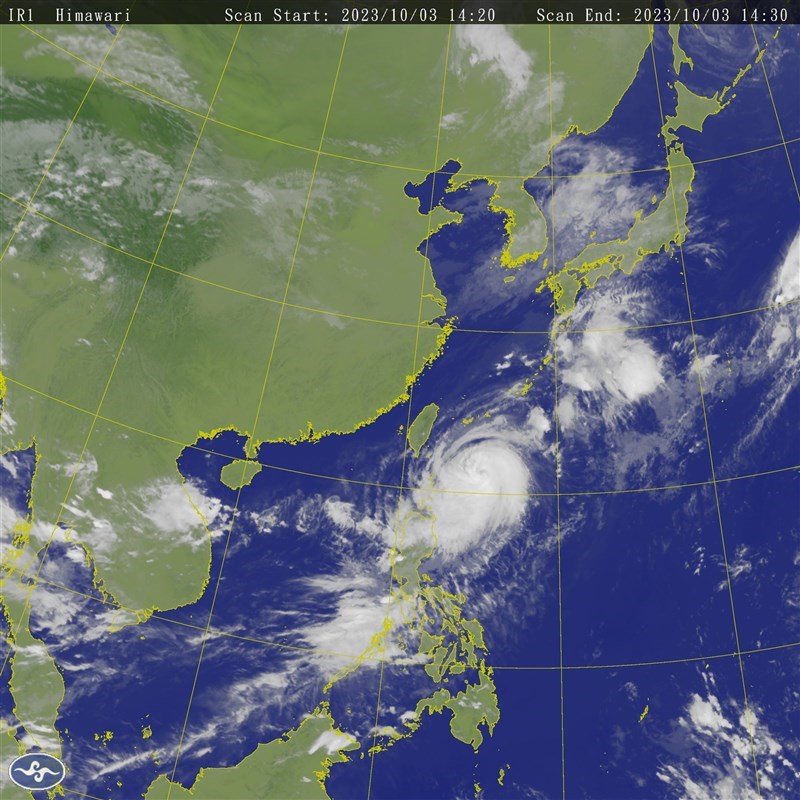 A few Cathay Pacific Airways flights between Kaohsiung and Hong Kong have also been canceled, including flights CX458 and CX448 from Hong Kong to Kaohsiung on Wednesday and flights CX459 and CX449 from Kaohsiung to Hong Kong on Thursday.
UNI Air has canceled several of its services on Wednesday. In addition to all flights on the Songshan-Taitung route that day, flights between Chiayi, Tainan, Kaohsiung and outlying Kinmen and Penghu counties will be canceled after 1 p.m. Wednesday.
UNI Air also announced the cancellation of flights B7-8619 and B7-8620 on the Songshan-Penghu route as well as flights B7-8651 and B7-8652 between Taichung and Penghu.
Meanwhile, the Maritime and Port Bureau said a total of 96 ferry journeys on 12 routes have been canceled.
The disrupted services include all four ferry routes between Kinmen and Matsu and China's Fujian province, the routes between Keelung and the Matsu Islands, and Kaohsiung and Magong.
The other six affected routes are from Budai in Chiayi County and Magong, Pingtung's Donggang and Xiaoliuqiu Island, Pingtung's Yenpu and Xiaoliuqiu, Fugang in Taitung County and Green Island, Fugang and Orchid Island, and Houbihu in Pingtung and Orchid Island.
➤ Please visit the Central Weather Bureau's website for the latest information.