9-year jail term upheld for man convicted of assaulting college student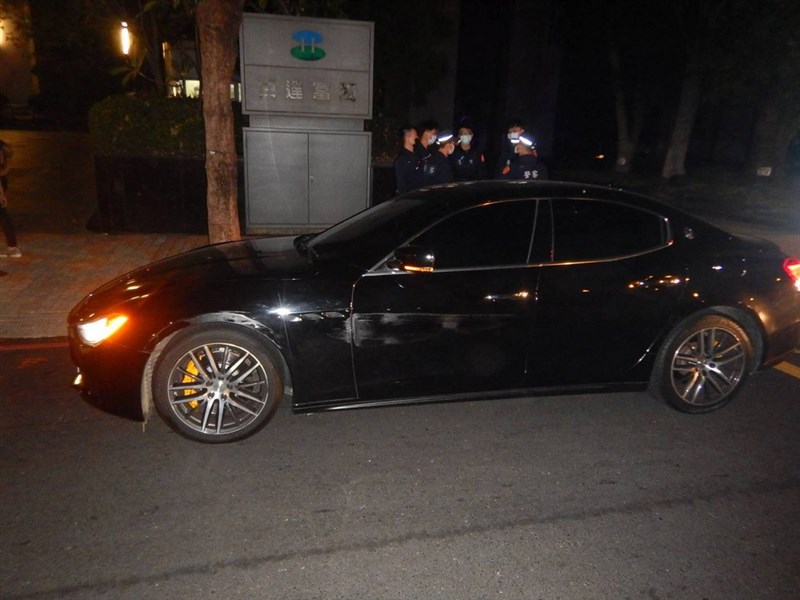 Taichung, Sept. 27 (CNA) The Taiwan High Court Taichung Branch Court on Wednesday upheld a lower court's ruling that sentenced a man to nine years in jail for assaulting a college student two years ago but reduced the jail sentences given to two other men involved in the case.
While the nine-year sentence handed to chief suspect Chang Tun-liang (張敦量) in March this year by the district court for attempted murder and coercion was upheld, the two other suspects, Lee Wei-lin (李韋霖) and Chen Ching-hao (陳勁豪), had their sentences of four years and eight months for aggravated assault and coercion reduced to three years.
The rulings can be appealed.
According to the Taichung District Prosecutors Office indictment, the three men attacked a university student surnamed Sung (宋) after Sung's car collided with the Maserati Lee was driving while Sung was switching lanes on Taiwan Boulevard in Taichung on Nov. 7, 2021.
After the cars stopped, the three men ordered Sung to get out of his car, after which they subjected him to a violent beating while also threatening him not to report the incident to police.-
Sung fell into a coma and was diagnosed with cerebral hemorrhage -- bleeding in the brain -- after being hospitalized.
During the high court trial that was held after the three men appealed their original sentences, Chang said he only intended to hurt Sung, not kill him, adding that Sung was still able to go to the gym and be interviewed by reporters, indicating his injuries were not too serious.
Chang added that his father had offered Sung's family a NT$7 million (US$217,188) settlement, but that both sides failed to agree on the amount.
Sung's mother expressed dissatisfaction over the ruling and told reporters that the three men did not admit to wrongdoing in the trial and that apart from Chang, the other two defendants had not tried to compensate her son.