Food processors probed as controversy surrounding government-funded eggs grows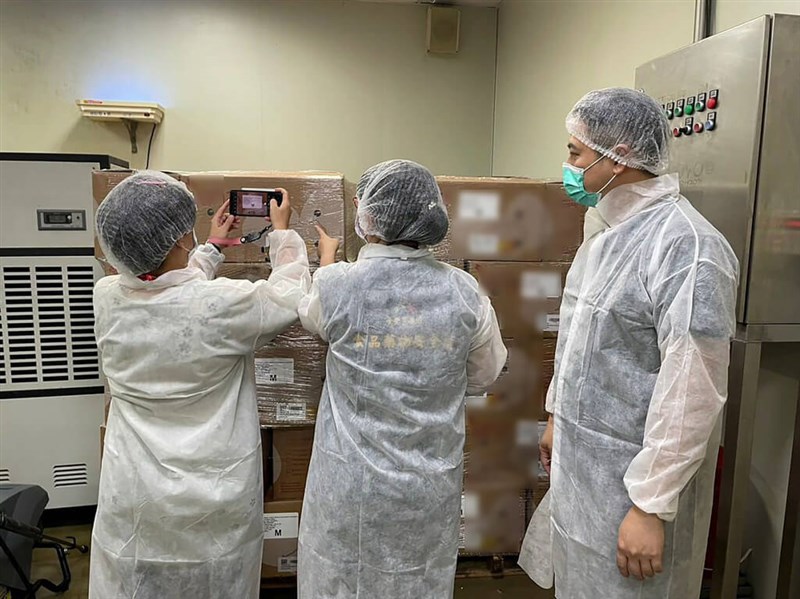 Taipei, Sept. 20 (CNA) Controversy surrounding Taiwan's state-funded egg import program continued to grow on Wednesday, as local government officials in New Taipei and Taichung announced they had opened probes into a total of three food processing plants over country-of-origin mislabelling.
The investigations come amid increasing scrutiny of the government's purchase of 145 million eggs -- 54 million of which were destroyed or are waiting to be destroyed after expiring -- from overseas suppliers between March and July to alleviate a domestic shortage.
Officials have scrambled to account for the remaining imports, concerns over which were sparked by hypermarket chain PX Mart's recall in August of 20,000 eggs found to have been labeled with incorrect expiration dates.
On Wednesday, the New Taipei City Government's Department of Health announced that Fushang Sheng Co., Ltd. had incorrectly labeled 20,000 kilograms of liquid eggs containing Brazilian, Turkish and U.S. imports as well as Taiwanese eggs as being entirely local.
The department said that the liquid eggs, which had not expired when they were consumed, had been sold to three catering companies in New Taipei for use in lunches at 13 schools, and in pastries at 20 other food businesses.
According to the department, Fushang Sheng will likely be fined NT$480,000 (US$15,000) for violating the Act Governing Food Safety and Sanitation over the matter.
Meanwhile, in Taichung, the city government announced that Jin Bao Egg Technology Co., Ltd. and SDM Food Co., Ltd. had also incorrectly labeled frozen liquid eggs containing imports as being made entirely from Taiwanese eggs.
The two firms had used eggs from Brazil and Turkey since June but incorrectly labeled them as Taiwanese eggs, and it was not until late July that they corrected the mistake, the city's health bureau said, adding that an investigation is underway.
Local media reported Wednesday that some of the food processors claimed the Ministry of Agriculture asked them to label the liquid eggs as from Taiwan.
In response, Deputy Agriculture Minister Chen Junne-jih (陳駿季) told reporters Wednesday that the transformation of eggs into frozen liquid eggs was previously considered a "substantive transformation" in food processing, which allows processors to label the place of manufacture as Taiwan.
However, the ministry later consulted with the Taiwan Food and Drug Administration and discovered that the concept of "substantive transformation" may not apply in this case, so the ministry notified processing factories in July to make adjustments, Chen said.
The probes come in the wake of a number of controversies stemming from an egg import scheme the Taiwanese government launched to alleviate a national shortage earlier this year.
The public fallout has already claimed the scalp of Minister of Agriculture Chen Chi-chung (陳吉仲), who resigned Tuesday, one day after apologizing for the "turmoil" caused by the import program's critics.
To keep better track of eggs, local governments of Taipei, Taichung and Hsinchu County, for instance, have announced a ban on liquid eggs in school lunches.