Anti-dengue fever efforts stepped up as Tainan reports 1,849 cases in a week
Taipei/Tainan, Sept. 19 (CNA) Taiwan reported 2,016 new domestic dengue fever cases in the week ending Sept. 18, with Tainan accounting for 1,849 cases, as the central and local government stepped up anti-dengue efforts in the city, the Centers for Disease Control (CDC) said Tuesday.
The number of new weekly cases of the mosquito-borne illness nationwide from Sept. 12 to Sept. 18 was largely flat compared with the previous week, according to the CDC.
Regionally, Tainan in southern Taiwan reported 1,849 cases, followed by Kaohsiung with 72, Yunlin with 51, Chiayi with 13, Pingtung with 11, and eight other cities and counties that recorded case numbers in the single digits, the CDC said in a statement.
During the week, 19 people developed serious symptoms, while three -- all males in their 70s, including two with underlying health conditions, died, the CDC said.
So far this year, Taiwan has recorded 8,481 local dengue fever cases, with 46 classified as severe, and 12 deaths from the disease, according to the CDC.
On Monday, CDC Deputy Director General Lo Yi-chun (羅一鈞) and a central government dengue taskforce set up operations in Tainan.
The initial disease prevention work goal is to bring new weekly domestic dengue fever cases down to below 1,000 within one month as the cumulative number of confirmed cases in the southern city approaches 8,000, Lo indicated.
As of Sept. 18, Tainan had recorded 7,608 local dengue fever cases this year.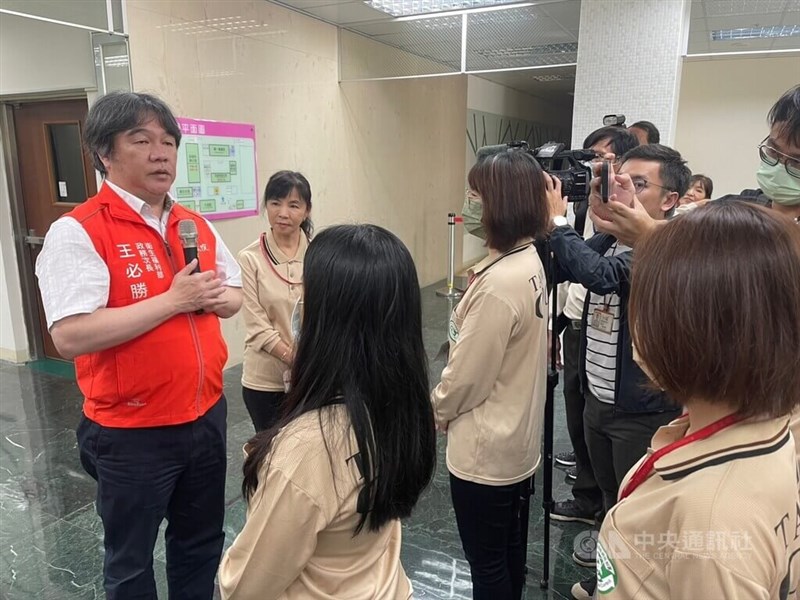 According to Lo, the cumulative number of new dengue fever cases reported in Tainan from Sept. 16 to Sept. 18 was 660, a 15 percent decline from the same period a week ago, adding that he expects to see a downward trend in the epidemiological curve in the coming week.
Tainan aims to cut the number of new weekly cases by half from 1,900 to below 1,000 within one month and the next two weeks will be key to whether that goal can be achieved, Lo added.
However, the epidemic will not disappear over night, Lo said, adding that the target is for dengue fever cases to decline steadily and the number this month to be lower than in the same month over the past few years, which would mean the initial goal of stepped up disease control efforts has been achieved.
During the most severe dengue fever outbreak in Taiwan in 2015, there was a peak of more than 4,000 dengue fever cases in the last week of September in Tainan before they started to decline, Lo said.
Weekly numbers in Tainan have so far remained below 2,000," he noted, adding that if a decline is seen this week, that would indicate the epidemic has subsided from its peak earlier than in 2015.