Taiwan FDA to inspect 4,000 egg products before 2024 amid controversy
Taipei, Sept. 16 (CNA) The Food and Drug Administration (FDA) said on Saturday that it will inspect a total of 4,000 egg products before 2024 after a local company mislabeled the expiry date of a batch of Brazilian eggs, which sparked concern among the Taiwanese public.
FDA Deputy Director-General Lin Chin-fu (林金富) told reporters in a phone call on Saturday that the FDA will cooperate with local health authorities to inspect around 4,000 egg products sold at supermarkets, convenience stores and local markets by the end of the year.
Lin said officials will inspect the eggs to ensure they are not broken or rotten, and will also check the product name, the place of production, the expiry date, and who supplied the products.
Later Saturday, Minister of Agriculture Chen Chi-chung (陳吉仲) said in a press conference that a total of 140 million eggs were imported to Taiwan between March to July, and that 24.91 million had been sold to the markets and around 54.04 million were either broken or destroyed due to expiration.
The minister said that the government had monitored the imported eggs closely and that members of the public did not have to worry about purchasing expired or broken eggs from markets or shops.
Meanwhile, Chen Junne-jih (陳駿季), deputy agricultural chief, said at the press conference that the ministry would improve the regulations regarding egg preservation because different batches of eggs were transported differently and preserved in varying conditions.
Chen said that since more eggs have been imported this year compared to usual, the government would look to make better regulations for suppliers.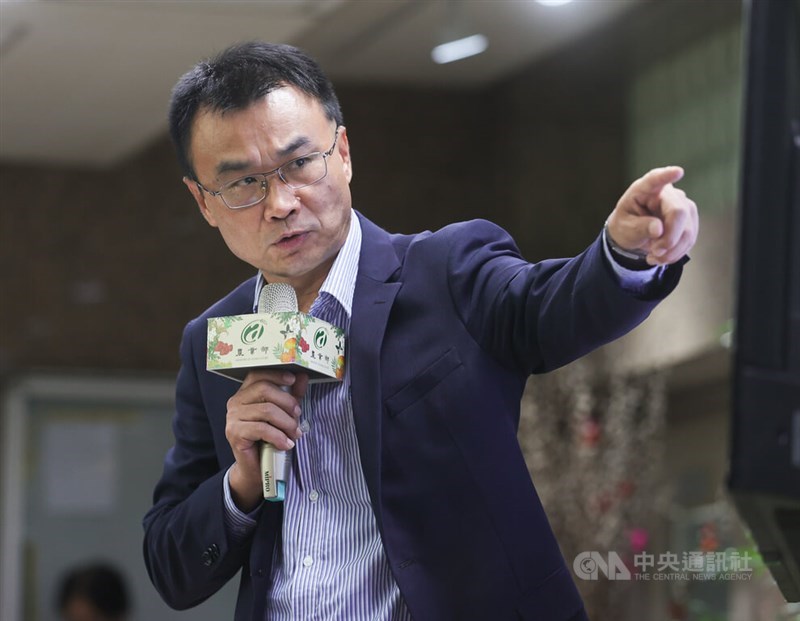 Controversy has been surrounding Brazilian eggs after "Tainung Egg Products Co." put the wrong expiry date on its egg products in early September, which caused members of the public to raise concerns over where the eggs had come from and whether they were safe to be consumed.
Regarding the issue, Taoyuan's Department of Public Health said Saturday that it had recalled all liquid eggs produced by an unnamed local company that imports Brazilian eggs.
The department said it sent personnel to inspect supermarkets, traditional shops and factories to see if there were problematic egg products for sale.
It found one supplier was using eggs imported from Brazil, Turkey and Thailand, but the place of production was labeled as Taiwan, which is a violation of food safety regulations.
The department said that the supplier could face a fine of between NT$40,000 (US$1,254) to NT$4 million for the liquid eggs, as well as an additional NT$30,000 to NT$300,000 for not identifying the name and place of production on the prepacked eggs.
Meanwhile, on Friday, Taipei's Department of Health said in a statement that it had recalled 1,312 boxes of eggs from markets and shops that had been supplied by Tainung Egg Products Co., and that the department was still trying to work out the total amount of egg products supplied by "Kuan Chun Eggs."
The department said that personnel had been sent to inspect more than 50 supermarkets and shops in the city but that no Brazilian eggs had been spotted.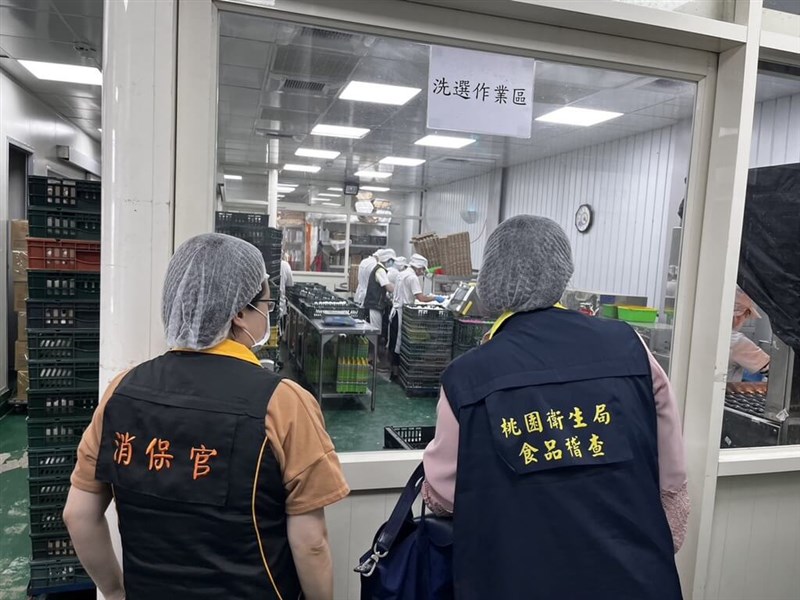 Also on Friday, New Taipei's Department of Health said that after a customer reported they had purchased a suspected expired box of Brazilian eggs at PX Mart that had been supplied by Kuan Chun, the department had sent personnel to check 80 supermarkets in the city, but that no Brazilian eggs had been discovered.
Yang Shu-chin (楊舒秦), head of the Food and Drug Management Section of the city's Department of Health, told CNA that Kuan Chun had sold all of its Brazilian eggs to PX Mart, and that the department had identified the eggs returned by the supermarket chain in the supplier's warehouse located in the city' Luzhou District.
However, following a discovery by the department that some of the eggs in the warehouse were provided by "Sin Sing Eggs" in Kaohsiung, his office had referred the case to the city's health authorities for further investigation, Yang said.
Yang said as of 4 p.m. Friday, PX Mart had recalled 4,000 boxes of eggs and returned them to Kuan Chun.
Meanwhile, the Office of Food and Drug Safety under Taichung's Health Bureau also launched an investigation into the imported eggs and found that a Taoyuan-based company that had set up a warehouse in Taichung had falsely registered its warehouse location.
The office said the company had violated the Act Governing Food Safety and Sanitation and could face a fine of NT30,000 to NT$3 million.
The city's Health Bureau is set to take over the case.