Taiwan moves to evacuate thousands as Typhoon Haikui makes landfall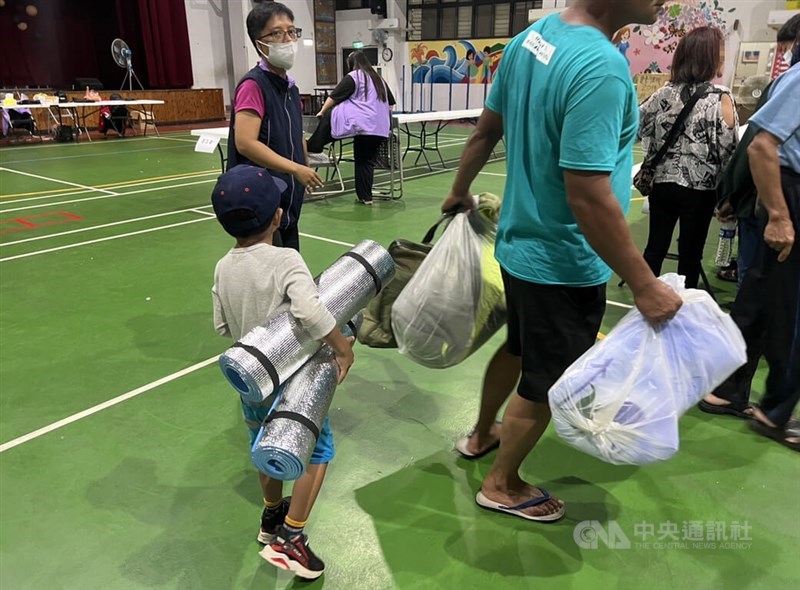 Taipei, Sept. 3 (CNA) More than 3,000 people were evacuated from mountainous regions and other high-risk areas in Taiwan on Sunday as Typhoon Haikui hammered southern and central parts of the country with strong winds and heavy rain.
As of Sunday evening, Ministry of the Interior (MOI) data showed 3,729 people had been evacuated due to Haikui, the first major storm to make landfall in Taiwan since August 2019.
In Pingtung County, mountainous areas of which are forecast to receive 400-700 millimeters of rain over the coming days, 144 residents, including elderly people living alone and people in areas at risk of landslides, had been evacuated through Sunday afternoon, local authorities said.
Meanwhile, 173 civilians were evacuated from Nantou's Renai Township, where a landslide near Pingjing Bridge on County Road 85 has cut off traffic in both directions, according to the county government.
Similarly, local authorities in Kaohsiung and Yilan's Nan'ao Township reported evacuating 144 and 63 people, respectively, from high-risk areas ahead of the typhoon's arrival.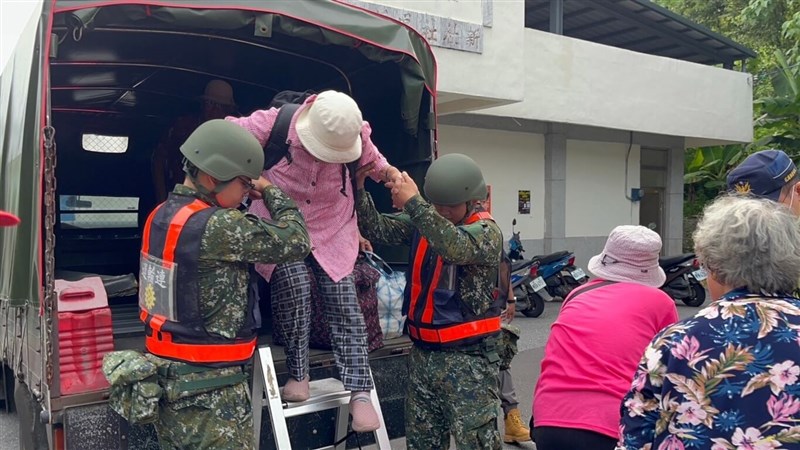 As for early reports of damage from the storm, the state-run Taiwan Power Co. said 74,925 homes and businesses across Taiwan lost power on Sunday, mainly in Taitung and Hualien, of which 42,702 had power restored by 6 p.m.
In Taitung County, where Haikui made landfall at around 3 p.m., there were reports of fallen trees and signboards in several townships along the coast, as well as the collapse of a bed & breakfast on Green Island, though no one was injured.
Through 6 p.m. Sunday, 246 flights in and out of Taiwan, mainly on domestic or regional routes, had been delayed or cancelled, according to MOI data.
➤ Please visit the Central Weather Bureau's website for the latest information; Directorate-General of Personnel Administration website for announcements of school and office closures across Taiwan.
Related News
Sept. 3: Office, school closures announced in Tainan and Kaohsiung due to typhoon
Sept. 3: Typhoon Haikui makes landfall in Taitung
Sept. 3: Typhoon Haikui brings downpours, gusts to eastern Taiwan
A 17-metric ton refrigerator truck blown onto its side by heavy winds from Typhoon Haikui in Taitung City on Sept. 3, 2023.