JOB SCAM
/
Taiwanese man gets 6-year sentence in job scamming case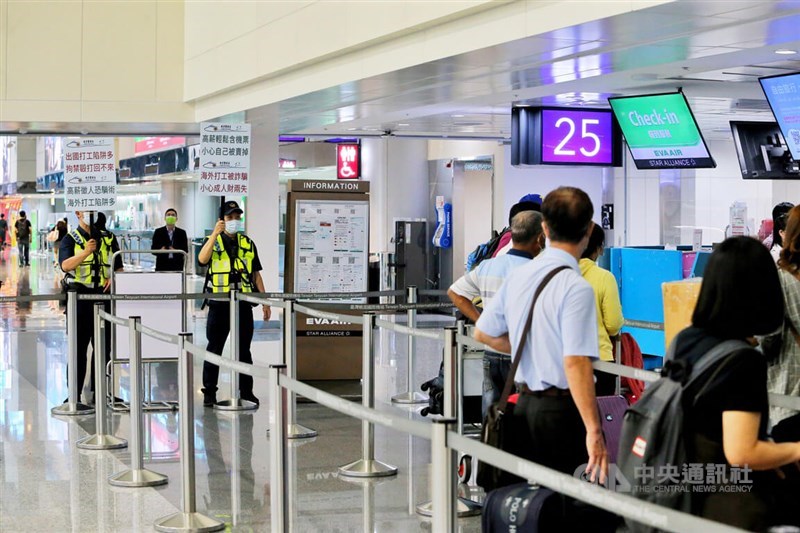 Taipei, July 2 (CNA) A Taiwanese man was sentenced to six years and four months in prison for luring people to Myanmar with lucrative job offers and forcing them to carry out online scams, according to a recent Taipei District Court ruling.
The offender, surnamed Hsiao (蕭), is believed to be part of a human trafficking syndicate that also includes a Chinese national identified only as Brother Nan (南哥), and another Taiwanese man surnamed Cheng (鄭), who is currently being investigated by prosecutors, the court said in its verdict on June 29.
The alleged human trafficking ring was luring debt-ridden people abroad with false job advertisements posted on Instagram by Hsiao, promising easy work and high pay, according to the court verdict.
In one instance last year in March, a victim was led to believe that he would be working in a customer service job for an online gaming enterprise in Thailand that would pay a basic monthly salary of NT$30,000 (US$962), with the possibility of him earning up to NT$1 million per month, depending on his performance, the verdict said.
The man, who had vehicle loans of NT$400,000, was also promised that the company would cover his airfare to Thailand, as well as his accommodation and food costs, and that he would have the option to return to Taiwan anytime he wished, according to the court.
The arrangements were made by Hsiao, and the victim went to Thailand, then he was smuggled into Myanmar to work on a casino compound, carrying out online scams, the court said. If he failed to achieve a certain level of performance, he was subjected to physical punishment that included forcing him to run and do jump squares, the verdict said.
The victim and others on the compound had no freedom of movement, as they were essentially illegal workers in Myanmar, and there were armed troops patrolling the area, the court said.
Hsiao, meanwhile, was earning commissions from his fraudulent activities and was able to move around freely, eating, drinking and having fun in Myanmar and Thailand, the court said.
When the Taiwanese victim could no longer stand the situation, he asked to return to Taiwan, but was told by Brother Nan that he would either have to find a replacement or pay a fine of NT$160,000 for early termination of his work contract, according to the verdict.
The victim then handed over all the money he had to Brother Nan, which was around NT$70,000, and he asked his girlfriend in Taiwan to send over NT$80,000 to a designated bank account so could pay his captors and return to Taiwan, the verdict said, adding that there were four other victims in that particular job scam.
During the trial in the Taipei District Court, Hsiao was found guilty of using fraudulent means to lure people to other countries for his own profit. He was also found guilty of actions related to human trafficking, including recruiting and confining a person by force or intimidation and forcing him to work without commensurate pay.
The court handed down a sentence of six years and four months on Hsiao, who can still appeal.
View All