LGBTQ RIGHTS
/
Taiwan joins New York Pride March for 6th straight year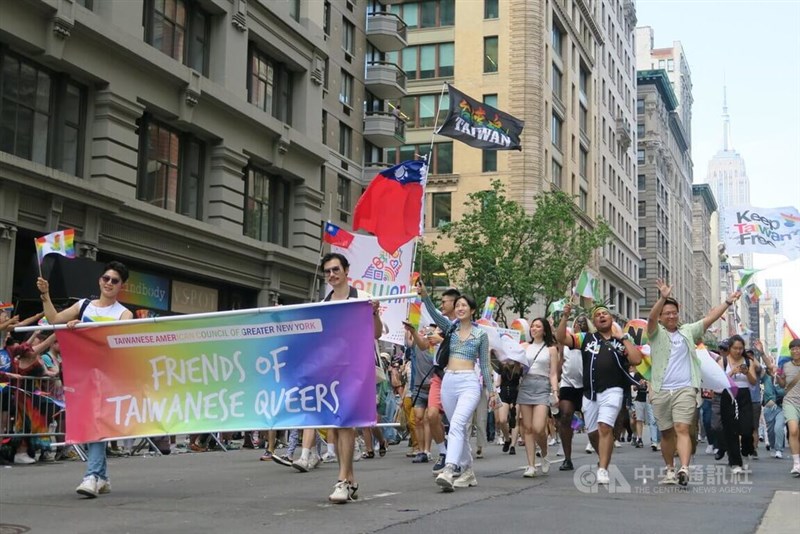 New York, June 25 (CNA) A group of about 80 people representing Taiwan took part in the annual Pride March in New York City on Sunday, the sixth consecutive year a Taiwan team has participated in the event advocating equal rights for the LGBTQ community.
Instead of using a parade float as they have in the past, the people representing Taiwan walked in the parade and played songs such as Rainbow by A-mei (Chang Hui-mei, 張惠妹) and Love You by Cyndi Wang (王心凌) through a loudspeaker mounted on a pick-up truck at the back of the group.
The team's participation in the event was aimed at promoting Taiwan's achievement in becoming the first country in Asia to legalize same-sex marriage in 2019, according to Hsu Bor-cheng (許伯丞), the group's leader.
Many of the participants in the Taiwan group were taking part in the event for the first time.
Teng Ting (鄧婷), a 22-year-old student studying at a military academy in the United States, attended the pride parade for the first time before returning to Taiwan.
In an interview with CNA, she called it "unreal," saying that walking along Fifth Avenue in Manhattan during the parade was much cooler than just watching as an onlooker.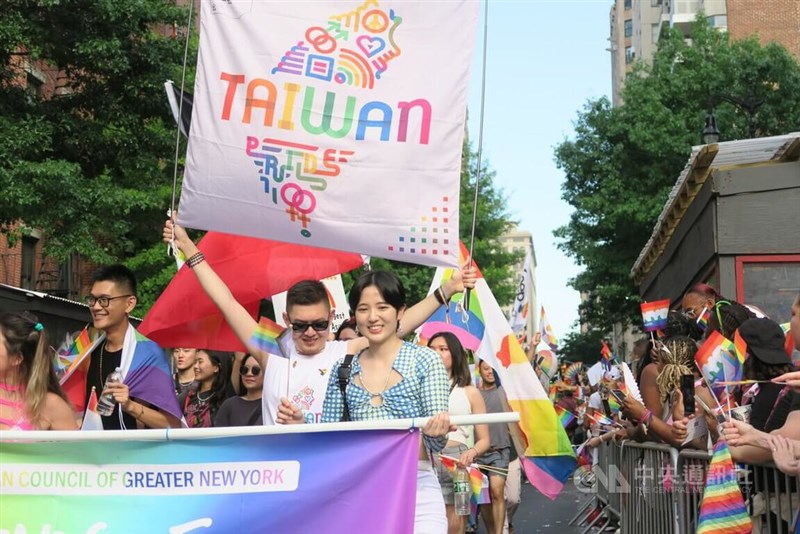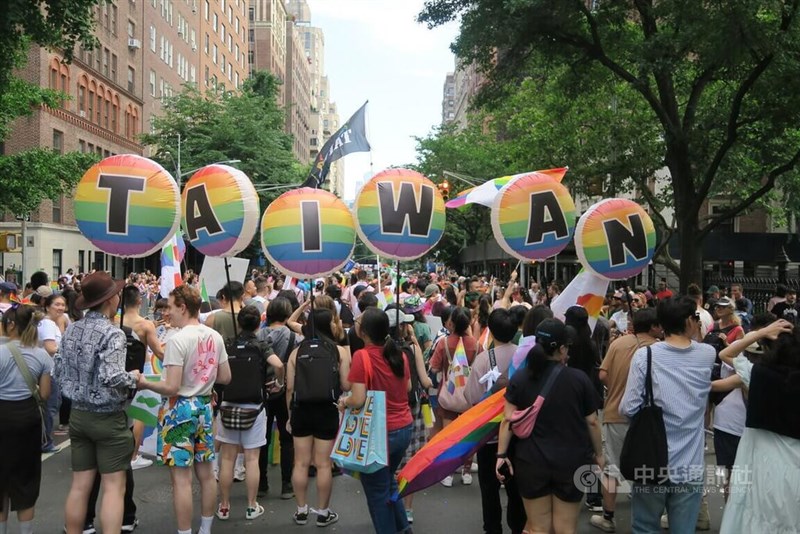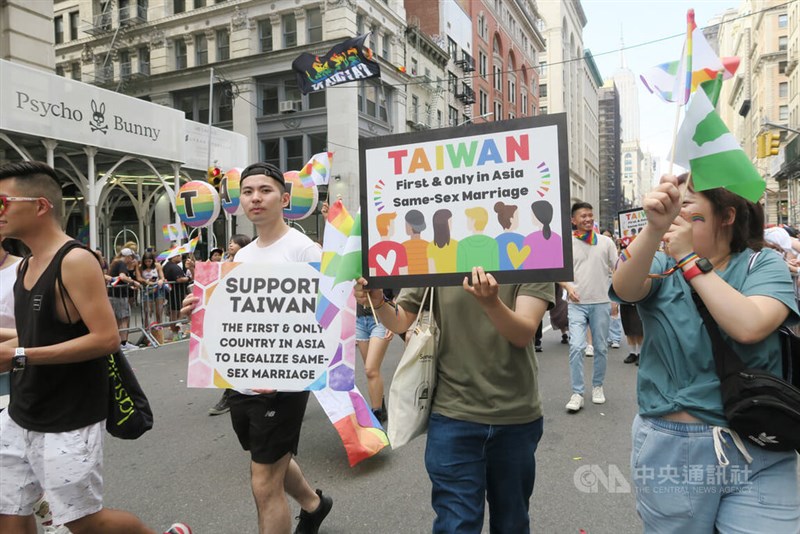 A 24-year-old worker in the financial sector surnamed Lin (林), who was persuaded by his Taiwanese friends to attend the event for the first time, described his participation in the parade as a "great experience."
Another participant was 31-year-old African-American musician Enobong Etteh, who grew up in Boston and replied to CNA reporter's questions in fluent Mandarin Chinese.
According to Etteh, he learned Chinese in Beijing nine years ago and was looking forward to visiting Taiwan one day.
In his eyes, Taiwan is a free country with open-minded people, Etteh said, and he felt it was meaningful to join the Taiwanese group in the parade.
"This is the first time I've come here to walk with my Taiwanese and gay friends, to represent our pride, our country and our love," Etteh said.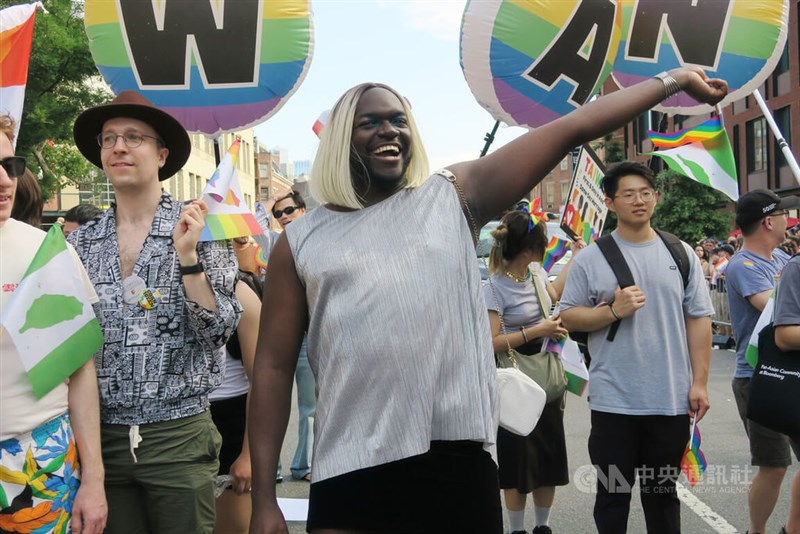 Marking the culmination of Pride Month in New York City, the annual march commemorates the violent 1969 police raid of the Stonewall Inn, a gay bar in Greenwich Village, that spurred the modern LGBTQ rights movement.
The annual event attracts tens of thousands of people marching in the parade each year, with millions of others watching.
A Taiwanese group has participated in the event since 2016, and it has become a way for Taiwan to be more visible in the international community.
View All