CORONAVIRUS
/
Serious COVID cases still rising, but infections may be peaking: CDC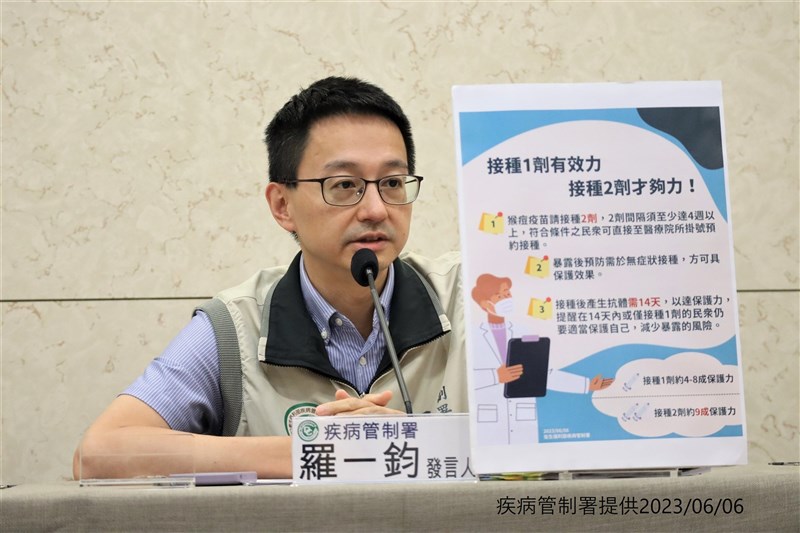 Taipei, June 6 (CNA) The number of serious COVID-19 cases in Taiwan continued to climb last week, but an indicator used to track new infections suggests that the current wave of cases may have already reached its peak, the Centers for Disease Control (CDC) said Tuesday.
From May 31 to June 6, Taiwan recorded a daily average of 244 moderate to severe COVID-19 cases, representing an increase of 17 percent over the previous week's daily average of 208, the CDC reported at a press conference.
Meanwhile, the number of COVID-19 fatalities averaged around 28 per day from May 28 to June 3, up from 20 per day in the previous seven-day period, the CDC said.
Of those who died of COVID-19 complications between May 28 and June 3, 94 percent had a history of chronic illness, 58 percent had not received at least three doses of a COVID-19 vaccine, and 94 percent were aged 60 or older, CDC data showed.
CDC Deputy Director General Lo Yi-chun (羅一鈞) said that despite the rise in serious cases, the COVID-19 infection rate among inhabitants of residential care facilities had remained flat week-on-week at 1.7 percent, indicating that the current wave of cases may have peaked.
According to Lo, the CDC has used infection data from residential care facilities as one of its indicators for new COVID-19 infections since it stopped tracking mild and asymptomatic cases of the disease on March 20.
In the coming weeks, the CDC will monitor several indicators to judge whether or not the number of new infections -- currently estimated to be around 23,000 to 28,000 per day -- has peaked and begun to recede, Lo said.
During that time, the number of serious cases, which lags behind reported infections, will likely continue to rise, he said.
View All