Miaoli restaurant blast injures four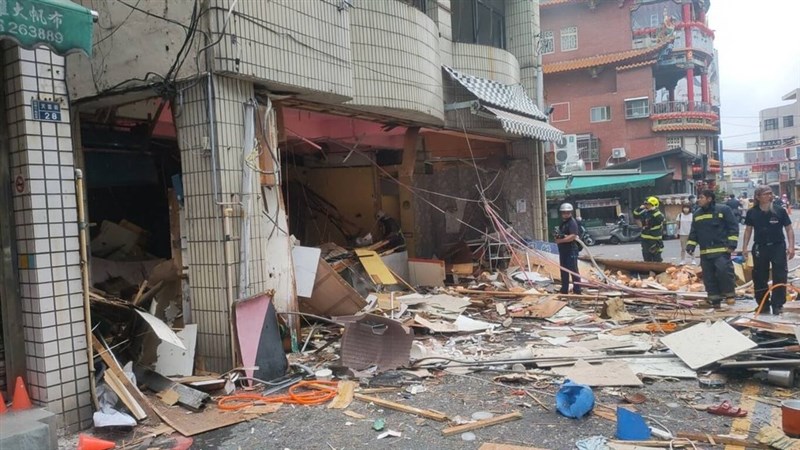 Miaoli, June 3 (CNA) A blast shook a restaurant in Miaoli City on Saturday morning, leaving four people injured, local firefighters said, but they were not immediately clear about what caused the incident.
The explosion took place at a beef noodle shop on Tianyun Street, causing three bystanders to sustain severe burns, according to firefighters from the Miaoli County Fire Bureau, which received a report of the accident at around 10:18 a.m.
The blast was so powerful that it sent shards of shattered glass flying, cutting the leg of a vendor selling sweet potatoes across the street, firefighters said.
The injured were hospitalized, they said, while continuing to look for clues over what may have set off the explosion.
Nearby residents said they heard a loud boom and thought it was the sound of thunder rumbling.
Huang Lien-chin (黃連進), head of a local Zenan Homeless Social Welfare Foundation office, told CNA that the blast shattered glass at nearby stores and sent carts in the restaurant rolling across the street onto a covered corridor in front of his office.