Unidentified flying object causes flight disruption at Taoyuan Airport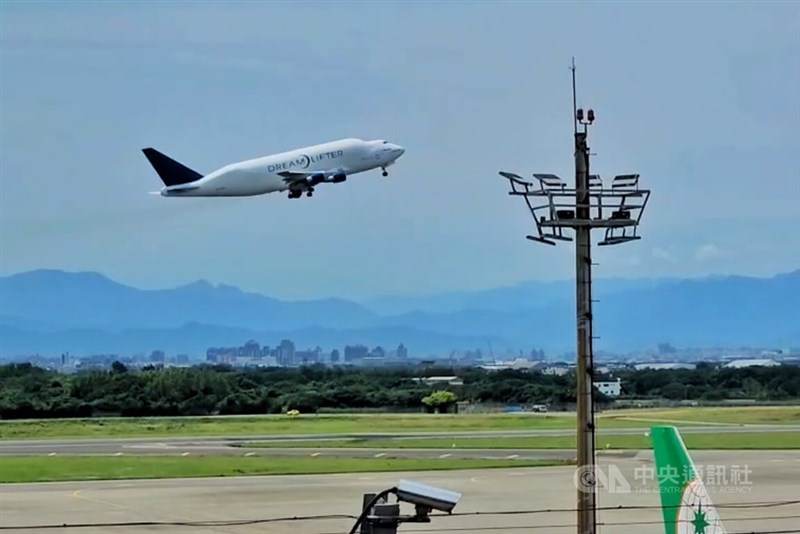 Taipei, May 22 (CNA) An unidentified flying object reported at Taoyuan International Airport resulted in flight disruption that impacted more than 1,000 passengers Monday morning, according to the airport operator.
Taiwan Taoyuan International Airport Co. (TIAC) said flights were halted in and out of the airport, which is the country's main gateway, after the object was spotted by a China Airlines pilot.
The closure lasted for about 40 minutes, and air traffic resumed at around 10:10 a.m., according to TIAC.
Runway closures impacted seven flights. Peach Aviation's MM23 flight and AirAsia's Z2124 flight were delayed landing into Taoyuan Airport. EVA Airways' BR712 flight, StarLux Airlines' JX850 flight and AirAsia's AK1511 flight were all delayed departing, which affected a total of 919 passengers, TIAC said.
Two other flights due to land at Taoyuan Airport, Cathay Pacific's CX488 flight and Xiamen Airlines' MF887 flight were requested to land at Kaohsiung Airport, impacting 280 passengers, TIAC explained.
TIAC said airport authorities were unable to identify what the flying object was, and that it was only seen by one pilot, but they did not rule out the possibility that it was a drone.
Unauthorized drone activity in the restricted area at the airport is punishable by a fine ranging from NT$300,000 (US$9780) to NT$1.5 million, TIAC cited the Civil Aviation Act as saying.
Members of the public are encouraged to report suspected drone sightings to the airport by calling (03)273-2043, TIAC added.