Q&A
/
The lifting of Taiwan's public transport mask mandate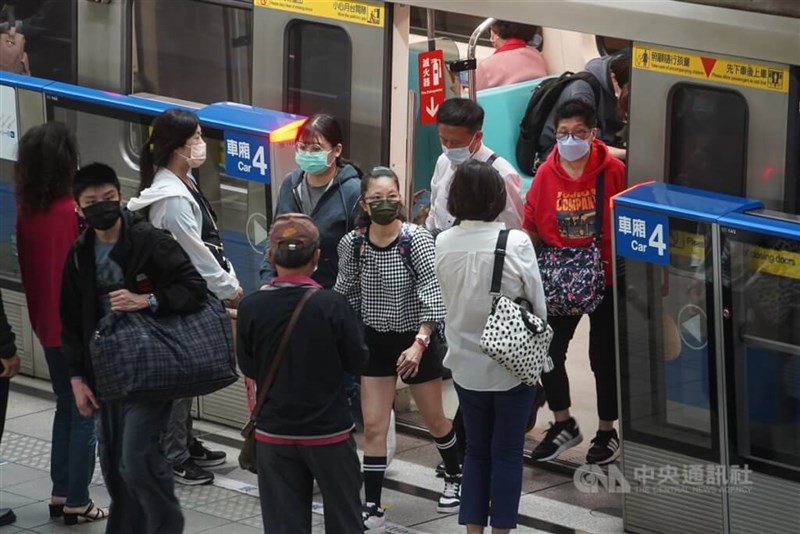 Taipei, April 16 (CNA) Starting Monday, Taiwan will remove its mask mandate for all forms of public transportation, leaving medical facilities as the last category of venue where masks will still be required.
While the above serves as a general guide to the new policy, CNA has compiled the following Q&A to highlight some of the specifics, based on guidance provided by the Central Epidemic Command Center (CECC).
Where will masks still be required after April 17?
According to the CECC, masks will still be mandatory at medical and healthcare facilities -- including hospitals, clinics, pharmacies, senior welfare institutions, long-term care centers, children and youth services, and residential homes for people with disabilities -- as well as in ambulances.
However, within those facilities, people will still be allowed to remove their masks for specific purposes, such as eating and drinking, undergoing tests, and taking pictures, or if they feel unwell.
How will the changes affect schools?
Based on the updated guidelines, the Ministry of Education has said students will no longer be required to wear masks on school buses, but should still put on a mask if they need to visit the school health center.
Taiwan lifted its mask mandate for school campuses on March 6.
What are the rules for paratransit buses?
Paratransit buses (復康巴士) -- which provide services to people with mental or physical disabilities, as well as seniors with limited mobility -- are classified as a form of public transport and will therefore not require passengers to wear masks.
What are the current recommendations on mask wearing?
The CECC has advised -- but not mandated -- that people wear a mask if they are: elderly or immunocompromised; suffer from respiratory symptoms or have a fever; visit places that are crowded or poorly-ventilated.
View All