CORONAVIRUS
/
Taiwan to loosen COVID-19 protocols for migrant worker entry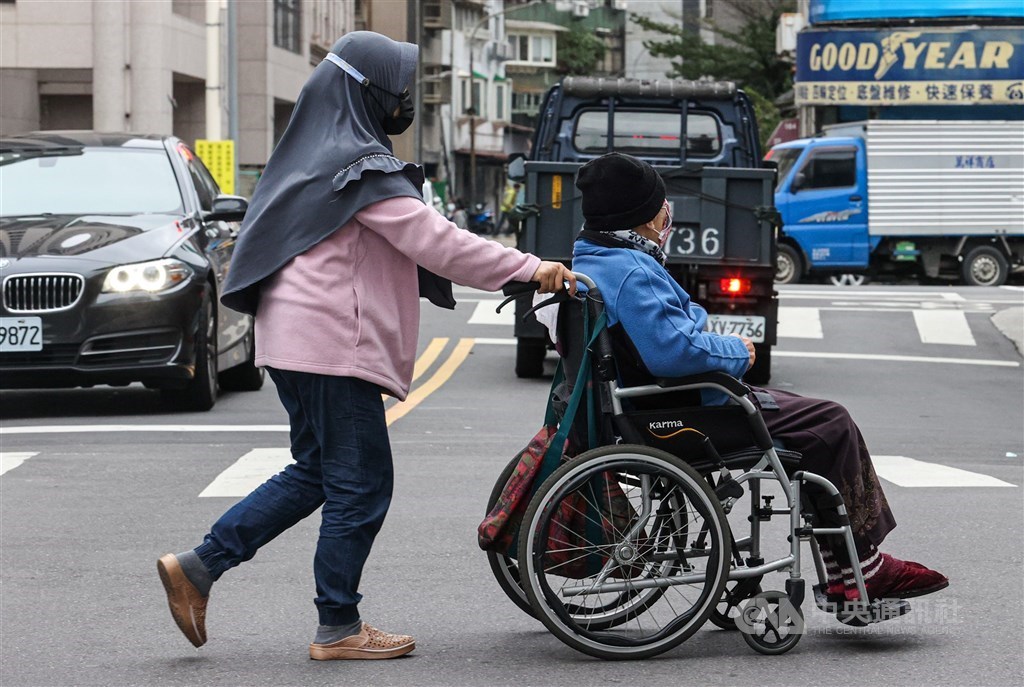 Taipei, March 8 (CNA) Taiwan will loosen its COVID-19 prevention protocols for the entry of migrant workers, the Ministry of Labor (MOL) said Wednesday, after rights groups rallied in Taipei last month to demand that the government overturn what they called discriminatory measures.
According to an MOL statement, starting from March 15, incoming migrant workers will still need to sleep in one-person bedrooms during their seven-day self-health disease prevention periods, but it will not be mandatory for the rooms to have toilets if the workers can clean and disinfect the bathroom and toilet shared with others after each use.
Current border regulations for migrant workers require them to sleep in a one-person bedroom with a toilet during the self-health disease prevention period, otherwise the worker needs to go to a hotel.
Under the planned eased rules, the address of the employer's residence, dormitory, or hotel, where the workers spend their self-health disease prevention period, will no longer need to be uploaded to the MOL and do not need to be approved by their county or city government, the MOL's Workforce Development Agency (WDA) said.
Furthermore, migrant workers only need to self-test for COVID-19 after arrival if they have symptoms and will not need to upload their results to the MOL, the WDA added.
However, as migrant caretakers and domestic helpers are often in contact with senior citizens, young children, those with immunodeficiency disorders, or others at higher risk, it is recommended that employers assist the workers in taking daily self-tests before they start work each day during their self-health disease prevention period, the WDA said.
The planned loosening of protocols has been approved because the COVID-19 situation is slowing down and getting under control, as well as to meet the employment needs of domestic employers, the WDA said.
The Wednesday's announcement came 16 days after Feb. 20, when dozens of migrant workers led by the Migrants Empowerment Network in Taiwan (MENT) and the Domestic Caretakers Union Taoyuan (DCU) held up banners and placards outside the Executive Yuan urging the government to end complicated border regulations that they said targeted blue-collar migrant workers.
The MENT and DCU argued that the regulations were discriminatory and did not reflect the contribution made by migrant workers to Taiwan through their hard work. The regulations have also resulted in problems for some migrant workers, the migrant rights groups said.
A total of 722,622 migrant workers work in Taiwan as of the end of January, according to MOL data.
View All