CORONAVIRUS
/
Mask-wearing persists despite lifting of Taiwan's on-campus mandate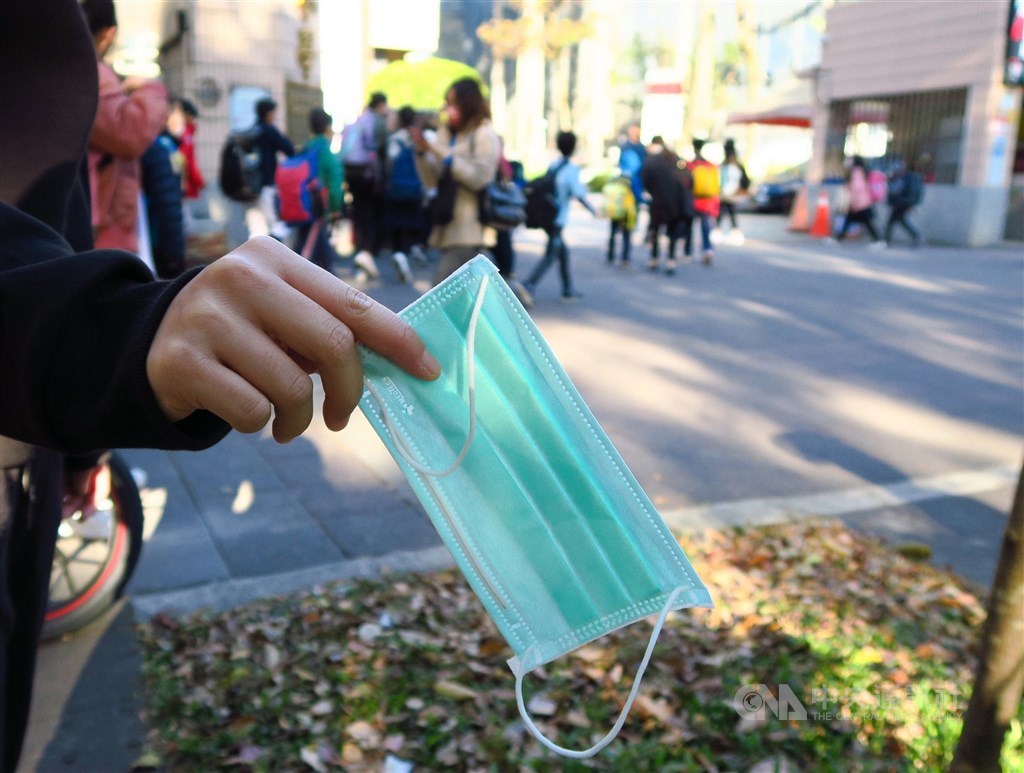 Taipei, March 6 (CNA) Habit, a sense of security and fear of illness were just some of the reasons given for continued mask-wearing on the first day since face coverings became optional at schools and universities across Taiwan.
Despite masks now only being mandatory on school buses and at on-campus health centers, most students seen in Taipei on Monday were still opting to wear them.
According to Pan Tzu-ling (潘姿伶), principal of the Taipei Municipal Beizheng Junior High School, students are used to the habit, and only a few of them will take their masks off when exercising.
In order to prevent "mask bullying," Pan told CNA that teachers have already been informed ahead to educate their students about respecting personal choices and that no decision shall be forced upon them.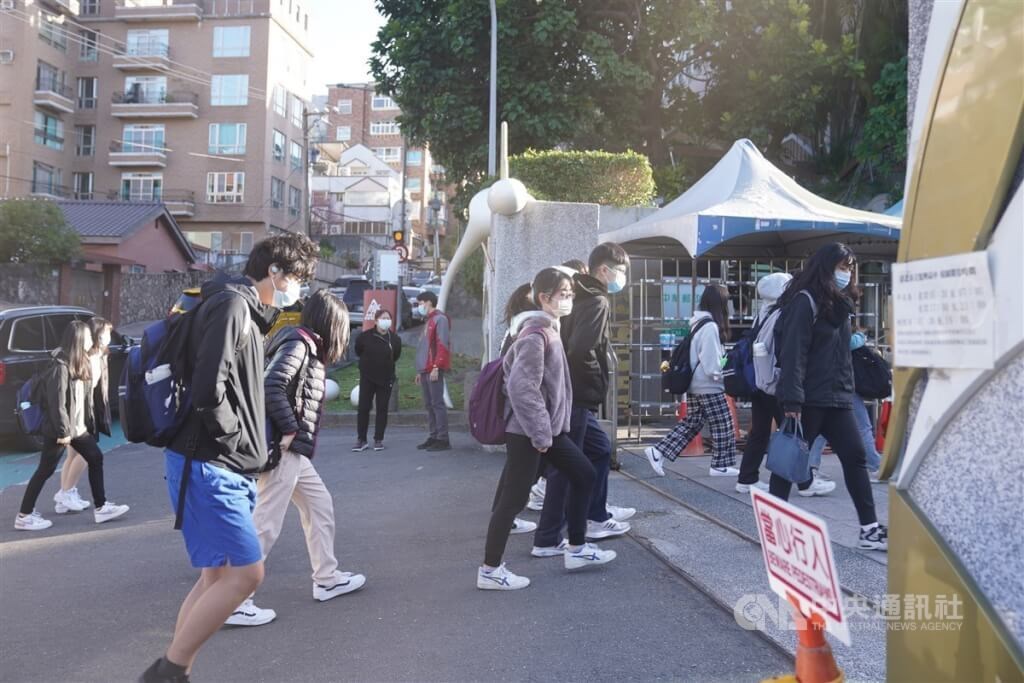 Huang Yao-nung (黃耀農), the principal of Minzu Elementary School, said that although masks were no longer mandatory, many of those on campus had kept on wearing them as it gave them a sense of security.
However, Huang added that if someone chose not to wear a mask, he would ask students to respect that individual's decision.
Huang observed that most students and nearly all those attending kindergarten were still wearing masks, with the principal saying that it was likely that parents had asked their children to do so.
A mother of one of the students who asked not to be named said that because her daughter only had one COVID-19 vaccine shot, she told her it would be better to keep on wearing a while in class.
The woman added that she believed the masks would also reduce the chance of her daughter catching other diseases such as influenza or gastroenteritis.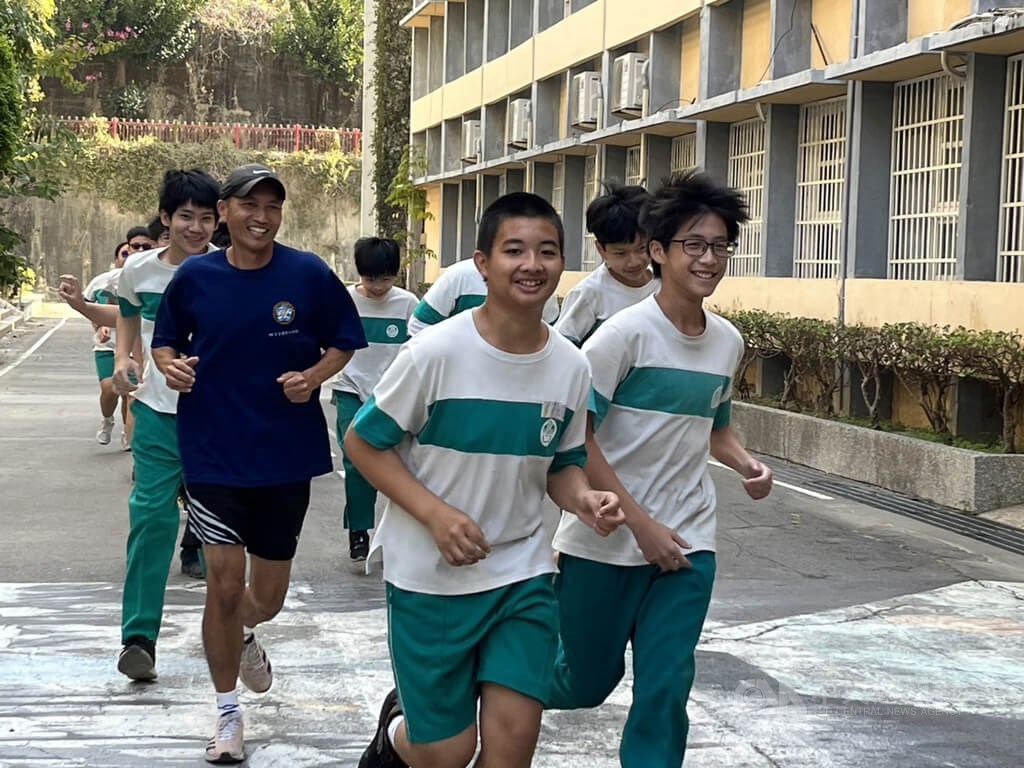 In New Taipei, the parent of a second grade elementary student said because their daughter has become accustomed to the habit, they preferred that she kept her mask on while at school.
In Taichung, a mother identified by her last name Tsai (蔡) said she also told her two children, who are in first and second grade, to wear their face masks to prevent catching a cold as she often saw their classmates call in sick due to flu.
At Tamkang University, a student surnamed Wu (吳) said he would only wear a mask during class and not outdoors.
A student surnamed Lin (林) at Kaohsiung Municipal Shoushan Junior High School said he felt insecure without a mask, adding that he would continue to wear one as he thought it would protect himself and others.
Related News
March 6: Taiwan reports 7,080 new COVID-19 cases, 45 deaths
March 4: Taiwan loosens COVID-19 control measures on international cruises
March 3: Taiwan to purchase more monkeypox vaccine doses: CDC
March 2: CECC mulls downgrading classification of COVID-19 by May
Marrch 1: Taiwan records first two local monkeypox cases
Feb. 23: New COVID vaccination campaign planned in March, annual jab from 2024
Feb. 20: Taiwan to stop COVID-19 rapid test kits to overseas arrivals
Latest COVID-19 rules
● Taiwan's eased indoor mask mandate takes effect Feb. 20
● COVID-19 testing for overseas arrivals dropped from Feb. 7 (2023)
● Revised protocol for hospital visits from Dec. 10

● Taiwan to stop paying COVID medical fees for certain foreign nationals
● Taiwan to remove weekly arrival cap on Dec. 10
● Taiwan cuts COVID isolation to 5 days, lifts workplace vaccine mandates (Nov. 14)
● Taiwan to further ease border rules for China, Hong Kong, Macau residents
View All