Q&A/Taiwan's eased indoor mask mandate takes effect Feb. 20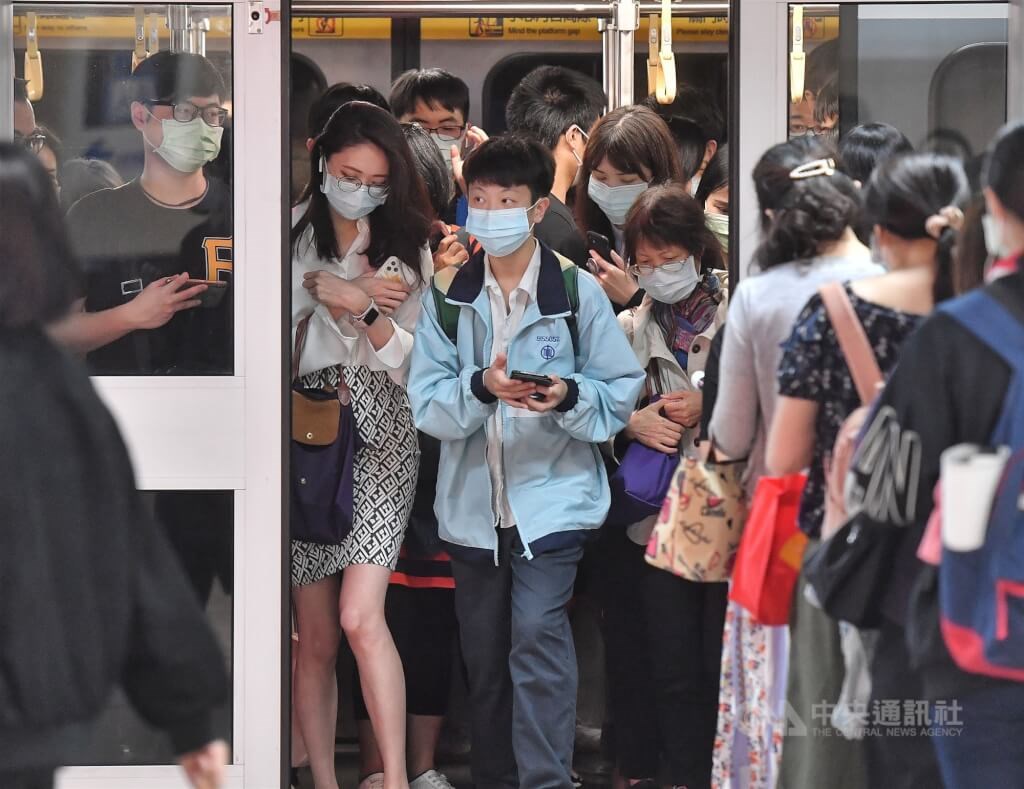 Taipei, Feb. 19 (CNA) Starting Monday, people in Taiwan will no longer be required to wear face masks in most indoor settings as part of the latest easing of COVID-19 regulations announced by the Central Epidemic Command Center (CECC).
CNA has compiled a Q&A to explain where and when masks will still be required under the new rules.
Q : In which indoor locations masks should be still worn? Do I need to wear a mask while waiting for public transport at a station?
A: Masks should be still worn indoors in designated medical facilities and on all forms of public transportation, except in some specific situations, such as eating or drinking, taking photos, undergoing medical exams or other activities.
Medical and care institutions: healthcare, medical, and senior care institutions, long-term care facilities, veterans' homes, children and youth services, and care institutions for physically or mentally disabled people.
Public transport: trains, MRT, cable cars, buses, ships, aircraft, ambulances and other vehicles as well as stations, terminals and related facilities.
However, masks are recommended but not required for people suffering from fever or respiratory symptoms; elderly people or immunocompromised people and those who come into contact with them; and in crowded or poorly-ventilated places where proper distance with others cannot be maintained.
Q: Can I watch a sports game without wearing a mask?
A: Masks are recommended but not required for people in crowded venues where it is impossible to maintain social distancing. Taiwan's three professional basketball leagues -- the P. LEAGUE+, the T1 LEAGUE, and the Super Basketball League -- have announced that fans will not be required to wear masks when watching games.
Q: Do I need to wear a mask when watching movies or concerts?
A: Masks will not be mandatory in cultural and performance venues starting Feb. 20, including theaters, movie cinemas and concert halls, in accordance with CECC regulations.
Ambassador Theater Group said that moviegoers can choose whether to wear a mask or not in their theaters by themselves, while theater employees will be still required to wear masks.
Q: Will I be fined for not wearing a mask?
A: Members of the public who do not wear a face mask as required in designated places such as medical care institutions and on public transport could be fined no less than NT$3,000 (US$99) and no more than NT$15,000, for breaching Article 70 of the Communicable Disease Control Act.
Q: When will the indoor mask mandate for schools be lifted?
A: If Taiwan's COVID-19 situation remains stable, the mask mandate for schools at all levels, as well as kindergartens, child care centers, and cram schools will be lifted on March 6, in accordance with CECC regulations.