Taiwan sending 2nd search and rescue team to Turkey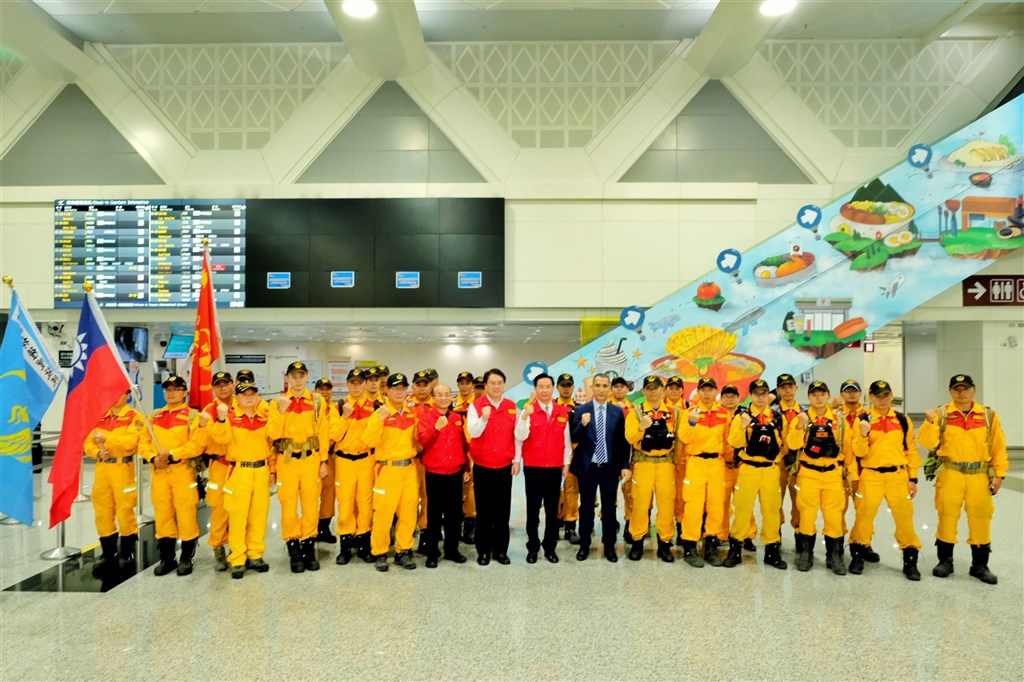 Taipei, Feb. 6 (CNA) Taiwan is sending a second search and rescue team to Turkey, where thousands of deaths and injuries have been reported following a magnitude-7.8 earthquake, Interior Minister Lin Yu-chang (林右昌) said Monday.
The second team of 90 personnel and two search and rescue dogs is scheduled to depart at 9 a.m. Tuesday aboard an EVA Airways flight, Lin told reporters while sending off the first team of 40 personnel and three dogs at Taiwan Taoyuan International Airport late Monday night.
Lin noted that Turkey was one of the first countries to dispatch a search and rescue team to Taiwan in 1999, when it was devastated by a magnitude 7.3 earthquake that left over 2,000 people dead.
"It's Taiwan's turn to help now that Turkey has been hit by a calamity," he said.
Earlier, Taiwan announced it would donate US$200,000 to Turkey.
The temblor occurred in southern Turkey at 4:17 a.m. local time on Monday, causing a combined death toll in Turkey and Syria of at least 2,000 as of Monday evening. It was reportedly the strongest quake in the region in over a century.
Currently, at least 1,498 people have died and 8,533 have been injured in the Turkish provinces of Osmaniye, Sanliurfa, Malatya and Diyarbakir. Meanwhile, the Syrian Arab News Agency reported at least 820 deaths and thousands injured.
The numbers are expected to increase over the coming days.