Thai police chief apologizes over alleged extortion of Taiwan celeb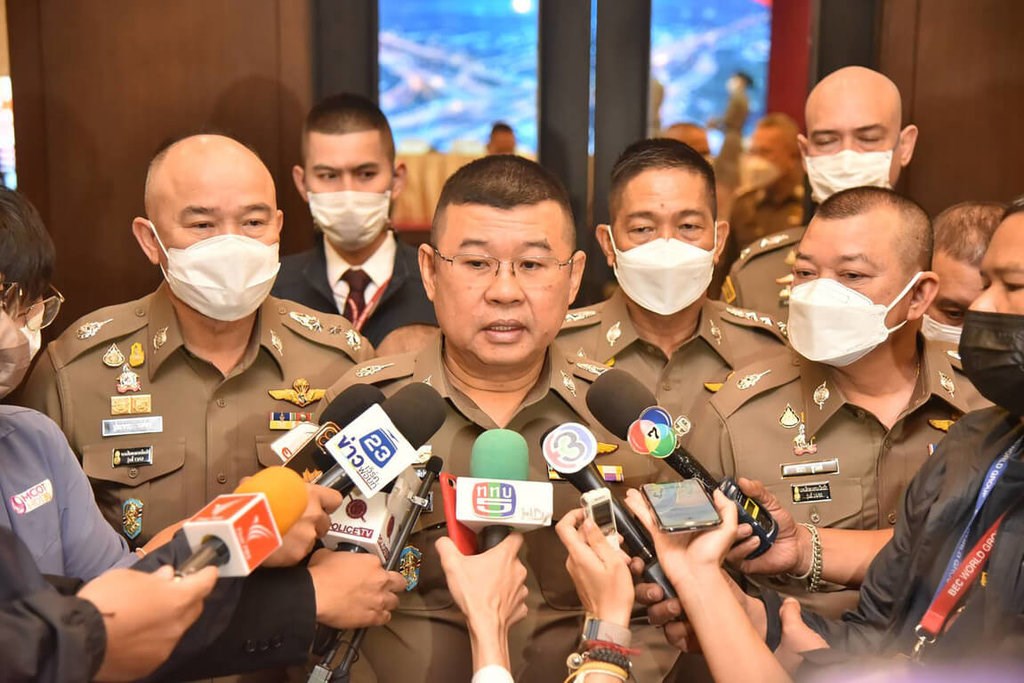 Bangkok, Jan. 31 (CNA) The national police chief of Thailand apologized Tuesday over the alleged extortion of a Taiwanese celebrity who recently visited the country with friends.
Police General Damrongsak Kittiprapas apologized to the people affected by the actions of police on duty at the time, a Bangkok Post report said that day.
Damrongsak has ordered the Bangkok police chief to determine the facts of the case involving Taiwanese actress Charlene An (安于晴) as soon as possible, the report added.
"I would like all people, including tourists, to have confidence in the police," he was quoted as saying in the Bangkok Post report, while stressing that most police officers in Thailand are decent people devoted to serving the public.
In the report, the police chief said Bangkok police investigators might go to Taiwan and Singapore to question those involved, but would also be willing to listen to them through other channels.
An investigating committee is still looking into the extortion allegation, he added.
According to another Bangkok Post report, two police officers and five non-commissioned officers from Huai Khwang station have been transferred to inactive posts over the accusation.
The Taiwanese actress first made the incident public on her Instagram account through an Instagram Story -- a temporary video that automatically deletes after a short period of time -- posted in early January.
In it, she claimed that she and her friends were extorted by Thai police on Jan. 4 while vacationing in the Southeast Asian country.
An claimed that her party was flagged down at a checkpoint close to the Chinese embassy in Bangkok by Thai police officers, who detained them and forbade them from using their phones to call for assistance.
Eventually, An said, after more than an hour of quibbling, the party worked out that the officers were actually shaking them down for money, and made it clear they were "more expensive" than regular police officers.
An said the ordeal concluded with her party handing over 27,000 Thai Baht (US$825.28) in an alley that could not be seen by surveillance cameras.
An's Instagram post later attracted the attention of the Thai and Taiwanese media, which reported on the actress's experience and accused members of the Royal Thai Police of extortion.
On Monday Bangkok police chief Thiti Saengsawang said the Taiwanese had been caught with a prohibited vaporizer at a checkpoint in front of the Chinese embassy in Bangkok, adding that the device should have been impounded and the individuals detained, according to the Bangkok Post.