Exhibition aims to raise awareness of spinal muscular atrophy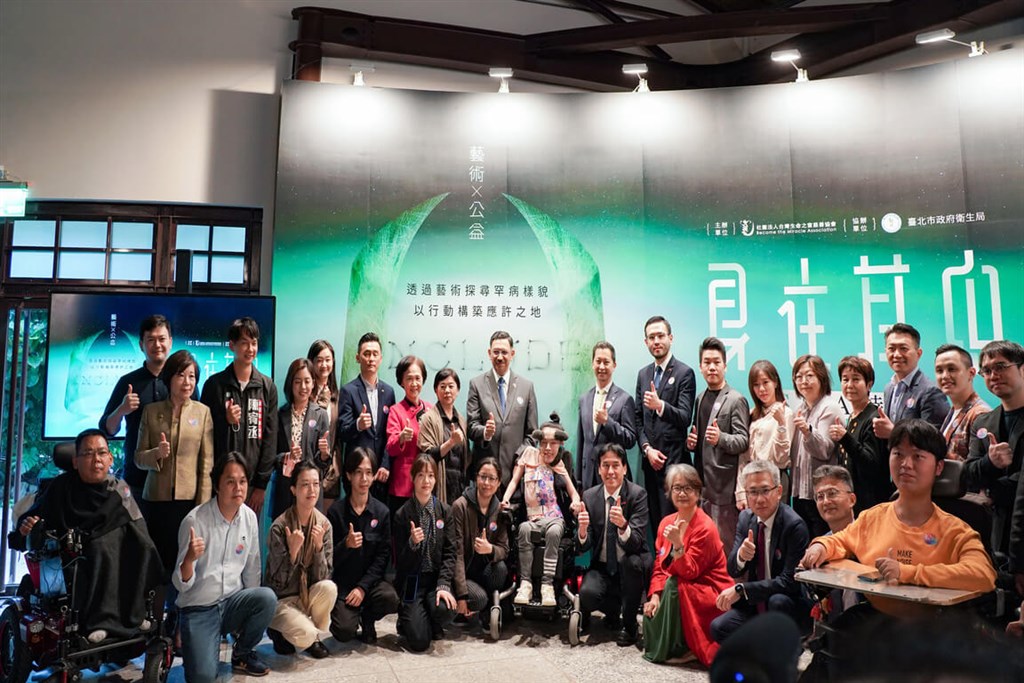 Taipei, Dec. 4 (CNA) An exhibition opened in Taipei on Saturday aimed at raising awareness of the motor neuron disease spinal muscular atrophy (SMA), with the organizer calling on the government to expand the scope of free drug coverage to some 420 patients in Taiwan.
The exhibition, called "Include," seeks to present the struggles faced by SMA patients through visual art forms and advocate for greater government support to "leave no one behind," according to the Become the Miracle Association.
SMA is a rare neuromuscular disorder that results in weakness and muscle wasting, eventually causing paralysis and death.
It is different from the better known amyotrophic lateral sclerosis, or ALS, in that it primarily affects infants and children and is a major genetic cause of infant mortality.
Speaking at the opening of the exhibition, association chairwoman Lee Yi-chieh (李怡潔) said a huge majority of the SMA patients in Taiwan remain unable to obtain free treatments due to strict requirements.
One SMA treatment, Spinraza, became available in Taiwan in 2020, but patients need to be diagnosed with the disease before they turn one year old in order to get covered by the national health insurance.
According to government statistics, 39 patients who were covered for the use of Spinraza and had taken the medication as of the end of 2021 had NT$510 million (US$16.5 million) in costs for the drug subsidized by the national health insurance system.
Nearly 400 other patients have not met the threshold and face substantial financial burdens, the association said.
Also attending the opening ceremony, Guatemalan Ambassador Oscar Adolfo Padilla Lam said he hoped the exhibition can bring hope to SMA patients who need more public attention.
The free exhibition, held in POPOP Taipei, will last until Dec. 11, organizers said.