ELECTIONS 2022
/
Hong Kong-born voters face jail for taking ballots from polling place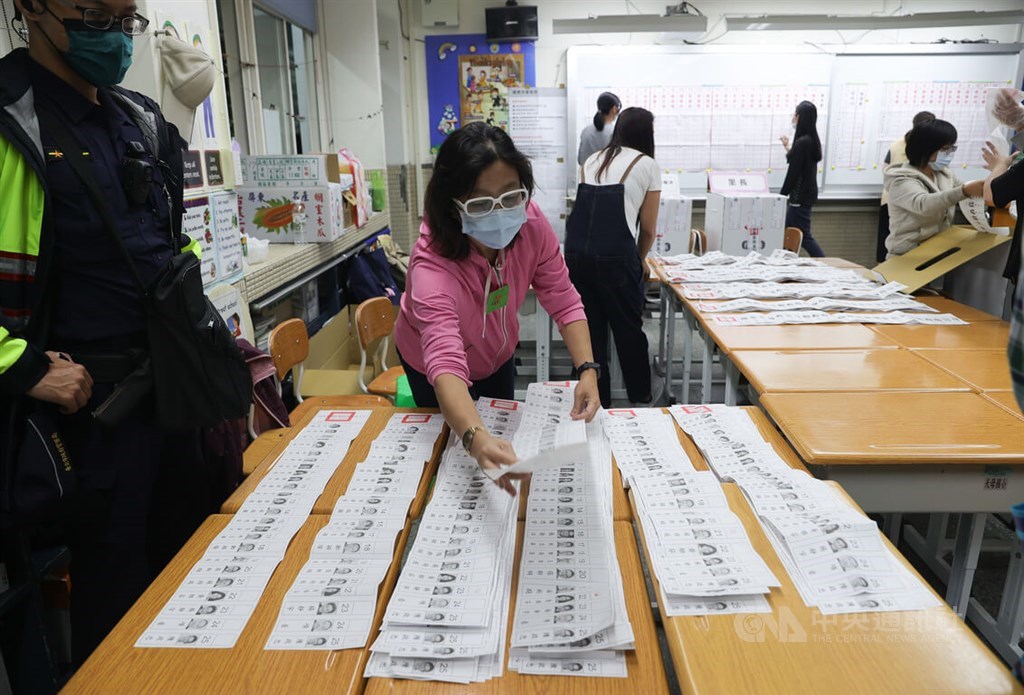 Taipei, Nov. 26 (CNA) Three Hong Kong-born Taiwanese citizens are facing the prospect of a one-year prison sentence or a NT$15,000 fine for allegedly removing ballots from a polling place in New Taipei during nationwide elections for 11,023 local government officials.
The three individuals -- aged 55, 52 and 21 -- removed ballots for ward chief after casting votes for a mayor, city councilors, and a referendum on a Constitutional amendment that would lower Taiwan's voting age from 20 to 18, according to police.
It appeared that the voters did so as they did not intend to vote for candidates they were not familiar with, police said.
The individuals are currently under investigation by New Taipei prosecutors for allegedly violating the Civil Servants Election And Recall Act, police added.
View All